Features:
The Right Paint Tools From Start To Finish:
You will likely reach for a paintbrush when cutting in or painting trim, but covering the bulk of the wall or ceiling with paint becomes a much simpler, speedier job when you use the right paint roller. Using a quality roller-and-cover combination works to spread paint smoothly and evenly, so you aren't left with brushstrokes or patchy spots.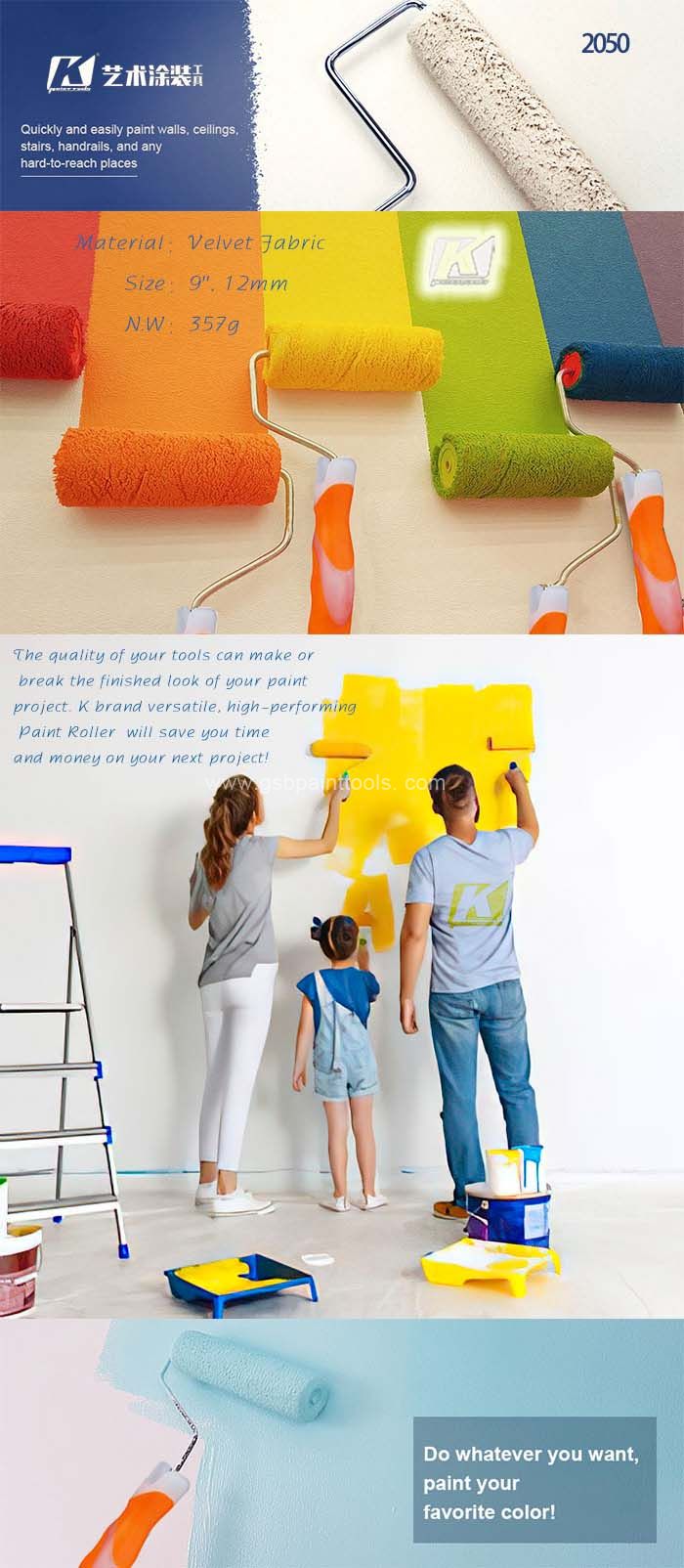 Professional quality: The paint kit is of high quality, long service life and easy to clean. Excellent ability makes the work complete quickly and perform well.
Dense filaments and siesta: The synthetic filaments in the paint brush are designed to hold more paint to save you time and provide you with the finish you need. The thickness of the paint roller is 1/2 inch, which is very suitable for painting houses. The filaments and fluff are very durable.
Affordable: Don't waste money on a paint tray that will last an hour. This high-quality suit is suitable for perfectionists and money savers. The value you get in this paint tray set is incredible.
These rollers offer excellent paint pickup for increased coverage between loadings and fewer trips to the paint tray. These durable tools and accessories can easily be cleaned and reused...again and again!The quality of your tools can make or break the finished look of your paint project. This versatile, high-performing Paint Roller Kit will save you time and money on your next project! Comfortable to use paint roller handle.
Anyone can use it: Whether you are a professional or a beginner, "paint roller", "tray", "fluff" and "brush" are very suitable for any user.