Features: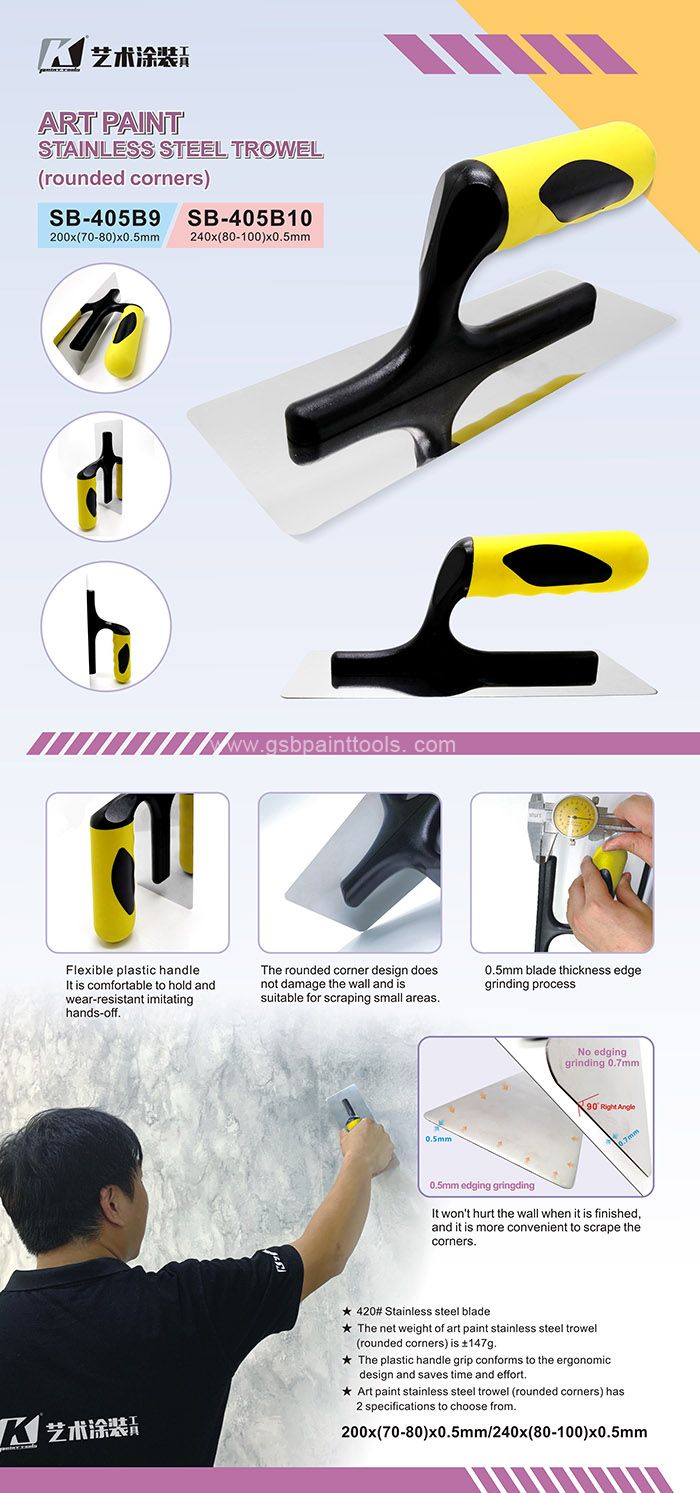 Quality systems existing at G.SB with the requirement of International standard systems. To achieve the objectives of the quality policy, company plans to implement Total Quality Management. Quality checks have been introduced at various work centers of the company under the guidance & expertise of Certified Quality Management Consultants Persistent follow up by management, internal/external audits and relentless efforts on the part of employees have paid rich dividends.
Working in accordance with quality systems has now become a way of life at G.SB. It's our continuous efforts to go beyond norms & limits set by standards and create our own standards to achieve excellence. We ensure that detailed drawings, specifications and materials with correct properties only, are supplied/made available for manufacturing of paint tools of K Brand. The effectiveness of quality systems is reviewed by the top management regularly.
Bought the cushy handle one, working on substantial venetian plaster project. So comfortable to hold, easy to ably pressure needed to apply and buff the plaster. The angle just worked with no resistance. Felt like the perfect extension to my hand. PS Thanks to fauxmasters.com for the plasters. Great trowel. It's pricey for what it is but feels like it will last me many years.
Product description:
The brick trowel is used by bricklayers to spread or smooth out materials such as concrete or plaster during the bricklaying process
This tool features a flat steel blade that is square at the end, as well as a compact handle that is attached to the blade by a vertical metal arm
The brick trowel is used most often to spread materials, but it can also be used to pack materials in between bricks, or in some cases to break bricks into smaller pieces
Comfortable, ergonomic plastic grip
Economical yet professional-grade
Perfect for DIY jobs and weekend warriors