Features:
About this item
Paint Tray: Use these plastic paint pan liners to protect your hardwood, tile, and carpet floors during a home makeover or renovation
For Beginners Or Professionals: Whether you are an amateur or professional painter, these disposable paint trays for painting walls will ensure simple and easy clean-up once the DIY project is finished
Reliable Quality: The paint trays are designed with 2 wells, fill one with your desired paint color, wood stain, or wall treatment then roll the 4 inch paint roller over the textured well to remove excess paint
DEEP PAINT POCKET: Hours and hours of rolling and painting will be made simply and efficiently with a deep paint pocket. Pour the right amount of paint to get the job done faster
TEXTURED RIDGE & STURDY LEGS: Designed with a textured ridge as a roll off area for even loading. Make sure your paint job is even and uniform for that smooth and velvety finish we all love. Our roller tray is built with sturdy legs to ensure smooth rolling, allowing no room for streaking and unintentional textured pattern

GREAT FOR MANY USES: Excellent for home touch-ups and home renovations, getting the nooks and crannies, nursery room, and even a game room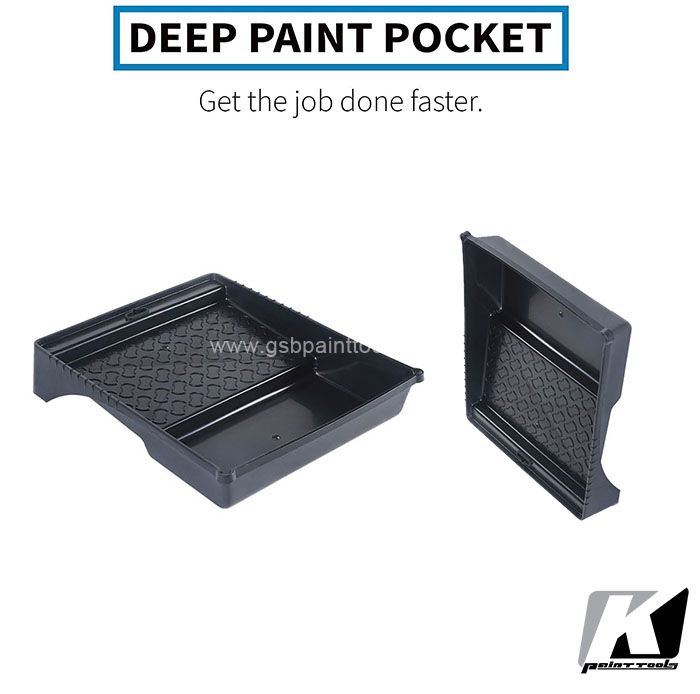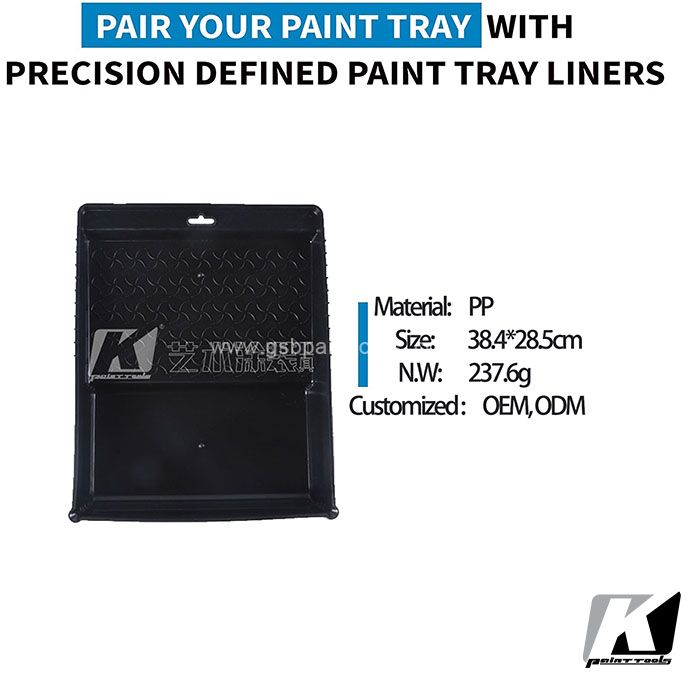 We know you're tired of bubbles forming during painting. We bet you're also done with the streaking and ugly patterns left by low quality trays. And what about the horror of spending hours and hours on a single wall that was supposed to be a smooth paint job? Our Precision Good Paint Roller Tray got you covered! Our painter roller tray can be used on home touch-ups and home renovations, painting bathrooms, outdoor decks, nursery room, and even a game room. It's a very versatile tool to help you paint better and faster. Good price and quite a good manufactured product plus you get many for the price.