Features:
2022 NEW IMPROVED VERSION!! WE'VE UPGRADED WITH EXTRA THICK DOUBLE GEL! MOST COMFORTABLE extra strong materials and heavy duty reinforced stitching. Made for long lasting comfort and protection. Heavy-duty breathable neoprene, ballistic nylon, and engineered PVC.
GOOD NON-SLIP POWERSHIELD designed to protect knees and damage to clothing while preventing abrasions to surfaces. Protects against nails, screws, glass and debris.
ERGONOMIC DESIGN delivers extra comfort and support to patellar tendon below knee and quadriceps above knee. Soft gel core and thick engineered foam core provides superior protection.
PROFESSIONALS CHOICE for Work, Construction, Concrete, Tile and Wood Flooring Installers, Carpet Installation, HVAC, Gardening, Carpentry, Welding, Stocking Warehouse and Grocery Shelves, Mechanics, Tactical, Roofing, Tiling, and Cleaning.
Knee Pads are perfect for all jobs!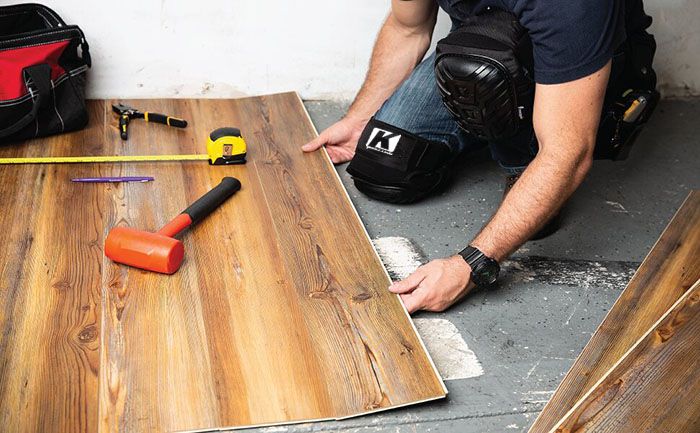 Construction

Flooring

Carpentry

Mechanics

Gardening

HVAC

Carpet Installation

Grocery and Warehouse Stocking
The worst thing in the world is being forced to retire from your job early. Just think about the situation when you cannot do your paint job and have to retire early since your knee is unable to perform its job. Your knees are relatively fragile parts of your body.And it has been seen that people who work in the construction or home renovation industry are particularly at higher risk of ruining their knees. No matter you are a professional painter or a DIYer – protecting your knees should be your main concern, especially when you are working on the floors.
What is a Knee Pad for Work?
A knee pad is a pretty self-explanatory piece of equipment, as it's a pad, for your knee. It's meant to protect you from hurting your knees by using a small padded area on top of your kneecap and the area around your knee.But you may ask, isn't the point of the knee cap is to protect your knee? Well, you would be correct. However, the fact is your knee cap doesn't provide a lot of protection, meaning that if you fall to your knees you can be heavily injured. Also, if you are working on your knees for hours on end, your knee cap isn't enough to stay comfortable and prevent injury. Our knee pad for work can protect your knee from significant damage overtime or large impact.
How Does It Work?
Knee pads are made of two parts to protect your knees from various obstacles. The cushion material that is directly on your knee absorbs the shocks, decreasing the impulse your knees feel, and the strong exterior plate adds rigidity and strength to the contraption. This protects against blunt forces such as falling to your knees.Our knee pads that are specially designed for painters and other working people help protect their knees while offering the full amount of mobility and comfort. And that's the reason why most professional painters, as well as DIYers, look forward to using the knee pads especially when they want to work long hours.
Why choose our knee pads?
Knee pads pair from K brand is truly a good buy if you want to get complete satisfaction from your painter's knee pad.This knee protector pad not only works for painters but also for mechanics, construction workers, cleaners, gardeners, and housekeepers. The good thing about this knee pad is its anti-slip structure, which helps you get the best protection from various kinds of possible damages that includes abrasions to various surfaces as well. Also, it comes with an ergonomic design that delivers you all the comfort your knees need when you are working.
Even if your knees are in perfect working condition at present, you never know when the joints fail. It's therefore important to get a knee pad that offers you incredible protection to your knees all the time you are working. To your surprise, K brand Knee Pads does this job very well due to its integrated gel technology. And the fact that it's designed for extreme usage means that you can easily bend or kneel down on the floor several times a day without making your knees feel strained.
Furthermore, these knee pads are strong enough but scratch-resistant in nature due to which it does not damage your floor when you are working on it. Overall, our knee pads for work and construction are designed very well to provide you firm and secure support around the knee. I am sure that you will not go wrong when choosing them for your next home renovation project.
If you think that keeping your knees in good condition is crucial for earning your livelihood, K brand Flooring Knee Pad is what you need to invest in. What I really admire about this knee pad is you can use them while kneeling down on any uneven hard surfaces along with all rough & tough concrete terrains that are hard to work on.
Another good thing that I like about these painter's knee pads is their breathable soft material and sturdy construction that provides ergonomic support to your knees no matter where you are working. By providing the right amount of protection, these highly versatile gears keep your vulnerable parts safe from all the possible hazards they may need to encounter. Due to this, it offers all the comfort and coolness while working without worrying about the sweating knees.