Features:
9'' Rodillo Pintura Texturado De Caucho Paredes
Brand: K Brand
Modelo: Rodillo Caucho Textura Rustica
Roller length: 9-inches
Roller Material: Rubber
Handle Material: Plastic
Suitable Paints: Etc, Latex, Synthetic, Textured
Use: Gives rustic texture to special coatings and/or paint.
Attributes: Specialized tool for texturing.
Process: Manufactured by thermofusion, to avoid seams and marks.
Recommended use: Texture generation after the application of coatings and paints.
Suitable: Water-based and latex textured coatings.
Description:
Rubber roller made by thermofusion, to give a rustic texture to a covering. Ideal to give texture to paints, fillers and coatings. Ideal for applying thick textural paints such as stucco, caraplast, etc.
Cylinder: extrusion of high-density polyethylene plastic tube. At the ends of the tube there are two plastic caps.
Cover: woven polyvinyl, resistant to common solvents. Texture-rustic roller to apply thick textured paints, such as stucco, caraplast, etc. 9-inches texture paint rollers with woven polyvinyl cover resistant to common solvents.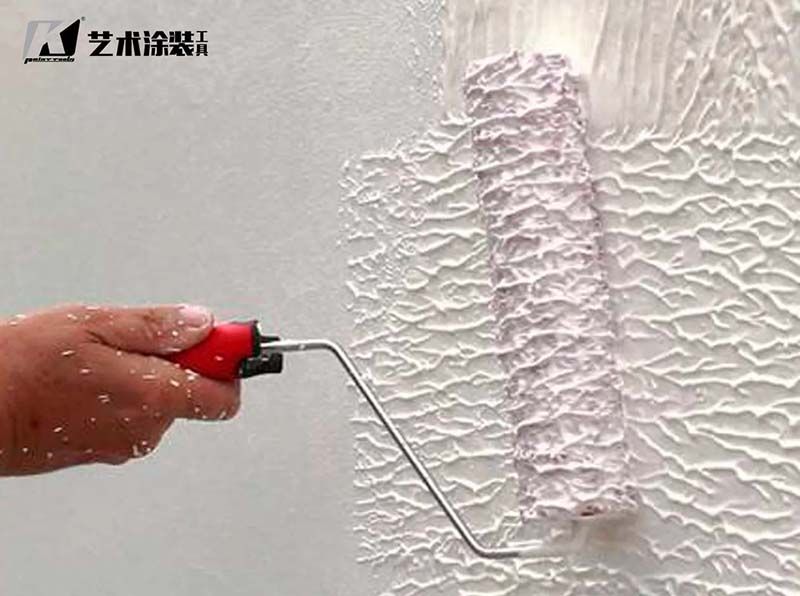 Our texture rollers are ideal for the application of vinyl paints, polyester, latex, oils, etc. They can be used on rough, semi-rough or smooth surfaces. First-quality raw materials, applied industrial technology and meticulous craftsmanship are used for its production, which give rise to a market-leading product, recognized both by painting professionals and by DIY and decoration enthusiasts.
We highly recommend testing them before use, so you can see what look you want and while not difficult. But once you do, the combination of these tools gives you a lot of flexibility. Washable and reusable, easy to clean up with soap and water.
Made of synthetic rubber , non-toxic and odorless, harmless to the body, good elasticity, wear-resistant, anti-corrosion, durable and long service life. The tools are thick, good quality and not flimsy. Rubber roller can paint beautiful wood grain pattern on the wall, door, desk, or any other furniture, flexible rubber graining painting tool, good finish if used properly for room decoration DIY tool.
Exquisite Flower Grain -- The texture on graining tool are clear. You can use this tool to draw beautiful grain patterns on the wall or other places to show the grain effect. 9'' Rodillo Pintura Texturado De Caucho Paredes are a great tool for adding extra detail to any project you are working on! From walls and ceilings to furniture and cabinets, texture rollers work well on all surfaces.
Rodillo texturizado para aplicar revestimiento y pintura con sensación de textura. Te mostramos nuestra gran selección de pinturas para casa y accesorios. Encuentra variedad de colores de pintura para fuera de la casa, para interior y exterior. Consigue todo lo que necesitas junto con brochas, selladores, adhesivos y más.