Features:
7"DIY Patterned Decorative Rubber Texture chaotic Paint Roller with Plastic Handle for home painting
Product material: house Paint Rollers are made of rubber, non-toxic and odorless, harmless to the human body, good elasticity, durable and long service life. When making European patterns, the soft surface will not damage your walls.
Easy to use and clean: first paint the first color, dry, then paint the second color, while still wet, slide along the European pattern tool to create the effect. And can be washed and reused, easy to wash with soap and water.
Applicable occasions: Decorative Art Rollers are a great tool for adding extra detail to any project you are working on! From walls and ceilings to furniture and cabinets, texture rollers work well on all surfaces - DIY pattern rollers are a great tool to add extra details to any project you are working on! From walls and ceilings to furniture and cabinets, textured rollers are suitable for all surfaces.
7-inch Paint Roller: Decorative art rollers are a great tool for adding extra detail to any project you are working on! From walls and ceilings to furniture and cabinets, texture rollers work well on all surfaces.
TEXTURE ROLLER AT HOME: The most common technique for using texture rollers is a "negative" imprinting technique. This means the roller will leave an impression on the surface of your project after it is rolled through wet material.
DURABLE MATETIAL: The roller is made of high-quality, durable rubber, measure 7inch long and comes with comfortable handle.
EASY USE PAINT ROLLER: They can also be rolled through paints that are not quick drying. Chalk-based paints tend to work well with the rollers.
Make your Wall Decoration from Boring to Glamorous!
7 inch DIY texture rubber roller
Looking for a way to breathe new life into your lacklustre walls? Patterned wall paint will be a good choice for your unique needs. Paint is available in literally every colour and most of the patterns you want. A day or two will suffice for a paint job for a standard size room. So suitable tools are important for your work.
With K Brand 7'' Patterned Paint Roller for wall decoration, the work can be more easy. You can achieve professional results whether you're a first-time painter that's never held a roller or a seasoned painter. You can also have a assistance with our other decoration tools such as sponge paint roller, corner roller kit and wood graining painting tool.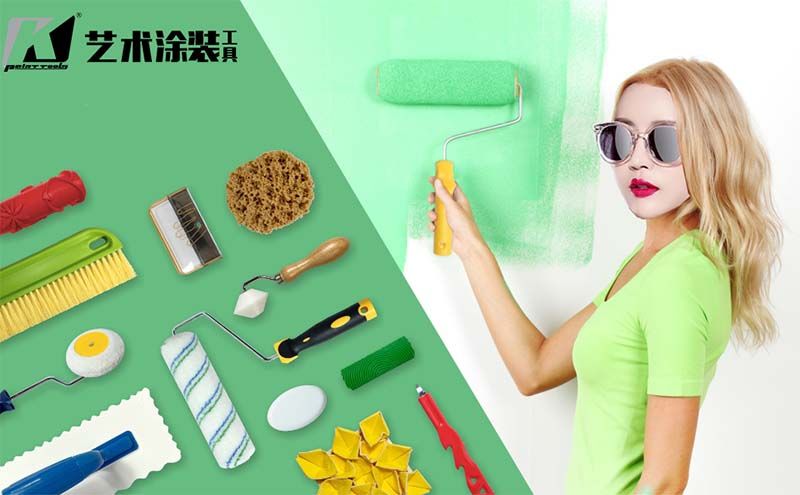 More Pattern More Style
As a professional factory and paint tools supplyer of decorative material and tools, We supply more than 700 patterns of paint roller. You can always find the right.
Wide Application
These patterned rollers work best when rolled through products like texture medium, plasters, and glazes.
Easy & Durable
Whether you're a first-time painter that's never DIY your wall or a seasoned painter, our pattern paint roller will give you a profession results. These patterned rollers are made of high-quality durable rubber and can be used repeatedly.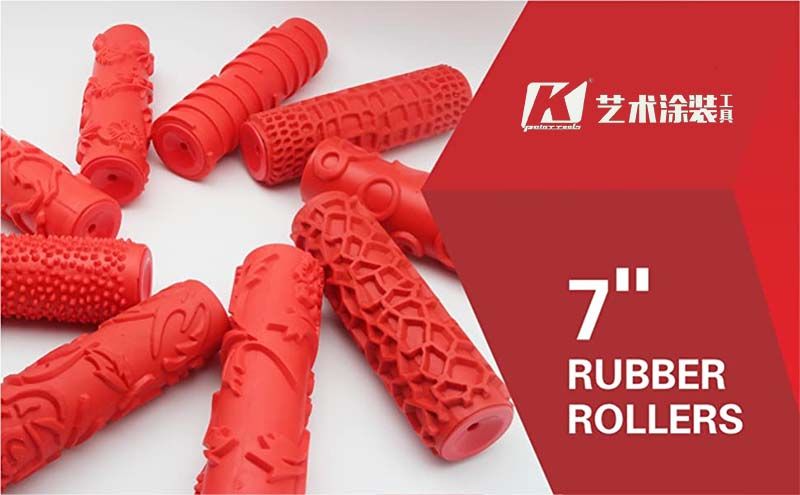 Features:
- A decorative cylinder, use to imitate stone for walls, floor and garden paths.
- Can be used on a variety of paste-like thickness coating materials, the thicker the coating, the deeper the texture.
- Practical wall painting roller with handle, can paint beautiful pattern on the wall. Apply to all kinds of occasions, home decoration, club decoration etc.
- Great tool for wall decoration, the best choice for DIY painter.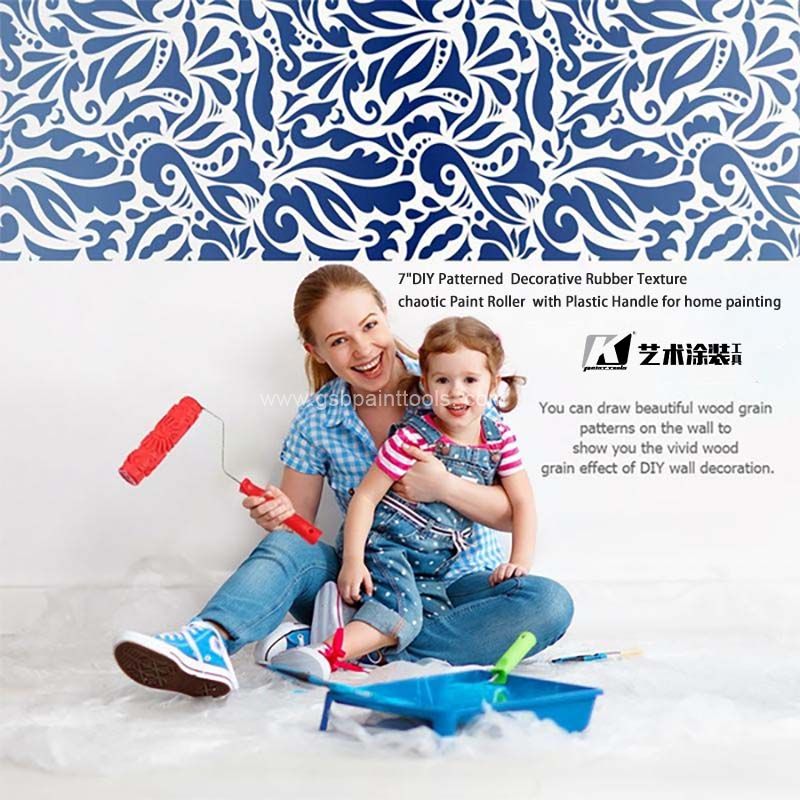 The best choice for DIY painters, you can draw beautiful clear wood patterns on walls, window frames, beams, wooden beaches, doors and any wall you want to decorate, making the walls look like wallpaper. It can be used with textured and waterborne coatings.
Rugged and soft rubber material, durable, used with textured paint and latex paint, mainly used to create the texture effect of wall decoration, so that more consumers have high quality "wooden" furniture, almost like solid wood it is good.
It is suitable for both textured and water-based paints. It can be used to paint beautiful wood patterns on the wall according to personal preference. The construction methods are different and the brushing effect is different.
Category: Manual Woodgrain
Material: rubber alloy
Product use: DIY wall art decoration, home decoration construction, brushing wood pattern on the wall
Step 1: Render the art paint at the desired thickness while processing the wall base.
Step 2: Unfold the solid effect of the wood grain on the art paint that has been scraped off by the wood grain roller.
Step 3: Color the wool with a wool roller after it has completely dried.
Step 4: Change the depth of the color to achieve the desired natural effect.