Features:
Product Description
Although competitively priced, they are the quality line of skimming blades available on the market today.
PRODUCT FEATURES
- Aluminum blade back is lightweight, but offers high strength and rigidity.
- 0.3mm high quality, high precision stainless steel blades that are replaceable if damaged or worn.
- High impact, glass-filled composite end caps can be removed for quick and easy blade change
Our precision blades are sharp. Store your tools out of reach of children!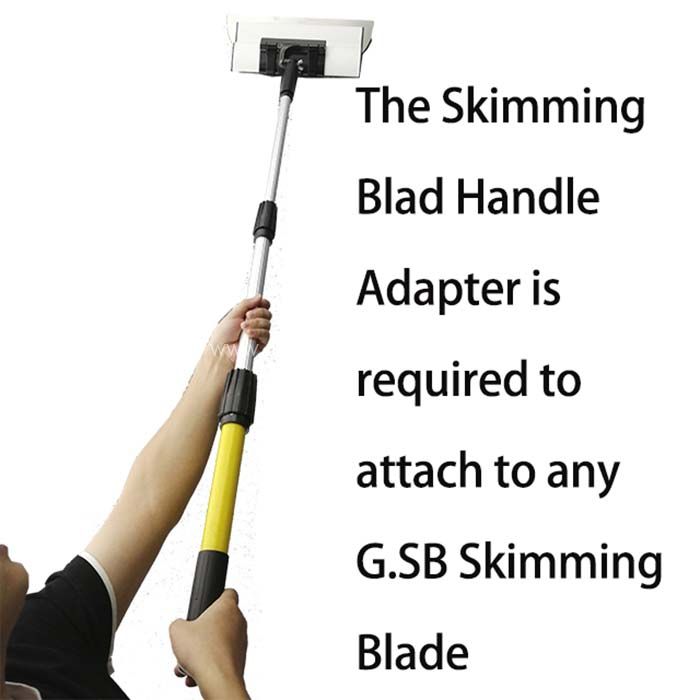 Our level-5 drywall skimming blades add that 'extra edge' to your drywall tool arsenal. They are available in eight sizes to suit any drywall finishing job. Our line drywall skimming blades comprises the most competitively priced, highest quality line of compound smoothing tools on the market today. They have been rigorously designed to move mud effortlessly with high precision for fast & professional results.
And our level-5 drywall skimming blades feature an good aluminum housing that is easily affixed to our range of specialized level-5 drywall skimming blade handles. Simply connect your skimming blade to a handle using this skimming blade handle adapter to get that extra versatility needed to finish high walls & ceilings.
Our extended family includes many professional finishers throughout China. Their livelihoods depend on the quality, performance and reliability of our drywall tools. Through their valued feedback and a culture of ongoing research and innovation, we make the tools that make their lives on the job easier, more efficient, and ultimately more profitable. Our Skimming Blades feature an aluminum housing that is easily affixed to our range of specialized skimming blade handles. Simply connect your skimming blade to a handle using this skimming blade handle adapter to get that extra versatility needed to finish high walls & ceilings.
OVERVIEW:
Simply connect your skimming blade to a handle using this skimming blade handle adapter to get that extra versatility needed to finish high walls & ceilings. Attaching a handle to your skimming blade can also significantly increase your finishing speed as well as reduce strain on your wrists and back.
Our skimming blade handle adapter is manufactured using a lightweight but highly resilient glass-filled composite material for long lasting durability.Our skimming blade handles snap into place via two buttons on the handle to ensure a tight fit that won't wobble or unscrew during use. A thumb screw on the handle adapter allows Our Skimming Blades to be fixed securely at a wide range of angles.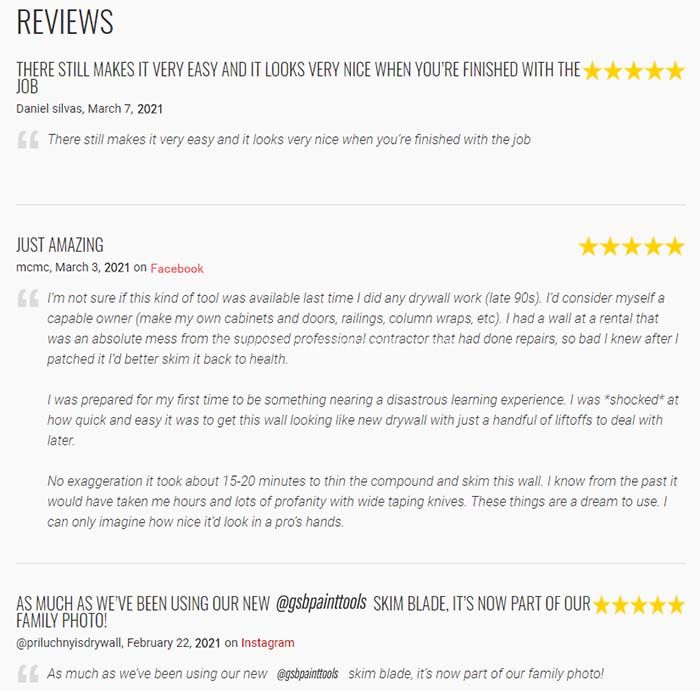 DESIGN FEATURES:
Quick-release handle adapter design allows for on-the-fly changes between different handle lengths without compromising rigidity.
Each adapter also features two quick release tabs on the top of the handle adapter; when these tabs are pulled up, the handle adapter pops off the aluminum skimming blade housing. Constructed from highly resilient, glass-filled composite for long lasting durability. This enables these components to be easily aligned for a perfect balance and even blade pressure.
Designed to quickly and easily connect to the extendable pole for a flexible approach to surface finishing when using skimming knives.Unique alignment feature - A centerline on the blade back and centerline on the adapter can be aligned to ensure equal and consistent pressure across the entire blade.
Why Choose KT-2025
1: Fully adjustable angle adapter
2: Quick connect & release
3: Attaches to extendable pole
4: Handles--whichever length fits your finishing style
5: Robust, multi-position design for use at any angle
6: Easy snap on and removal design with lever locks
Our 0.3mm high-quality stainless steel blade provides a smooth finish and optimal blade flex. Features a rounded-edge stainless steel blade to reduce lap marks. The Curved edges of the blade allow the user to get into tight spaced corners without scratching or damaging any other surfaces.
Our Drywall Skimming Blade is designed to apply and smooth gypsum plaster over larger areas. A sharp and non-stick blade will give you straight lines, jointing, edges, and fixings easily. The blades are easy to clean and provide reliable performance, making them perfect for daily use on any job site.
Professional Skimming Blade is designed with ergonomics in mind. we want to make sure your wrists are safe, even if you have to work for a long time. The comfortable grip will not cause hand cramps, and the top-quality materials will ensure the Extension Pole lasts for a long time.
The Handle Adapter is perfectly compatible with the universal Threaded Extension pole, the extension handle allows you to finish smoothing drywall compound or plaster in hard-to-reach places like ceilings and tall walls. Extend the reach of your blade to finish ceilings and tall walls. It eliminates the need to use scaffolding or improvisations.
Compatible with the wide variety of standard threaded attachments and coarse threads for quicker lock/unlock. The quick-release levers on the handle and head make it easy to swap blades quickly or adjust the handle length easily. All-angle bracket allows you to choose and set your preferred blade angle180°
Selected User Reviews KT-2025 For Saving so much time will be possible with this tool - with this product, you will save so much time that every penny is worth it. I have done skim coats with a 14inch tapering knife before, and it took me six days to complete my hall.
There was a requirement to fix it every day. The tool actually did a better job on the first pass than I did on the fifth day with the tapering knife. I plan to skim my whole house because I hate the texture and I won't be scared by the time commitment because this tool is incredible!
This is an awesome product, of excellent quality, and I save a lot of time using it. Let me do the mat. Alright, I'll start. Less air to send = Less dust resulting in a smoother skin coat (saving time).
We used this tool to remove chipped plaster from the use of this application was easy. My staff was very responsive to my inquiries regarding the size of that was perfect for my job. I was a little confused about the size to get, but the staff was very helpful in explaining that was perfect This product is of exceptionally high quality and is easy to maintain. It took some sanding to get the ceiling to look amazing, but the results were worth it.
Customer questions & answers
Question: Can this be used with any paint extension pole or does it have a unique connection?
Answer: It has a uniqie connection. It's obviously made to work with the Level 5 platform of tools or other skimming knives. We did make it work with one of our extension poles and it worked fine.
Question: Will this all work with the extension pole KT-2025?
Answer: not sure, it does no screw in. I used a screw into a wooden stick. I think it needs a pole with a button to hold it in place.
I'm a painting contractor that has become more of a sheetrock finisher over the year bc i just got tired of having to wait then ssnd and fix others work. We're striping vwc ( vinyl wall covering) in large common areas of a local hospital skimming by knife and trowel worked but slow so i started looking around and these wall skimmers came up watched a video or two.
Much required accessory for an excellent skimming blade. The blade was a game changer for me. They were doing ceilings thats where this attachment came in . Long story short i can do a better job in half the time. The skimming blades are a must have if your doing a big drywall job.