DIY Patterned Paint Roller Decorative Rubber Roller 2022
Each design roller is reusable and interchangeable, and can be used with either the fabric applicator or the wall & paper applicator. You can use them on walls, perk up old wooden furniture, make reams of wrapping paper and meters of fabric.
About It This
1: Reates a unique finish on walls and ceilings in minutes, rolls over fresh textured surfaces to provide a beautiful uniform pattern.
2: Hides blemishes and defects in old walls, washable and reusable.
3: You can use them on walls, perk up old wooden furniture, make reams of wrapping paper, meters of fabric, clothes, quilts, pillow covers, curtains, walls, cabinets, doors, tables, curtains, barrels, etc.
4: The pattern of the roll is the shape of the picture showing, and the color of the roll itself is random.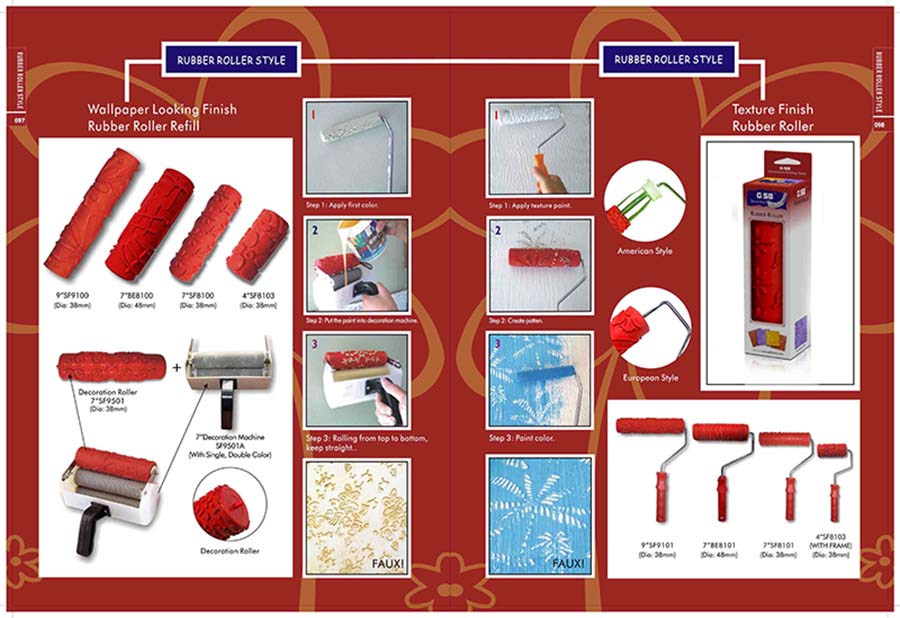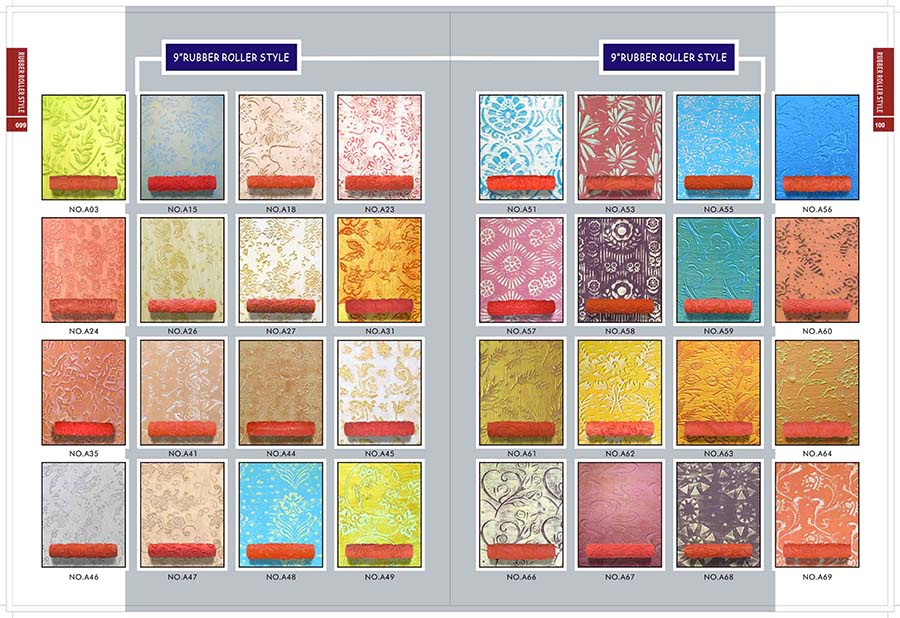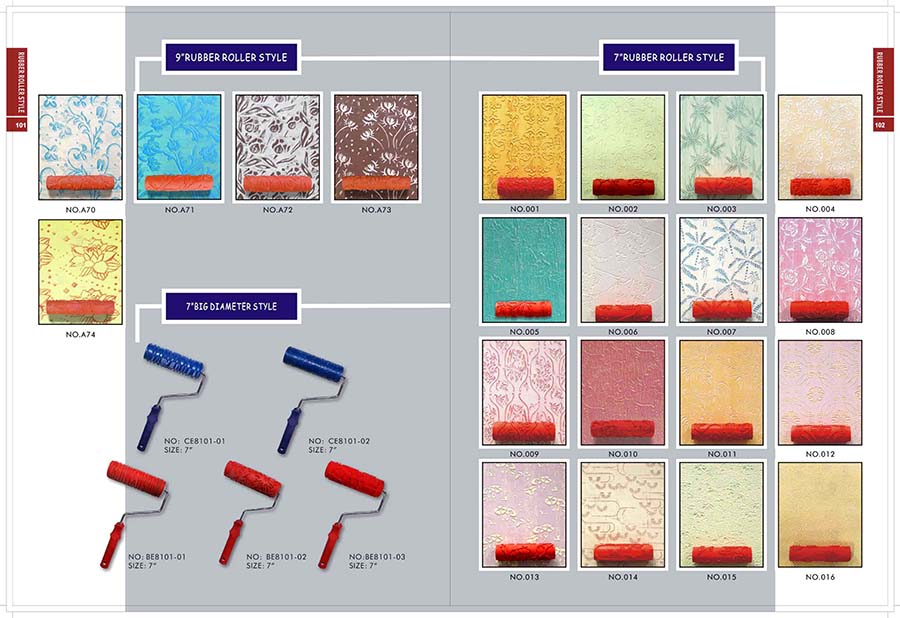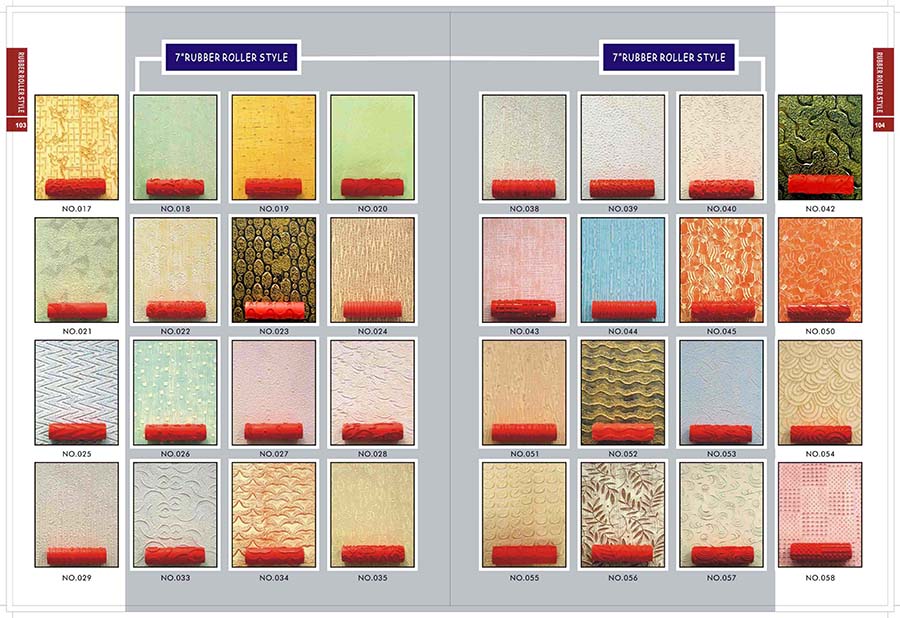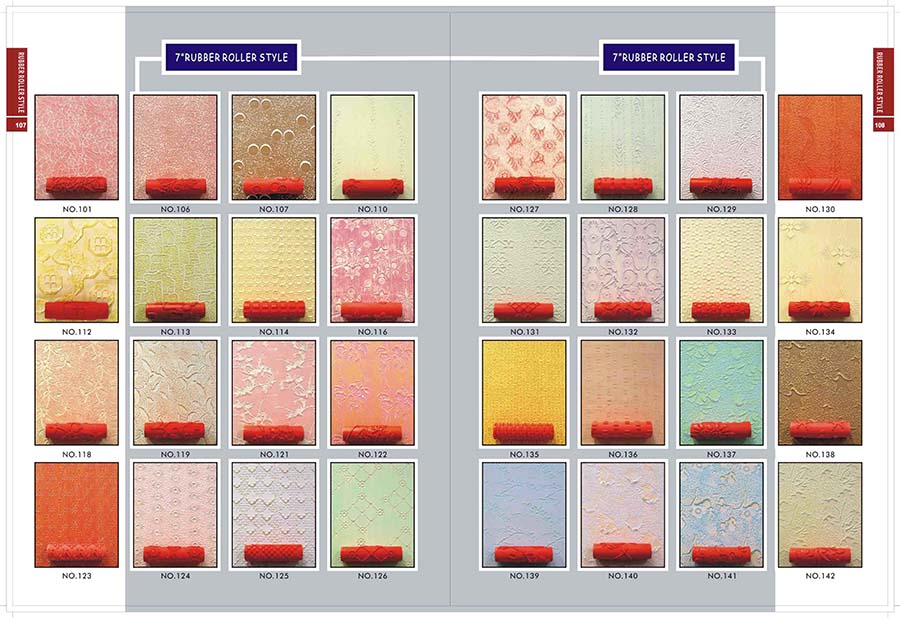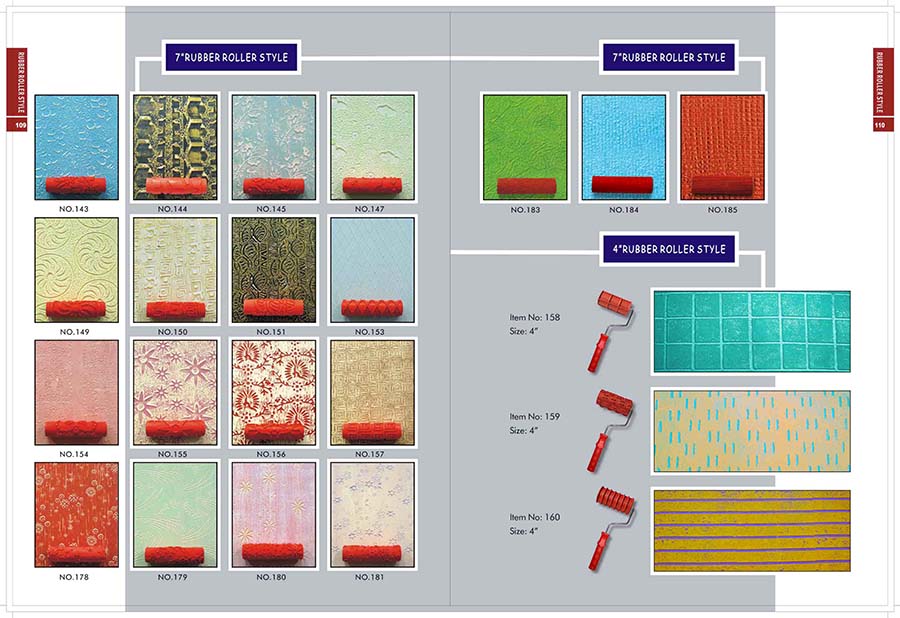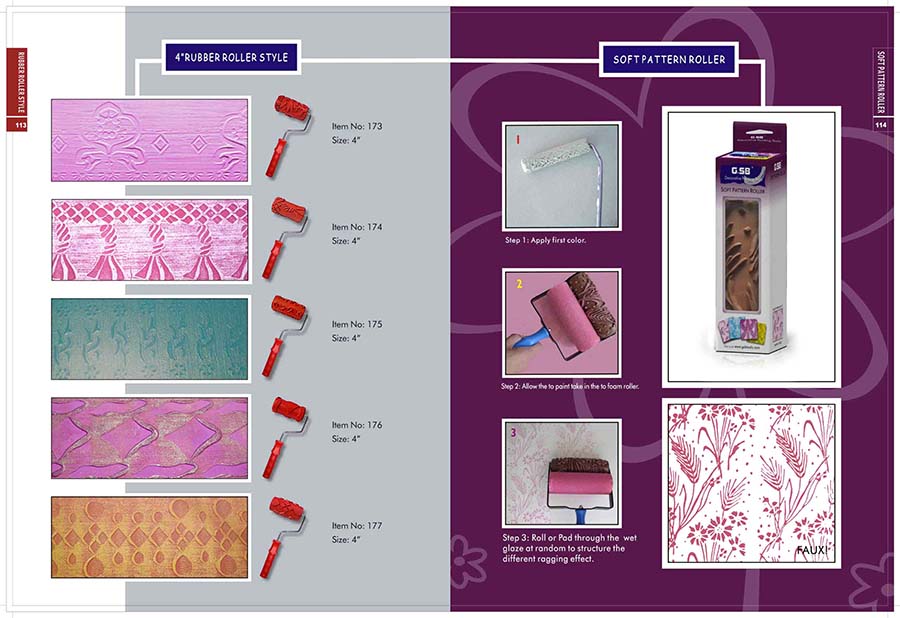 What is a rubber paint roller used for?
This roller brush is a very useful art tool for painting or printing or stamping. It is good at spreading ink or oil paint, or glue evenly on smooth surface. As a good painting tool, which is capable of painting large area very quickly.
Description of Rubber Paint Rollers:
These Rubber Paint Rollers are very useful art tools for painting or printing or stamping. Good at applying ink or oil paint, or evenly spreading glue on smooth surfaces. As an excellent painting tool, it can paint large areas very quickly. Rubber Paint Roller is made of high-quality rubber, which is durable and flexible. Simple structure, with non-slip plastic handle, easy to grasp and easy to operate.
Specification:
Rubber roller the best choice for DIY painter
Can paint beautiful kinds pattern on the wall
Can both apply with texture paint and water-based paint make the wall look like wallpaper
Great tool for decoration the wall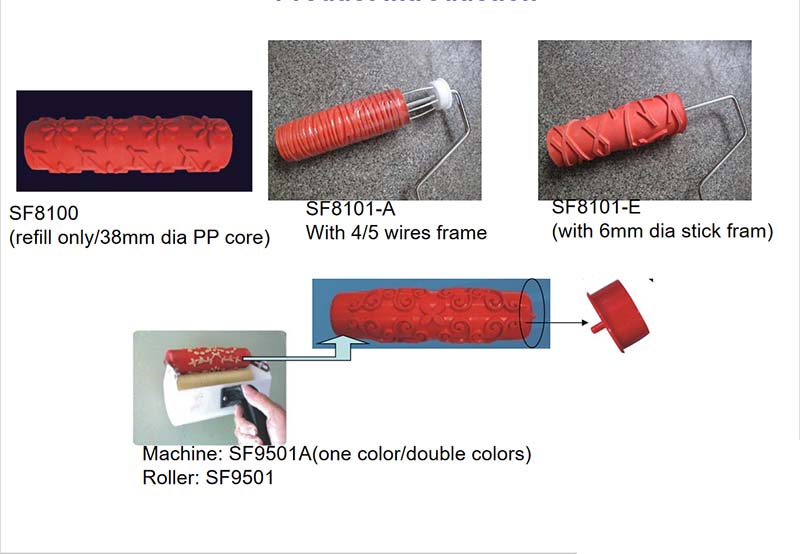 Remark: All the rubber rollers can be changed color. We can make other colors Besides red. We will promote new designs of rubber rollers into the market.
Whether you're painting your space for the first time or touching up larger details, a paint roller is a perfect tool for the job. Simply load the foam paint roller with your favorite color of paint and roll out a fresh, smooth and even coat of paint. We offer paint rollers to fit almost any task.
Small paint rollers fit perfectly into tight corners and tiny unique spaces. Shed-resistant foam paint rollers or those that come with an ergonomic handle or extension pole, make quick work of your do-it-yourself paint job. Other rollers are designed to cover stucco, brick or masonry to ensure that your finished look is immaculate.
You'll find offerings that are compatible with epoxy, latex and oil-based paint. We offer not only paint rollers themselves, but also paint roller frames, covers and other accessories, ensuring that your next home improvement project is effortless and spotless.