Features:
Item Name: Color Flakes Sprayer
Item Number: GS-AD-15 4.0
Brand: G.SB/K
Style: machine sprayer
Material: stainless steel and plastic
Usage: for wall and floor color flakes spraying
Color Flakes Sprayer 4.0 - Complete improvement upgrade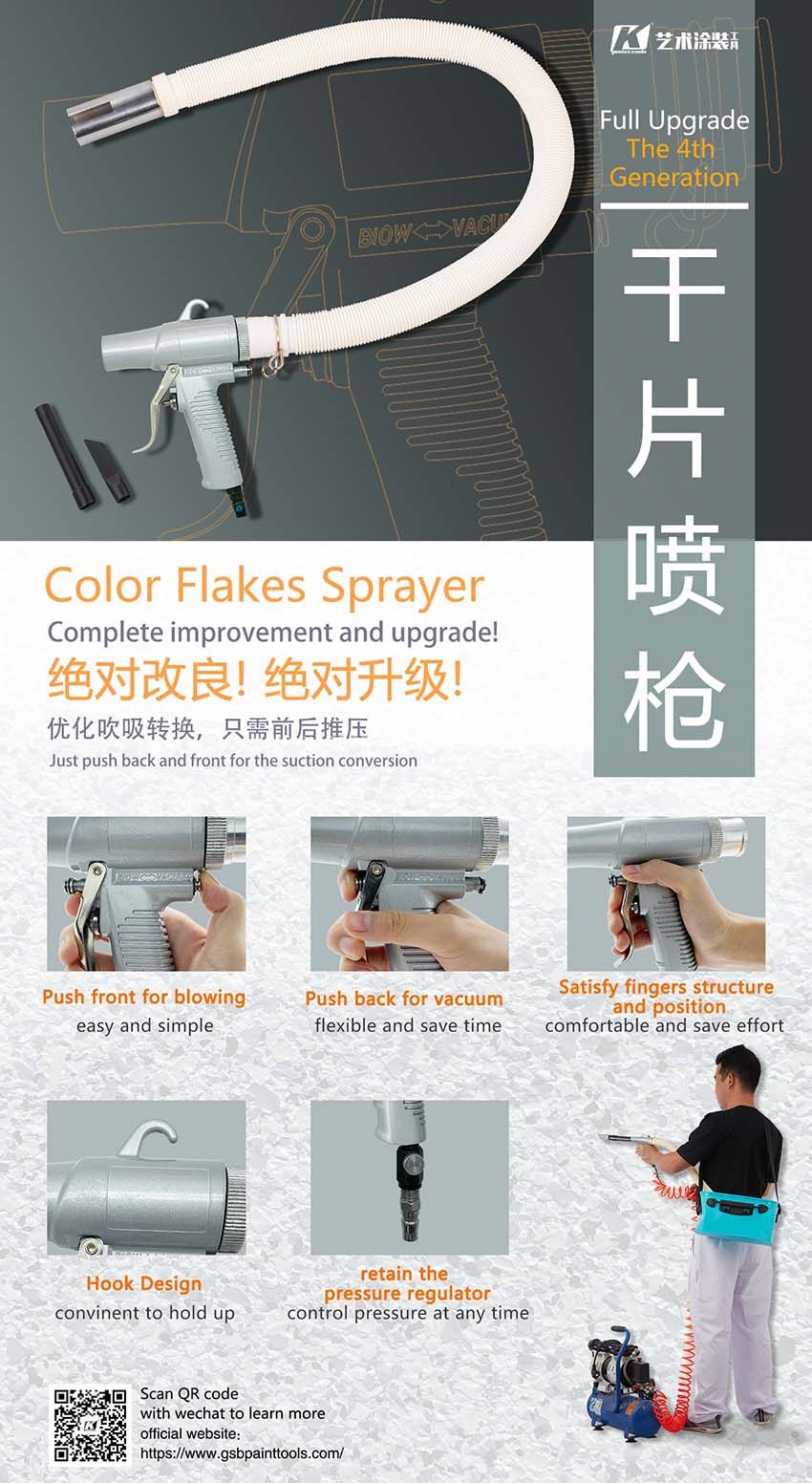 In general epoxies are a great protective coating that can be sprayed. In order to be able to spray them it is important to consider the pot life, thickness, and target you will be spraying as well as consider the equipment settings you will need to use for best results spraying your epoxy coating.
Color flakes sprayer - Flooring contractors prefer our floor coating sprayers for the line's ability to handle a mix of materials, including single-component epoxy paint, and plural-component polyurea and polyaspartic coatings. In far less time you can use a roller, G.SB's floor coating sprayers can lay down a perfect, smooth finish every time. These versatile sprayers are ideal for coating garage floors, basement flooring, warehouses, and other industrial floors.
Fully adjustable pressure to give you ultimate control of paint flow for any project size and allows you to reverse the tip when clogged to keep you spraying. Simply applying a new coat of finish to your floor can make all the difference in the appearance of your entire home. And using a sprayer makes it easier and faster.
Update the look of your house with a fresh coat of paint. Our sprayers are easy to use and you'll finish in a fraction of the time it takes to paint with a traditional roller or brush. Staining or painting your fence will help preserve and protect it from the sun and weather while improving your home's overall curb appeal. Painting or staining your cabinets can completely transform the look of your kitchen or bathroom. Using a color flakes sprayer will provide the fastest way to achieve a perfect finish.