K Brand is a leading brand that specializes in paint tools. Along with hundreds of motivated employees, G.SB is dedicated to providing DIYers and professionals with tough paint tools at the best prices. Today, G.SB has satisfied thousands B2B customers in more than 80 countries and regions.
G.SB has one of the BEST innovated technical teams that always practice our brand slogan- tough paint tools, pay less. Our goal is to ensure that the tough equipment and tools you are looking for are at the lowest prices. Let G.SB make your job easier and more enjoyable.
G.SB has well-selected high-quality & cost-effective paint tools among many leading suppliers. We have innovated technical teams to select reliable paint tools, ensuring all products meet the consistent quality standard and users' requirements - today, our product range includes more than 30 categories and hundreds different paint tools. In addition, we have professional after-sales team that is always on stand-by.


Join G.SB's Network
Gain a Competitive Advantage in your Area
by joining the G.SB sales network
The quality of our products and our extensive range
that covers most paint jobs, has established
We Create a wide range of Paint tools
our reputation in the painting tools market
The continuous research of our market's needs inspire us
to design, develop and manufacture efficient products.
Our goal is to constantly improve their quality and expand the product range
Strive to Be the Best in All We Do
We develop the most Complete tool lines
We Constantly Expand our Product range and Quality
We always maintain Competitive Prices without any Compromise in Quality
G.SB products are produced in the most reliable factories and are subject to thorough quality controls.
Only the best raw materials of guaranteed quality are used for their production from certified local suppliers.
We choose the appropriate raw materials for each product, under the high standards of the top of their categories
We Sell and Distribute
our Products Worldwide
By providing the best value and quality to our customers,
we have succeeded in building strong relationships and
a high level of confidence in local markets.
Our products are sold and distributed through our growing
global sales network worldwide.
Join G.SB exclusive sales network and take advantage of:
An unbeatable combination of product quality and competitive prices
An extensive product range offering superior craftsmanship
Pre and after sales support, that we provide our partners
Advanced Logistics securing optimal processes and shorter lead times
What kind of partners
are we Looking for?
We are looking for long-term partnerships that will help us
retain our competitive edge and secure profits for both parties.
PARTNERING WITH YOU:
– As a total painting solution manufacturer,
– We aim to be a company that contributes to society as a whole
– In addition, we were among the first to promote globalization and endeavored to provide a steady supply with reduced pricing through balanced management with international business partners.
– At present, the industry is facing the challenge of organizational change. We, as a total painting solution manufacturer, we are proud to play a major role with a lot of expectations.
– It is through our strong belief in making a daily effort that we can meet the expectations that are placed on us. Therefore, we are a group that propose solution that can meet client and market requirements through an end-to-end process including research and development, manufacturing, sales, and after-sales service.
– We believe in interpersonal communication creates energy that sparks infinite possibilities, and we operate with this belief when creating new values. As a leading company, G.SB has the vision is to promote its value to customer, trading partners and manufacturers around the globe.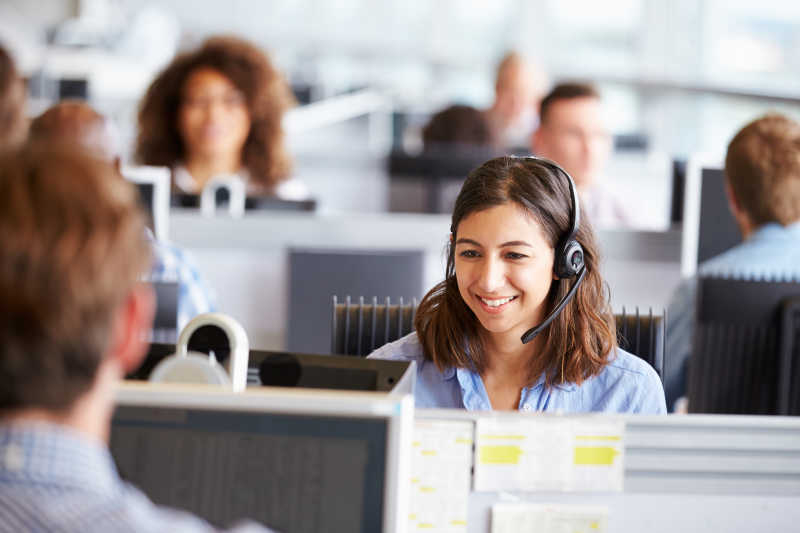 BACKUP & SUPPORT:
Strong brand equity within our market segments.
Technical expertise in terms of design and manufacture.
Modern and clean packaging, displays and labels.
All products labelled, bar coded and numbered for easy ordering & distribution.
Stock availability with a 95% fill rate.
Fast and effcient logistics and deliveries, nationally and internationally.
Ongoing training and support.
Customised marketing and sales materials.
Expert merchandising with display stands available to order.
In-house repair centre.
DIVERSIFIED MARKETS & RISK
A product range for both retail and wholesale markets.
Room for national, regional and local agents and distributors.
High volume and high value product mix.
Multiple markets and multiple segments within the construction industry.
Catering for both the new works and renovation markets.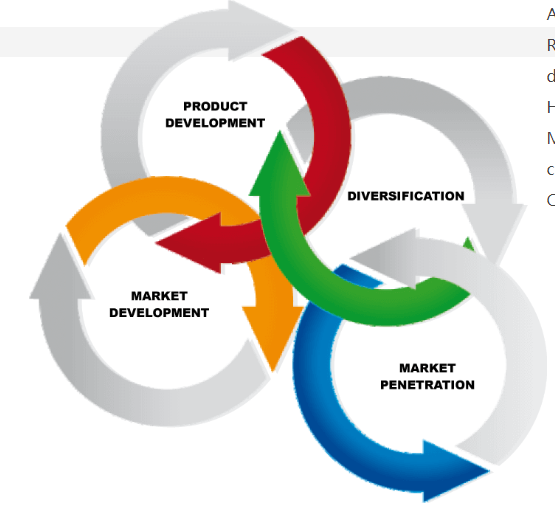 OUR PARTNER REQUIREMENTS:
EXISTING DISTRIBUTORS
We are in it for the long term, so well established and successful businesses make for good long- term partners.
It is much easier to successfully implement a business plan and strategy you already understand.
Existing qualified staff facilitate easier transformation and success.
Existing business premises and structures allow you to focus on your core business – Distribution and Sales.
EXISTING DISTRIBUTORS
We are in it for the long term, so well established and successful businesses make for good long- term partners.
It is much easier to successfully implement a business plan and strategy you already understand.
Existing qualified staff facilitate easier transformation and success.
Existing business premises and structures allow you to focus on your core business – Distribution and Sales.
EXPERIENCE
Nothing beats experience – so experience counts towards a successful partnership.
Expertise in selling our kind of products.
An existing client base and successful sales track record.
Being a world class marketing and sales executive.
BUSINESS VALUES
Most importantly we require partners with honesty, integrity and business ethics.
Partners with passion, drive, focus and commitment.
Long term goals and vision.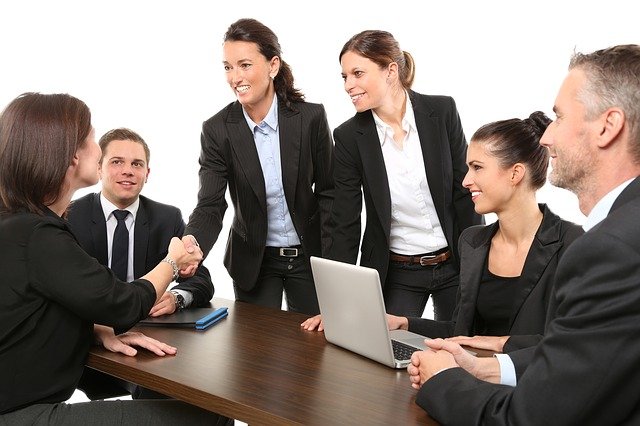 NO MINIMUM ORDER QUANTITY
Less shelf and storage space required.
Less capital outlay.
Less inventory to manage and count.
Regular deliveries available.
Stock availability so you won't run out.
Large product range to amortise costs
YOUR 1-STOP SHOP
Our unique and specialised range of products available to you under one roof.
Our high quality, customised, fit for purpose range of products – tried and tested with decades of practical on – site experience.
Increased business and profits due to limited competition.
Save time sourcing, designing, labelling and testing.
No restrictive minimum order quantities.
OUR TARGET MARKET
Wholesalers to retail
Wholesalers to the trade
On-line retailers
Chain stores
Hardware stores
Speciality paint manufacturers and stores
Epoxy manufacturers and distributors
Tile stores
Speciality flooring stores
Speciality drywalling stores
The importance of trust has never been greater, and technologies that create, and use have never changed so fast. With this in mind, it's important that you partner with a company that not only keeps up with the latest trends, but is one you can trust to drive them.
At G.SB, we understand that you need a vendor with a technology ecosystem that aligns to your own, today and in the future. You also need a partner program that supports and educates your people, all while rewarding your loyalty and investment in us.
We are committed to delivering all of these things. So, whatever type of B2B PAINT TOOS provider you are, there's a place for G.SB in your portfolio. Becoming a G.SB partner presents you with an extraordinary opportunity to deliver real value to your customers. In addition providing the help you need as a partner, we have a great track record of supporting our customers, so you can sell our products with complete confidenc.
G.SB is a paint tools factory, set up in 2003 in the industrial heart of foshan, China. We manufacture paint rollers and accessories for painters. We're a paint tools provider and wholesale supplier serving all markets.
The company started manufacturing high quality paint tools with artisanal methods for the professional painter. Also, the company initiated an industrial automation process with two aspects: on the one hand the acquisition of pre-existing machines, and on the other the implementation of a paint tools workshop with machinery developed by the company itself thanks to the inventive ingenuity of members of the company.
Thanks to these innovations, the company experienced a growth phase, selling paint tools to specialist stores, warehouses and professional channels throughout china and initiated an exporting phase introducing its paint rollers in Europe's most demanding markets.
The company is exclusively dedicated to the manufacturing and commercialization of paint rollers, other paint tools and accessories for the professional painter. Our extensive product portfolio includes all types of paint rollers (made of natural wool, corner rollers, thermofused, case-type rollers ...) and painting accessories such as frames, pads, spare parts...
By having its ownpaint rollers and other paint tools factory and not being a mere intermediary, G.SB has the ability to produce and manufacture special paint rollers and other products under the requirements of its customers.The company owns the necessary machinery and equipment to develop customized paint tools suited to match and overpass the order's technical specifications.
1: Rigorous quality process, which allows us to certify our zero-errors policy
2: Flexibility and adaptability
3: Proprietary equipment goods and technology developed by ourselves
4: On-request paint rollers manufacturing, product customization
5: Comprehensive automated process
6: Continuous research and enhancement process
Paint Roller, Paint Brushes, Paint Sparyar Guns, Drywall Skimming Blades and other Paint Tools Manufacturing. We can supply your company with the paint tools needed to get the job done precisely. Let G.SB supply the manufacturing paint tools you need for your next project. We have the experience, capability, and R&D resources to make any OEM/ODM integration a glowing success! G.SB is an paint tools manufacturer with the ability to bring your concepts and ideas into viable computing solutions.
G.SB PAINT TOOLS CO.,LTD.strives to be an outstanding paint tool manufacturer. To help achieve this we continue to listen to customers as well as painters to get real life feedback, guiding our design team to create unique and effective products. To separate ourselves from our competitors, we maintain a focus on developing innovative tools that help users improve their work, while also enjoying it more.
The G.SB team is built on the basis of integrity and innovation.We have teams designated for market research, product design and development, packaging design, publicity planning, delivery assurance, quality assurance, and a full range of product lines.
The customers of G.SB are mainly from countries such as North America, Europe , Japan, Korea, Russia, Brazil and Australia, but also involve South America, Southeast Asia and the Middle East. These customers come from a wide range including building materials retailers, coating manufacturers, supermarkets, and agents. These retailers and sales channels cover everyone from the homeowner looking to take on their first home renovation, to the tradesman looking to improve their business, and G.SB has something for each of them and everyone in between.
We Love our Stockists - Our stockists are our Family - We started G.SB PAINT TOOLS CO.,LTD. because we wanted to give customers the option of a high-quality paint tools, made to stand-up to all paint tools buyers, which suited to everyone's pocket. We want to give stockists the freedom to work with a recognised brand backed by unparalleled customer service, high quality products that are very reasonably priced.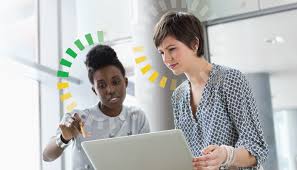 Our Branding
Painting can be complex. This is why G.SB keep our product ranges simple and easy to understand, based on genuine user requirements matched to the right brands and prices.
Every painter, regardless of skill or experience, strives to achieve perfect results. Not only does G.SB assist painters to reach their goals by supplying no-nonsense products at a reasonable price. But it also offers practical online resources to help users 'Paint Like a Pro'.
G.SB's expert team work closely with suppliers ensuring the greatest possible efficiencies and cost savings are passed on to retail partners and customers. Benefit from our new warehousing dispatch and ordering systems. We also offer clear in-store displays with informative packaging formats that encourage customers to choose the right products for the job at hand. Therefore, leading to better painting outcomes.
Great Reasons why you should consider becoming a stockist:
Since 2003 G.SB has built its reputation on amazing quality , unrivalled service and outstanding value for money. Whether you are a member of a retail chain, international distributor, independent store owner, interior designer, crafter, artist or simply starting up your business from home; you'll be pleased to know that G.SB's offers solutions that are tailor-made to suit your business.
Our product training is very good. We make use of Brand Ambassadors, Sales Representatives, centralised training sessions as well as distance learning solutions to get you geared up and familiar with our products. After sales support is instantaneous via voice, email or even WhatsApp You decide on just how closely you want to work with us, we can chat to one another as often as your like.
Aside from incredible product quality we absolutely shine in the customer service space. Our sales team is highly accessible, product issues are taken off your hands and we'll support any client query directly, no matter how complex. We'll help you tailor the order to suit your objectives to get you up and running.
We'd love it if you stocked our complete range, but we understand everyone's business has different needs.Join this Family of successful stockists and experience the G.SB's difference for yourself. Please Become A Partner.
Exceptional Service, Exceptional Products
G.SB has had a special relationship with its customers ever since the company was founded in 2003. That relationship was built on a commitment to exceptional quality in manufactured coatings and superior customer service.Company co-founder Mr. Liu built our reputation offering best prices using a "Factory direct to you" philosophy.
Customers recognize that G.SB's products represent the highest quality at affordable, factory-direct prices for large or small projects. At every location, our staff are experts. Our commitment to excellence, product knowledge and customer service is evident.
We're proud of our products and we stand behind them. People, paint tools and plants... our factories large batch capacity, state-of-the-art manufacturing and equipment and the most modern paint tools production techniques allow for excellent efficiency. Modern warehouse facilities and shipping departments keep products flowing around the clock to our dedicated customers around the globe. Our impeccable sales team increased the intake new accounts in both trade and industrial.
At G.SB, research and development is more than just a department, it's an attitude. G.SB's extensive R&D Division enlists the most qualified, experienced chemists and technicians using state-of-the-art equipment to develop products that meet and often exceed our customers' needs. We're a leading supplier to the paint tools industry because our customers know, that in part, we've drawn on their experience to constantly improve the quality of the paint tools we manufacture.
Our wide range of products allow us to constantly exceed our mandate of delivering 'service excellence'. Many of our customers ask us how we can sell products at such competitive prices. The answer is that manufacturing volume and efficiency generate savings, which we pass on. It has been said that no one ever "listened themselves out of a customer." G.SB's commitment to creating long-term, trusted relationships with a growing legion of customers.
It is a great time to open a stockist or distributor account with G.SB. We have some great deals available right now. By joining G.SB's network of stockists, you can benefit from our loyalty and the support of our world-wide Business Development Managers to help grow your sales.
Despite the necessary development, with the continuous acquisition of new technological machinery, G.SB has never wanted to abandon the craftsmanship of its products, inserting accurate manual controls within the various processing phases, essential to be able to offer its customers items of great quality. The flexibility of production also makes the company able to meet all customer needs, from the economic product for "do it yourself" to the quality product for the professional to the technical one for industry.
The balance between the craftmanship and the technology
Although the development requires a continuous acquisition of the newest techonological machinery, the factory has never given up on the craftmanship of its products. Among the various phases of processing there are accurate manual checks that are essential in order to provide the best quality products to the customer. Moreover, the flexibility of the production makes the Factory able to satisfy each kind of demands: from an economic product for the DIY to a quality one for the professional and to a technical one for the industry. The factory's aim is to Produce high quality equipment using the best raw material and the most innovative technologies in order to guarantee an excellent job.
The increasingly widespread use of water-based paints has meant that the company, always attentive to new market needs, introduces in its range a line of specific products for the application of these materials. The latest generation production lines and constant warehouse stocks allow the company to process orders quickly ranging from the day of receipt to a maximum of ten days for customized productions. Further confirmation and recognition of the work done is the loyal clientele that the company has been boasting for years.
Tradition and Innovation
Since more and more industries have started using water-based paintings, the Giuliani Factory, that always pays attention to the newest market requirements, has introduced a specific product line for the application of these appointed materials. The latest generations product lines and the warehouse full of supplies help the factory to fulfill an order in a very brief time.

Next: None