G.SB OEM process provides production, assembly, and finished packaging, pre-done services, and high-speed delivery to start your own brand. As an established partner in the spray-painting industry, we have developed a rich experience while doing relative product applications. For example, we acknowledge the least trends and needs of several markets. As consequence, we move forward with the current trends and offer services through our OEM process. And have fast delivery capabilities and stable supply capabilities to maintain long-term cooperation with customers.Strong brand equity within our market segments.
In today's market demands speed and flexibility, we can ensure that the product you are getting is exclusive, durable, trustful since it represents your own values. We create consistency during our OEM process. The following is our OEM process:

Consultation
Confirm the communication before the customer places the order, evaluate the feasibility of product customization. And formally receive the order.

Production
Stable quality and focus on product safety.

Delivery
Provide fast domestic and international delivery and reliable after-sales service.
We provide not only standard products but also custom and OEM service for customers, all the manufacturing processes are well organized with the extensive experiences. As a leading brand of professional spraying equipment, G.SB has accumulated rich experience in the spraying industry and is constantly absorbing new knowledge to manufacture good paint tools products.
In the past years, we have delivered various solutions worldwide. We offer various industry solutions, such as HVLP spray-painting guns, building decoration and paint tools solutions, industrial solutions, and more in Europe, America, Northeast Asia, Southeast Asia, Middle East, and other regions. With a wide technology base and decades of experiences, we are confident to generate a competitive solution in a short cycle time matching specific requests covering different kinds of applications and power ranges.
Based in China, G.SB commits to keep making effort on customer satisfaction. We especially emphasize quality management to ensure our product safety and reliability. We are open-minded to know all customers' requirements and we are very willing to include all customers' needs into our service packages to enlarge the scope of business for increasing customer satisfactions.
From production, testing, and packaging. The entire paint tools manufacturing process has undergone rigorous monitoring to ensure the production quality of each link. Quality control techniques are implemented during the actual construction of each physical deliverable, it is at the heart of our success and customers, it is integrated into every step of the order's fulfillment, good quality control helps to meet customer demands for better products.
As a manufacturer of paint tools, G.SB is committed to operating the spray industry. G.SB has realized that good customer relationship is at the heart of great customer service. Whether you are interacting with a long-term client or a first-time buyer, developing a strong partnership is an important part of building good customer relationships. Welcome to contact us to get more information.
The product is an example. Quality control is absolutely demanding and cannot be compromised with safety in order to keep costs down. High quality and high production capacity are the basic elements of G.SB. It is only company that can provide customers with peace of mine and satisfaction.
can provide customers with peace of mine and satisfaction.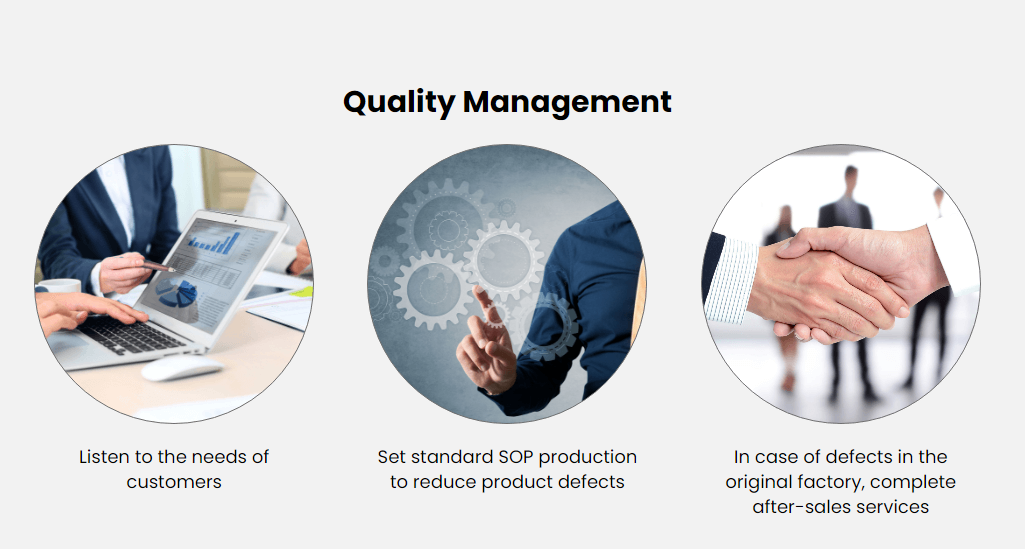 Welcomes all OEM/ODM Projects
We have the experience, capability, and R&D resources to make any OEM/OEM integration a glowing success! G.SB is an paint tools manufacturer with the ability to bring your concepts and ideas into viable computing solutions. We work with individuals and companies at all stages of design and manufacture, from concept to finish, in a highly focused effort to bring industry level products and services to you.
Our disciplined team approach allows us to be ahead of our competition in product development cycle time without compromising quality. G.SB is committed to delivering quality solutions to our customers through our OEM/ODM services. We are an expert in our field, as you are with yours.

G.SB is committed to serving global solution integrators with flexible tailor-made designs and manufacturing services. Delivered straight from our corporate OEM/ODM Team, the products benefit our clients by lower manufacturing costs as well as a shorter lead-time for product development.We maintain stringent quality standards in our manufacturing processes, and ensure products go through rigorous quality checks at every stage of production.
To continue developing proactively in the industry it is important for a business to not just focus on competing for customers for the same range of products, but to instead try to stand out from competitors by offering products with better quality, and better design. All the while keeping in mind this must be achieved with a positive and healthy work environment.
G.SB does not strive to be the leader in every aspect of the industry, but instead focuses on key components like product innovation to make the company stand out. Through pursuing optimal brand and product development G.SB has gained several recognitions in the following years.
In 2020, during the epidemic period G.SB continued to develop innovative new product designs, and even increased investment in this area. 5% of the sales of the year were invested into the company to keep expanding on new design and idea development.
Through patented product innovation G.SB is dedicated to improving the paint tools industry. We welcome anyone from a beginner to a professional to try our products and see what G.SB can do to help you enjoy your painting more.
If you have been thinking of outsourcing your project to a third-party you must be familiar with such terms as OEM, ODM and CM. But do you understand what are the differences?

It is important to understand if you aim to develop a new product, different from what is now on the market. In this article we will explain the differences and list the pros and cons of each solution.
First let's check the definitions one by one
Original Design Manufacturer (ODM): the supplier designs and manufacturers a product using it's own existing tooling (if any) necessary to manufacture that design. Then, the product is branded by a hiring company.
Original Equipment Manufacturer (OEM): for new products, the supplier manufacturers original equipment that is going to be a part of the hiring company's product. Then, the whole product is branded under the name of the hiring company.
Contract Manufacturer (CM): the supplier manufacturers a wide range of products designed by a hiring company on a contract basis.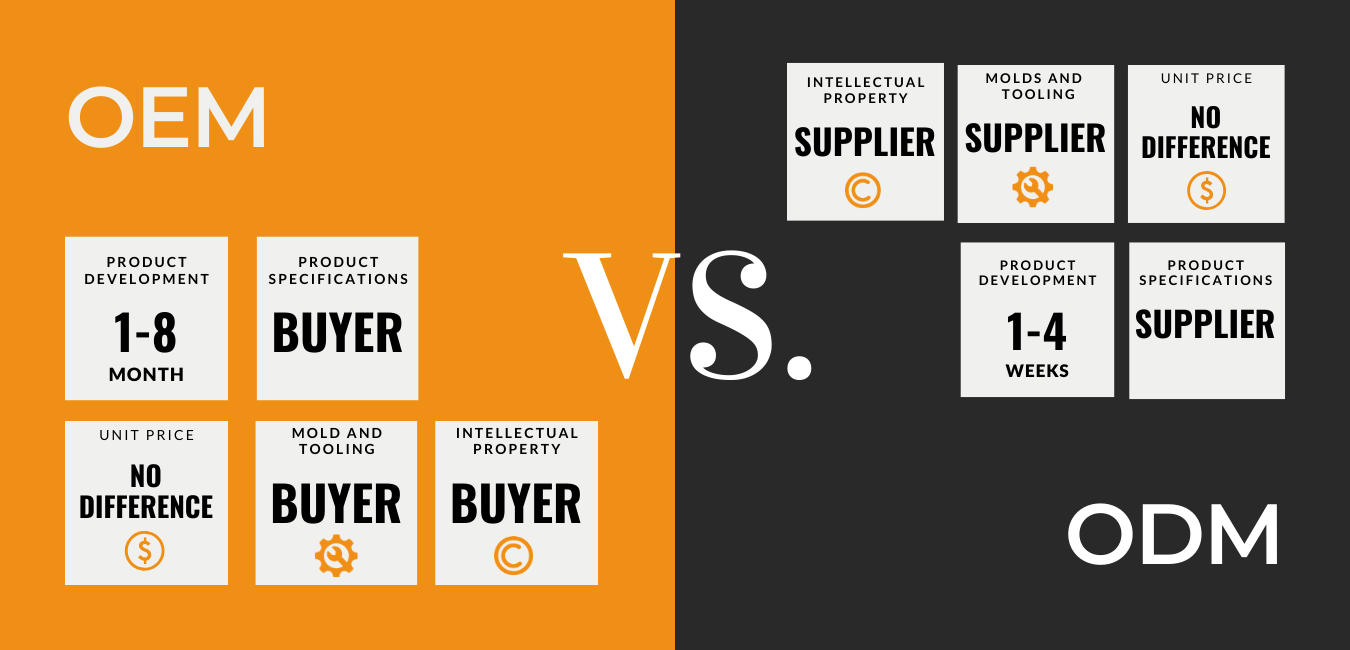 How to choose the best options?

The choice depends on your own company capabilities and the goal of outsourcing. Keep in my mind that ODM company has its own tooling, you can make some minor changes if you negotiate on the Minimum Order Quantity (MOQ) based on the cost of changes. Example of such changes are logo customization, changing a material's color or material type.
However, working with ODM supplier you cannot make changes that are related to product features or mechanical design. If you need a unique product design, you should look for OEM suppliers that already has similar products that you are going to create. You will have to invest in tooling and constantly monitor the quality. Contract manufacturing, or CM, is similar to OEM with the difference that the hiring firm will provide a design to different CM and apply bidding system to select one.
The CM company will take care of production and shipping goods. In this case the hiring company can expect a visibility of supply chain which reduces many risks. If you work with CM you can focus on your core capabilities in marketing and sales and outsource production and shipment to a third-party you trust.
When choosing the right partner, it is important to consider all the options that you have. G.SB has an expertise in both of these solutions and can guide you the whole process. Contact us to explore your options.
For more information about our paint tools manufacturing outsourcing services, please contact G.SB at info@growthgroup.com.cn
Our OEM Case: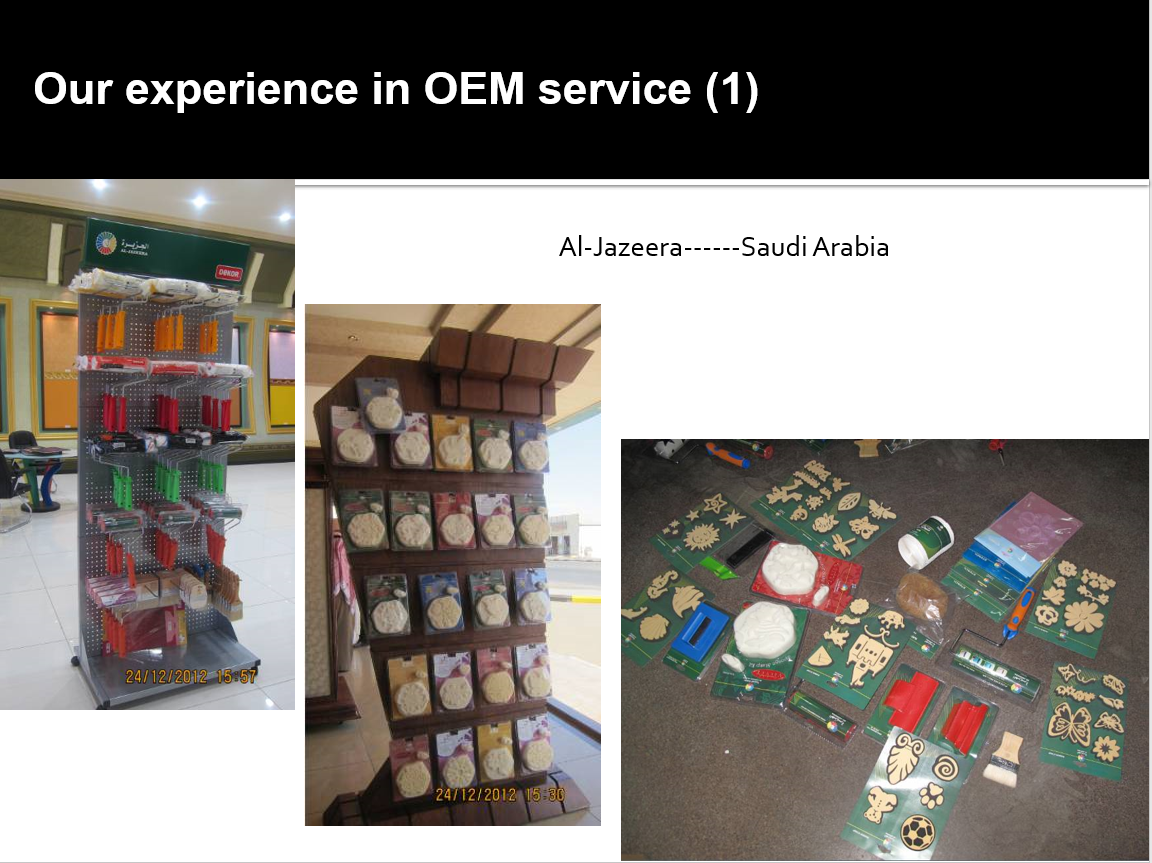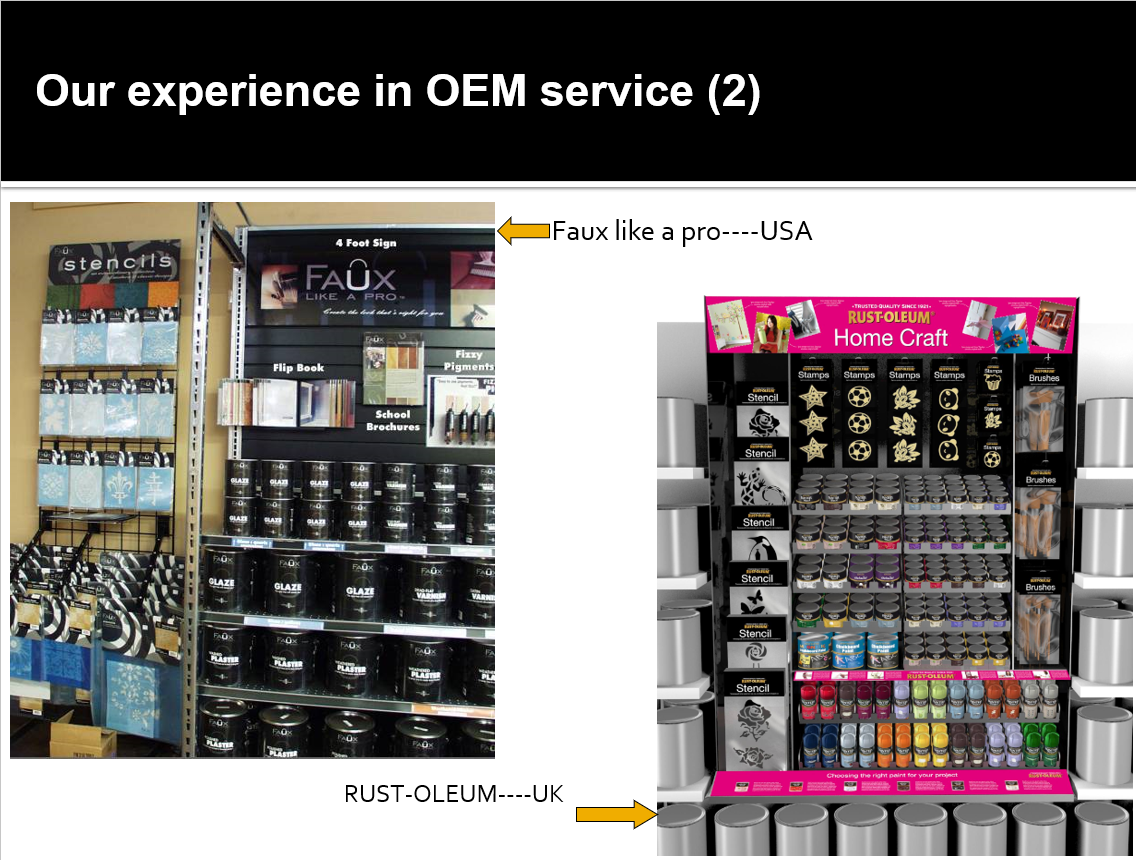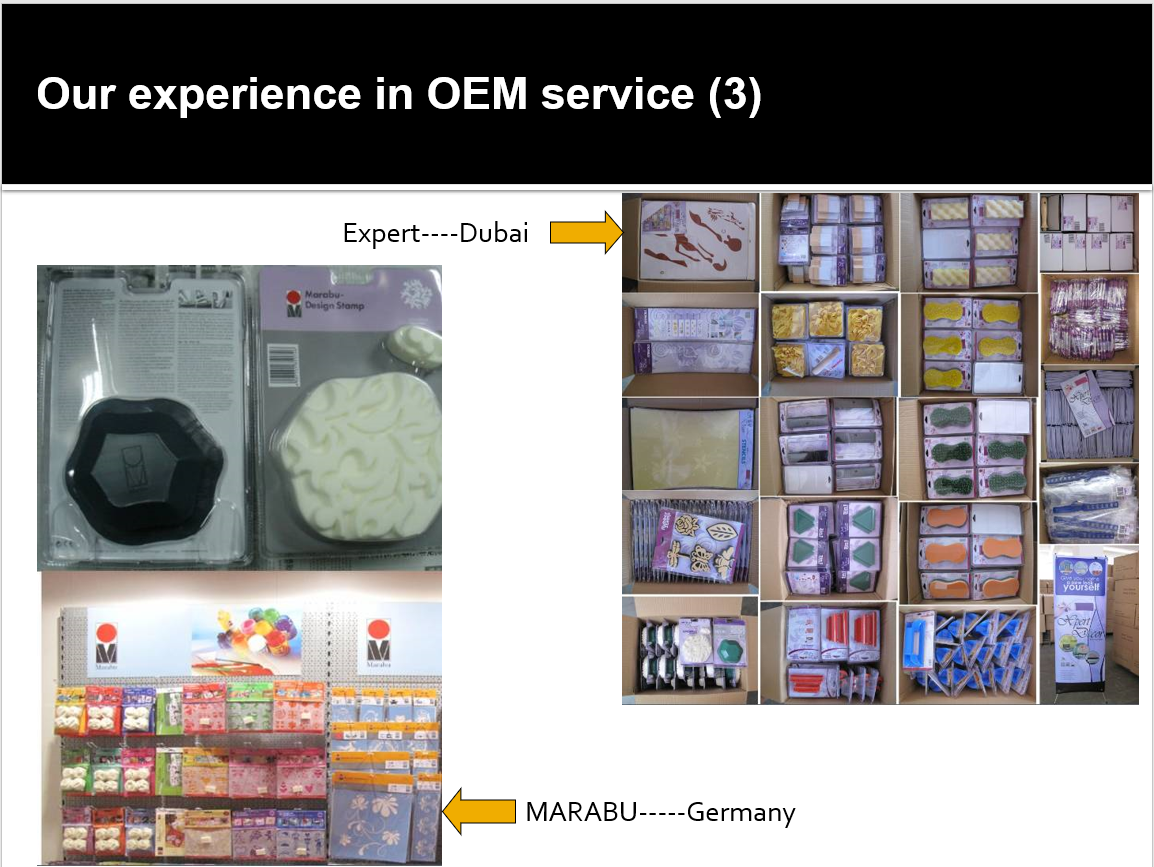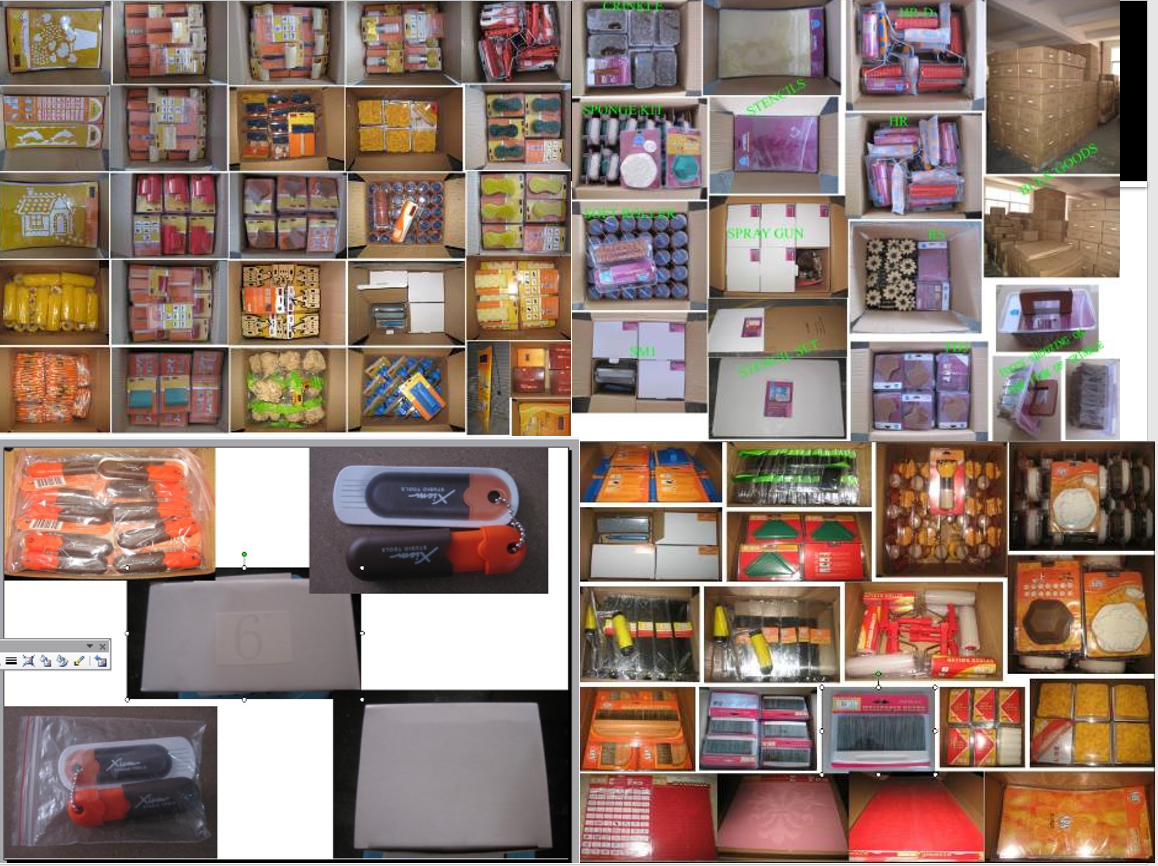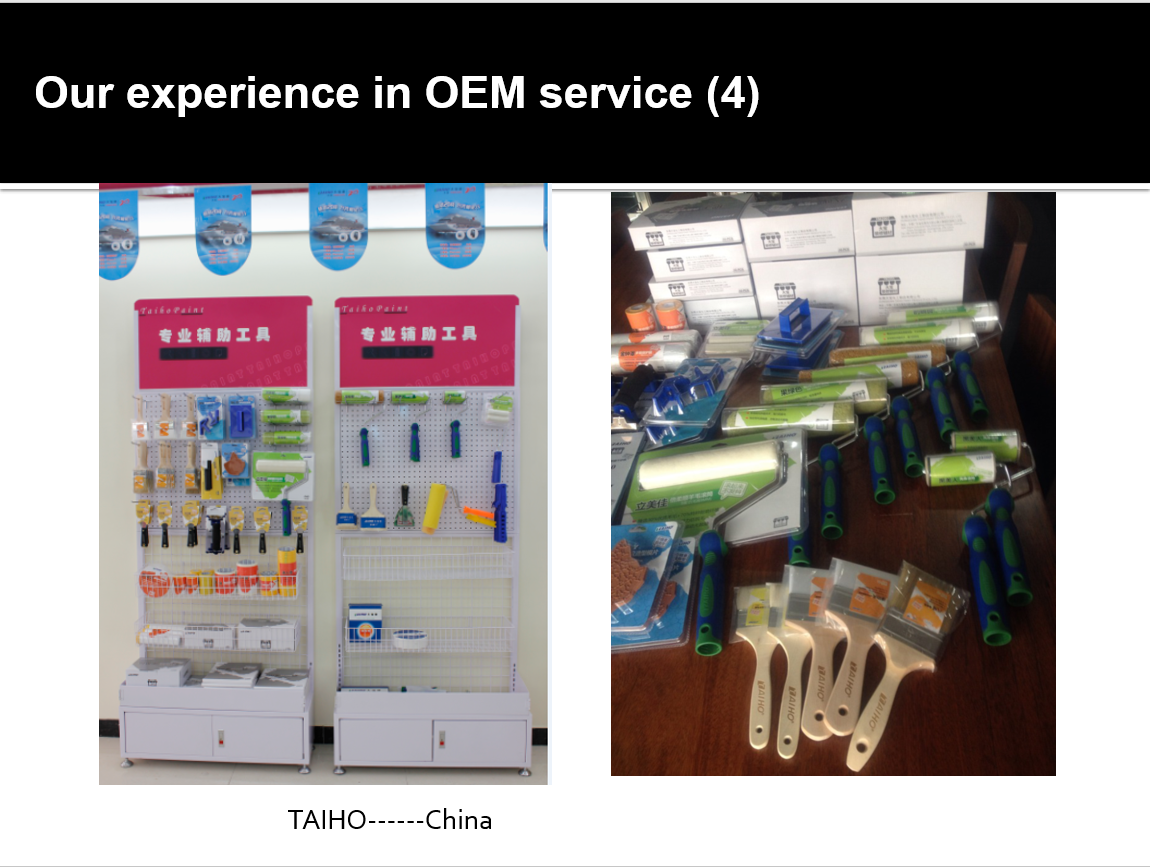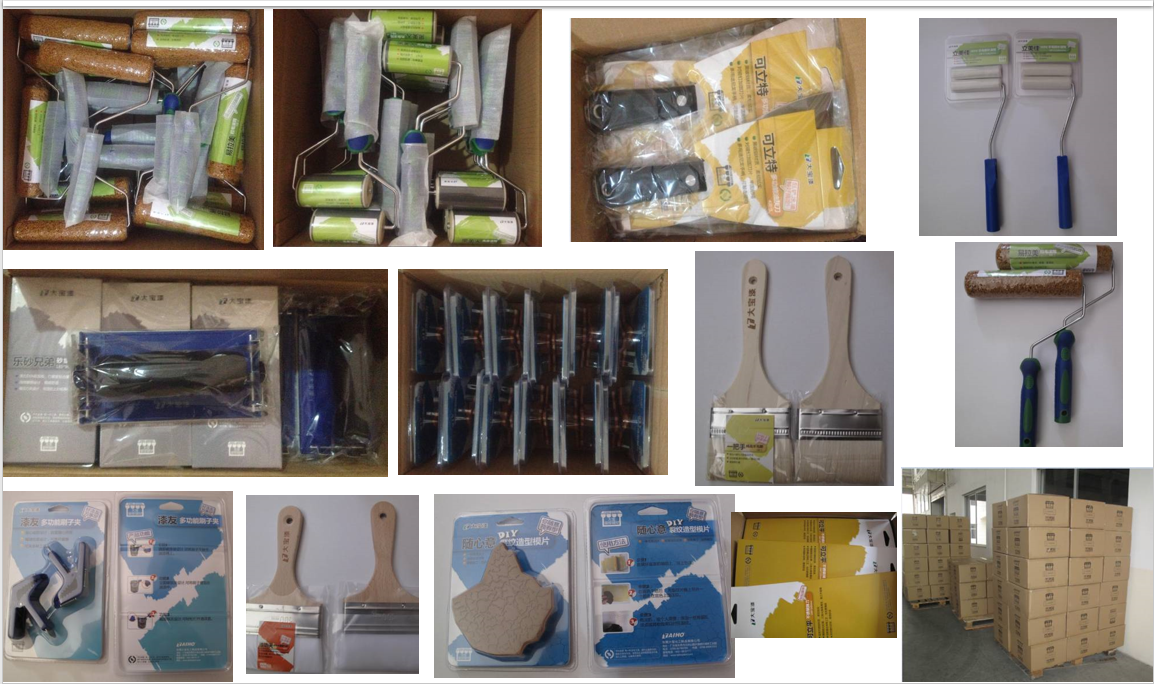 G.SB PAINT TOOLS CO.,LTD is an integration company of industry and trade, mainly specializing in paint brushes, paint rollers , and paint sprayer guns as well as other painting tools. The headquarter locates and factory in Shunde, Foshan City, Guangdong Province, which is a professional paint tools factory founded in 2003 with a lot of skilled workers and modern equipments. With the spirit of innovation and creation, we have already won the favor of overseas customers on high quality, vigorous innovation, competitive price and efficient work style.
The massive invest make company gain wide, harmonious and steady relationship with factories, thus expanding successfully over 40 countries' sale network, we have long-term cooperation with many famous overseas companies and building materials market. With the conception of profession, vigor, innovation and excellence, we strive to be leading in the field of painting tools in the near future. Aiming to be the best OEM/ODM partner for global paint tools traders, we are constantly striving for production excellence.
In contrast to our competitors, we are proud of ourselves in the following aspects:
Low-Cost Manufacturing Base
1.Cost-effective wages and management cost of the plant
2.Own production of the bristle filament, plastic accessories and packages
3.The best use of automatic production methods and handcrafted work
Advanced Technologies
1.Automatic bristles/synthetic filament mixing machines to improve the efficiency
2.Thermo-fusion tech of European roller covers to optimize the product cost
3.Bi-injection machines to make ergonomic brush handles
Reliable Quality Management
1.Specialized workers with years of experience in all phases of the production
2.Rigorous inspections at every step of the manufacturing process
3.Systematical inspection of raw material suppliers to ensure they respect our specifications
Our International Trading team deals with business from receiving inquiries to delivering merchandise, getting good feedback from customers. Our company handles business strictly according to international business procedures and complies with all international trade rules.
The trying and testing of products before selling is a big part of what I like to do and many people trust the products we sell due to this process we have. This also involved extensive research in to the supply chain, transport and origin of our products which we are always keeping an eye on and looking to improve.
We enjoy a high reputation from our customers all over the world.We pay more on quality. We always apply best quality raw materials, best machine, best technology and professional workers to produce best quality products. We would like to cooperate with all walks of life to get win-win.
From initial operations in a small paint tools factory , to today's big manufacturing plants in (producing paint brushes, paint rollers, paint sprayer guns, decorating tools and plastic products and components), customers of worldwide have come to trust G.SB to satisfy their requirements for both the professional painters and DIY-ers.
The fact that G.SB products are vertically produced (as most components are produced in-house) using the latest technology, means that these high quality paint brushes and rollers are supplied at competitive prices. We products are actively exported to over 80 countries.
A significant aspect of G.SB paintbrush making, is the use of the right materials and experienced production techniques.High quality bristle is used (with specifications and guidelines), and many of the quality handles are produced in house.The latest production techniques are used to ensure superior finished products, personnel for hand making exceptional brushes.
G.SB paints rollers are designed and produced with the end user in mind (whether professional or DIY), and cover all major areas of paint and varnish applications. Our company uses environmentally friendly production machines. For sufficient container quantities, we can also provide a vast selection of rollers with required fabric types and colours, in addition to our current ranges. Our handles are produced in - house and designed to fit our quality paint rollers.
By using tried and tested raw materials and relevant production processes , G.SB ensures that paint brushes , paint rollers , paint sprayer guns or paint accessories fulfill their ultimate goal : providing a quality tool for quality application. This is why so many products in the ranges are used succesfully by proefessional and DIY users in over 80 countries worldwide.
Products taken from the production batch are tested regulraly out house (with recorder results) so any arising problems can be detected early. Quality is of course a result of inhouse culture in the organization , starting from the production floor personnel up to top Management. Trust in a product name can only be built on providing consistent quality and this principle has been the foundation of the business since it's beginning almost 20 years ago.
It is the policy of G.SB to:
Meet customers' requirements for contracts, delivery, and service to promote Coral as a premier supplier. Strive to satisfy the requirements of all our customers, stakeholders and interested parties whenever possible, meeting and exceeding their expectations.
Maintain our high standard or communication with customers before, during, and after a contract to promote long term growth and customer loyalty. comply with all compliance obligations, codes of practice and all other requirements applicable to our activities including the nature, scale and environmental impacts of its activities, products and services.
Rduce hazards, prevent injury, ill health, protect the environment, including prevention of pollution, sustainable resource use, climate change mitigation and adaptation, the protection of biodiversity and ecosystems and any other specific commitments which are relevant to the context of the organisation.
Promote employee satisfaction, development and growth and align a spirit of commitment to quality and continuous improvement. Provide all the resources of equipment, trained and competent staff and any other requirements to enable these objectives to be met.
Ensure that all employees are made aware of their individual obligations in respect of this quality and environmental policy. Maintain a management system that will achieve these objectives and seek continual improvement in the effectiveness and performance of our management system based on "risk"; operate efficient IT systems to reduce the circulation of paper documents.
Make this policy statement available to all employees and the public via publication in this document and on the company website.This quality & environmental policy provides a framework for setting, monitoring, reviewing and achieving our objectives, programmes and targets.
Customer service is an essential part of the quality & environmental process and to ensure this is fulfilled, all employees receive training to ensure awareness and understanding of quality and environment and its impact on customer service and of the products or service in which we provide.
To ensure the company maintains its awareness for continuous improvement, the quality and environmental system is regularly reviewed by "Top Management" to ensure it remains appropriate and suitable to our business. The Quality and Environmental System is subject to both internal and external annual audits.

Previous: Privacy Policy