Features:
Paint Roller Is Lightweight And Easy To Use Both Professional And Amateur Users, Ideal For DIY Tools Both Adults And Children
Easy To Clean And Reuse
Durable And Long-Lasting
Designed For Use With All Paints And Stains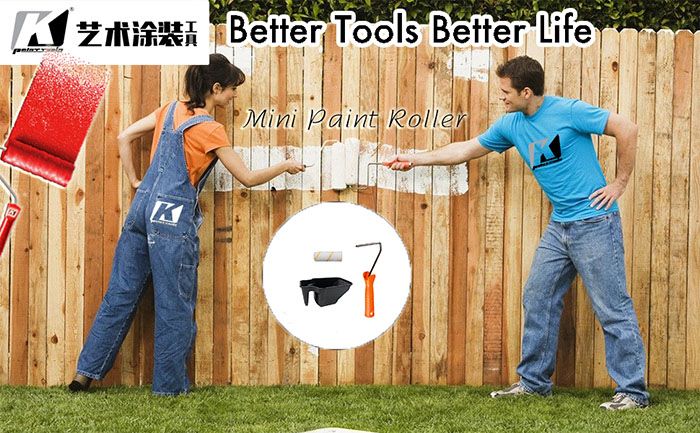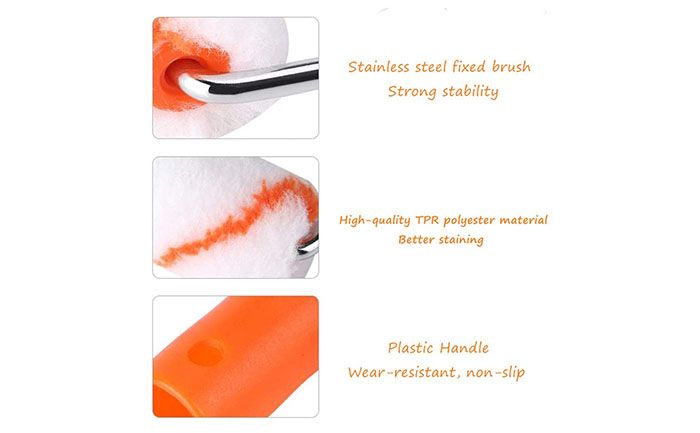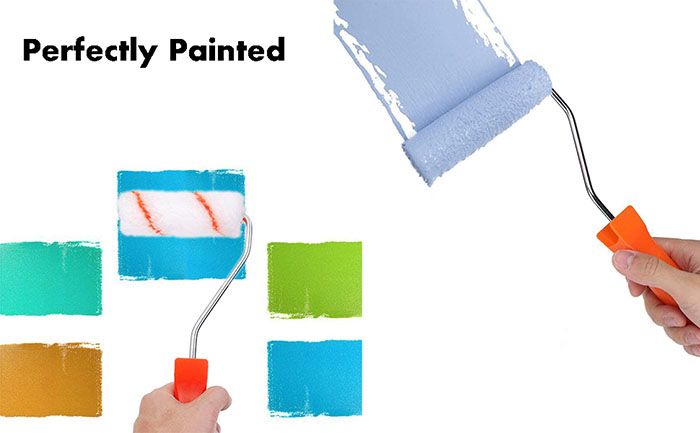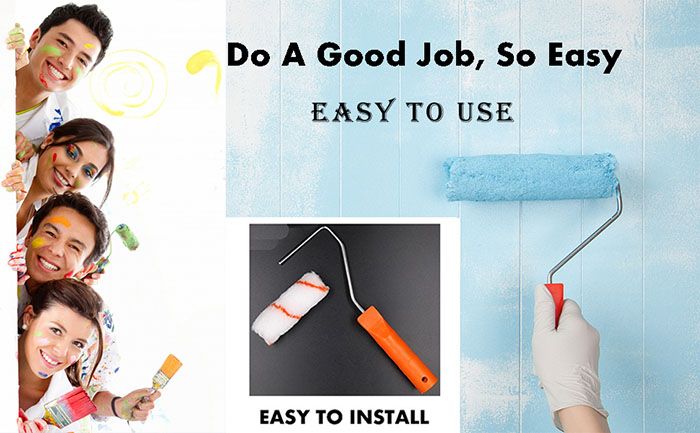 Miniature Paint Roller Kit: for precise painting on smooth, semi-smooth or rough surfaces at small areas and hard to reach places like corners or inside of cabinets, shorten painter's time. Efficiency Paint Roller Brushes: for Wood stain, Art crafts, Wall trim or stencils, Countertop paint, Furniture, fence touch ups, Home improvement. The dense fiber construction of the roller sleeves reduces dripping and spatter during your paint work. Durable and Resistant to all solvent, Outstanding Performance Painting Tools for professional and DIY stain/sealer projects.
Most of those specialty products are not worth anything. This roller and covers is THE ONLY way you will paint this railing in the future. The rollers spin freely, hold a lot of paint and cover amazingly well. I think the nap of the roller helps with the coverage compared to foam rollers. This set requires no extra pressure to deposit the paint which makes the job less awful. It's still not a fun project but this set made is more bearable than everything I've ever used. I hate oil based paint clean up so I just toss the roller and replace for the next day of painting. Even when I tossed a roller cover they were still intact and not shedding - I just didn't want to clean them up.
The iron part is 6mm thick, covered with stainless galvanized. It is produced seamlessly. It does not leave a trace since it has no fold. It is suitable for use with plastic water-based paints on interior or exterior walls. It has an ergonomic handle that provides ease of use. You can easily use it on walls, between radiators, corners, doors and windows.