Features:
Sponge Rollers for Painting Description:
- Natural Sea Sponge Durable Material
- Ideal For Smaller Areas & Precision Work
- Brushing Uniform, Efficient, Durable, Smooth and Natural Effect
- Use with Acrylic Paints, Varnishes, and Adhesives.
- Can be used for Blending, Highlighting, Loose Painting, and Bold Stroke Techniques.
-Lightly load roller and working in sections, randomly roll product over the surface in all directions
-Use trowel to knock-down texture while still wet by gently pulling across the surface, holding the trowel at a very low angle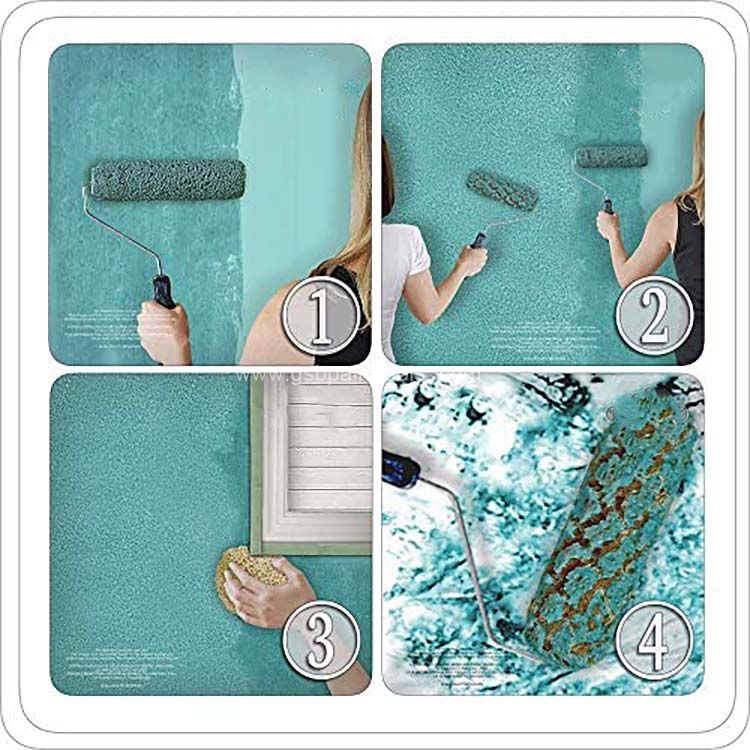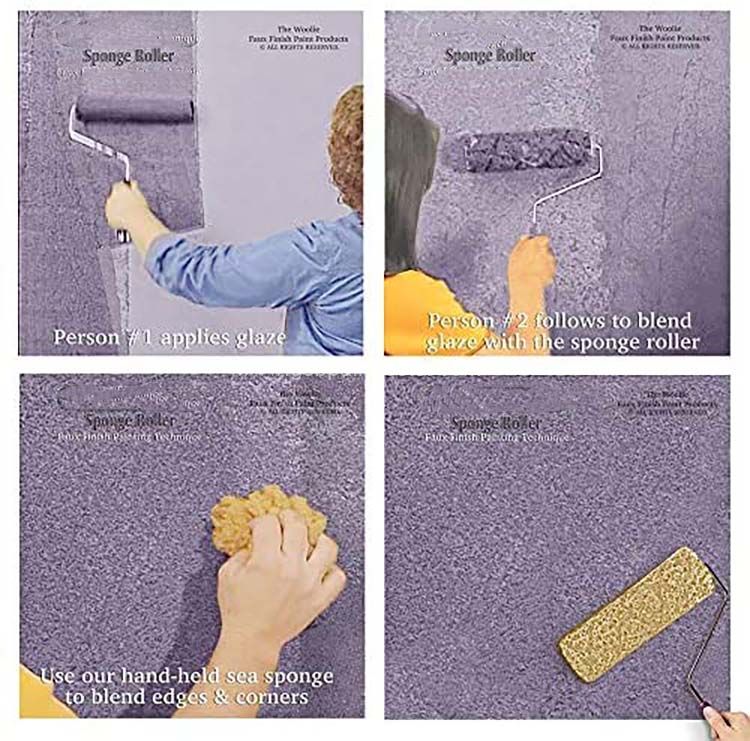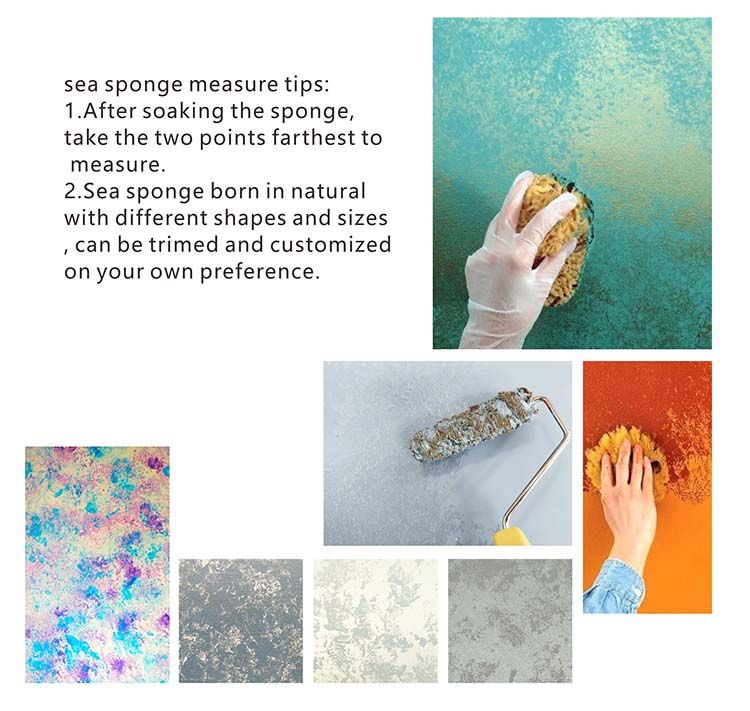 Question: Can it be used to apply sheetrock mud to a ceiling or wall to perform a knockdown texture process?
Answer: No. it is design to produce a mottled color variation when applying faux paint finishes. Knockdown textures a usually achieved by spattering drywall mud with a hopper gun followed by a wide drywall knife to even out (knockdown) the surface.
Question: Can this be cleaned or is it to be used only once?
Answer: Yes it can be cleaned.I use them loads of times.I soak them in water for a while and then gently wash under tap.
Question: Would this work well for staining concrete?
Answer: I'm not sure. Stain will behave a lot different then paint. Its a nice roller and may be worth a try.
Question: what paint frame does this sea sponge roller cover require?
Answer: This is a must product if you want to achieve texture in your project. The amount of texture you want to achieve will determine how much it will cover