Features:
Carbon Steel Notched Finishing Trowel With Round Teeth and Rubber handle
Product Name: Carbon Steel Notched Finishing Trowel
Product Model: GS-FS008
Product material: 50# carbon steel
Product size: 200*(72-95)*1.2mm
Applicable scope: waterproof construction + beautiful seam construction
Applicable Environment: Waterproof Construction + Beautiful Seam Construction
About the Finishing Trowel

High Quality
More than Hardened Steel. Made of premium carbon steel for high strength, mirror finish for rust-resistant corrosion-resistant and easy cleanup, strong and durable. Lightweight cement and concrete trowel reduce the hand fatigue when used for a long time.
Notched Design
Round notched trowels make it easy to apply only a specific amount of mortar. No matter how much mortar you pile onto the trowel, the notches apply it in nice. Also, the trowel creates spaces between the lines of mortar, you could get air pockets that prevent the tile from lying flat or adhering properly, will make your tile install work perfect.
Ergonomics Handle
Ergonomic handle makes them comfortable to use for less hand fatigue, and provide superior balance and strength while working. Strong aluminum mounting securely welding with blades for long lifespan.
Professional Grade
The K Brand masonry trowels are an excellent choice for tile install work - your best title install helper and make impossible possible. Bought this for a small tile job in your downstairs bathroom. You was very happy with how well built it was. Worked great and made for a quick job. Was very easy to clean when the job was done.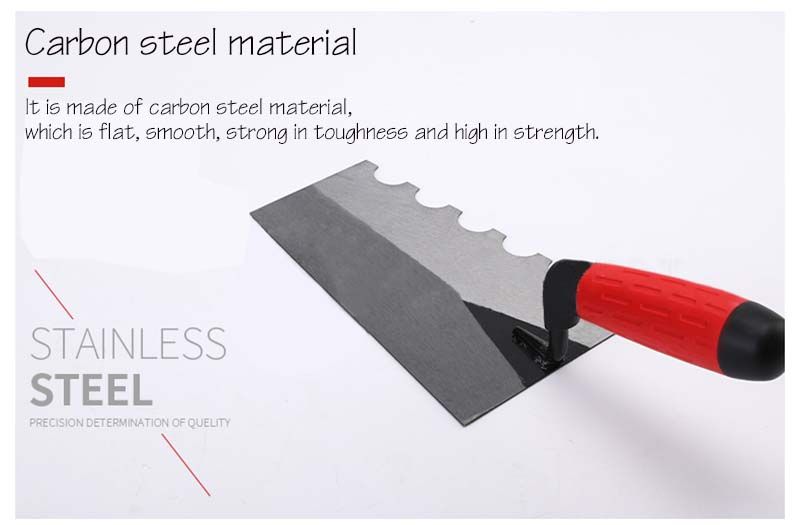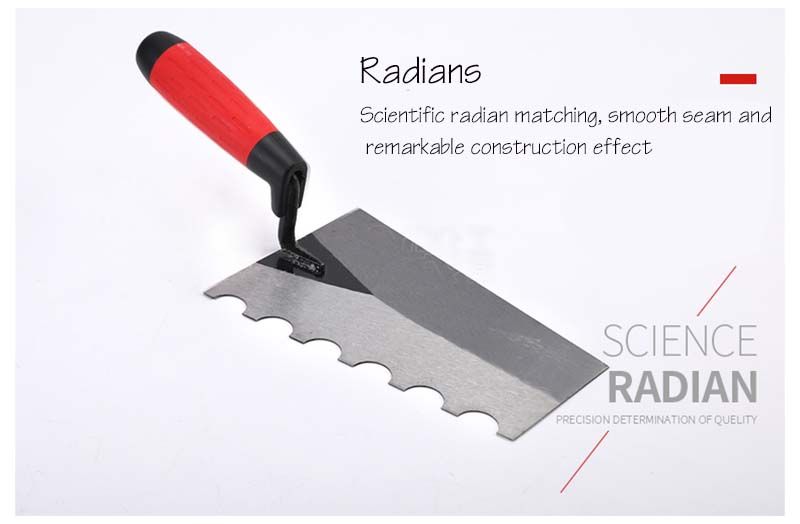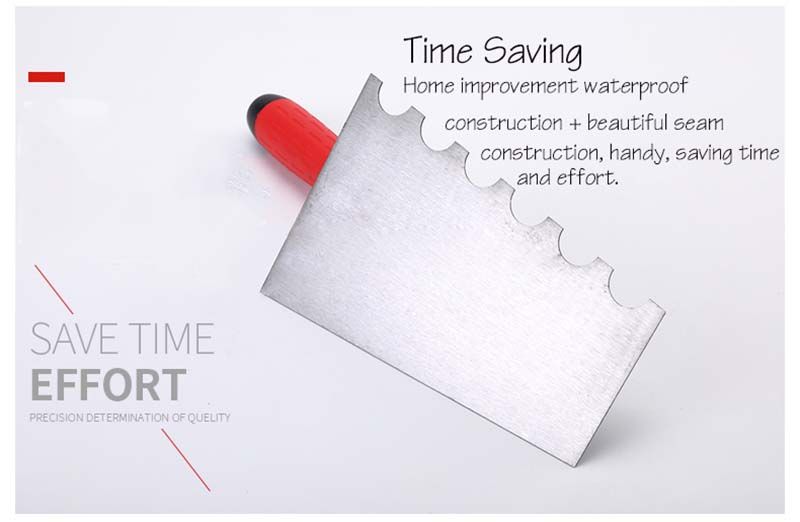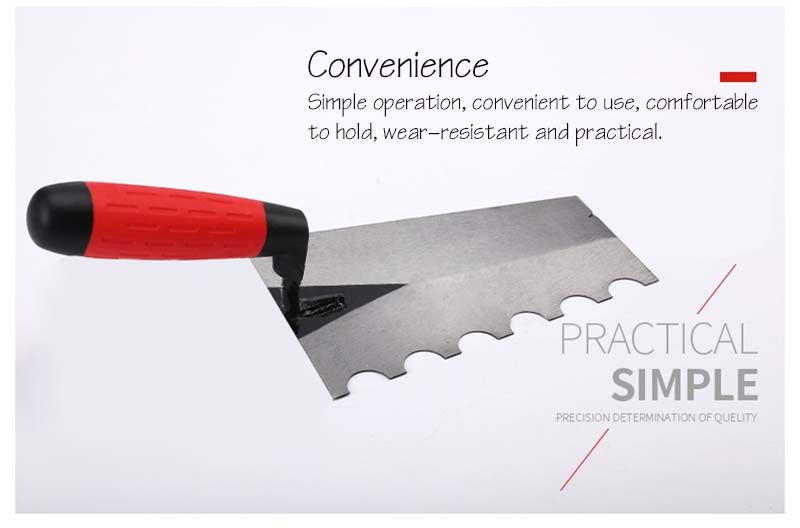 Thanks to our constant investment in innovative manufacturing technologies and state-of-the-art warehouses, we have increased production efficiency and improved delivery standards. Our production process includes design, injection of plastic elements, cutting and bending of metal parts, welding, coating, and assembly of the final pointed masonry trowels.
The carbon steel notched finishing trowel with round teeth and rubber handle is manufactured with a premium one piece drop forged blade providing the highest strength possible and maximum durability. Features a soft grip handle with finger guard ensuring comfortable, safe operation. balance and top performance results. Ideal for patch work and cleaning other tools.
Carbon Steel Notched Finishing Trowel With Round Teeth and Rubber handle - the ideal tool for spreading thinset or mastic when installing flooring or tile. The pro grade stainless steel (50# carbon steel) is durable and just the right flex for consistent spreading. This trowel is the standard 200*(72-95)*1.2mm size. The ergonomic rubber grip handle makes for more comfortable use.