Features:
Our round end finishing trowel can be used on hard, smooth, or dense surfaces. The blade is made of durable steel and it is attached with rivet and factory cross ground for a more comfortable feeling. Wooden handle adds more durability. Die cast aluminum mounting. Carbon steel blade is attached with rivet and factory cross ground for perfect feel.
Product Details:
1: Highest quality, stainless steel trowel with mirror polished blade, wood handle, and aluminum support;
2: Stainless steel blade with rounded corners to protect your finished plaster, it will not rust or discolor your plaster;
3: The shank provides a solid stiff deflection, making it easier to close down. Extra high strength of the joint between the blade and the shank for you to enjoy using this tool for many years.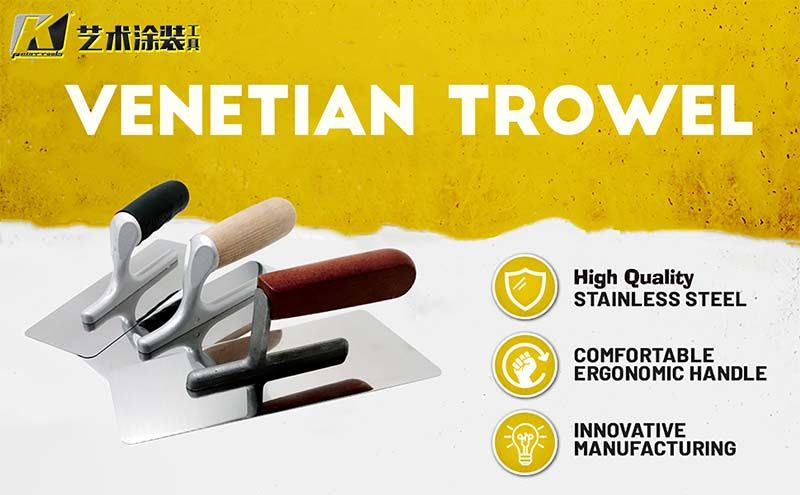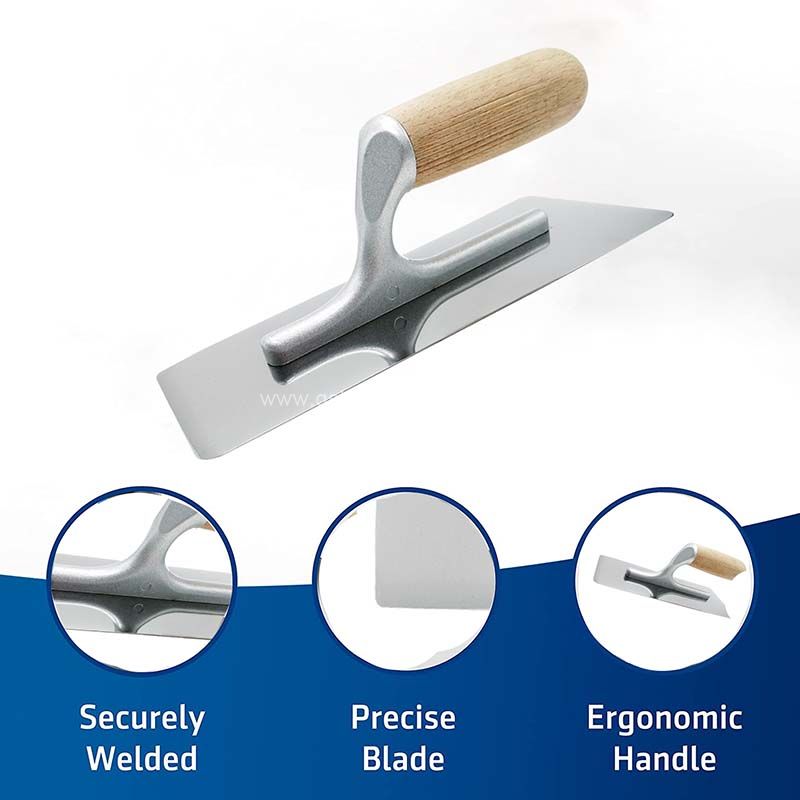 Let's take a look at the most important specialist tool needed for Marble plastering: Stainless steel Venetian Trowel
The trowel is the tool that makes the polished plaster "alive", it's needed for the application of all the coats and the burnishing; without it, creating stone or marble like finishes would be impossible.
What makes the Venetian plastering trowel suitable for marble plastering? The most important quality is the quality of the steel and the most important technical features are the rounded edges and corners. These attributes enable the creation of smooth, glossy or stone-like finishes without scratching the surface as an ordinary plastering trowel would. Some trowels have to be broken in but the highest quality China trowels like our trowel can be used straight away.
The extra-high strength of the blade and shank joint of this tool lets you use it for many years without itching or fatigue. You can use it for tough jobs, without worrying about the blade breaking or your hand slipping. This makes it great for builders and DIY enthusiasts, who can use it to build their projects and do home repairs without costly replacement parts.
One of the strongest joints we've ever made, the blade and shank of the trowel together form a unibody design that's extra durable, extra smooth, and extra fun to use. And because it's forged from one solid piece, it's G.SB Forever™.