Features:
Natural Wood Pulp Sponges Absorbent Cellulose Sponges Durabl Sponges
Product Name: Wood Pulp Sponge

Model Number: SB-MBG
Brand: G.SB / k Brand
Style: paint tools
Material: wood pulp sponge
Size 1:180*70*68mm
Size 2:129*80.25*50mm
Size 3:120*82.5*60mm
Usage/Application: wall painting /wood surface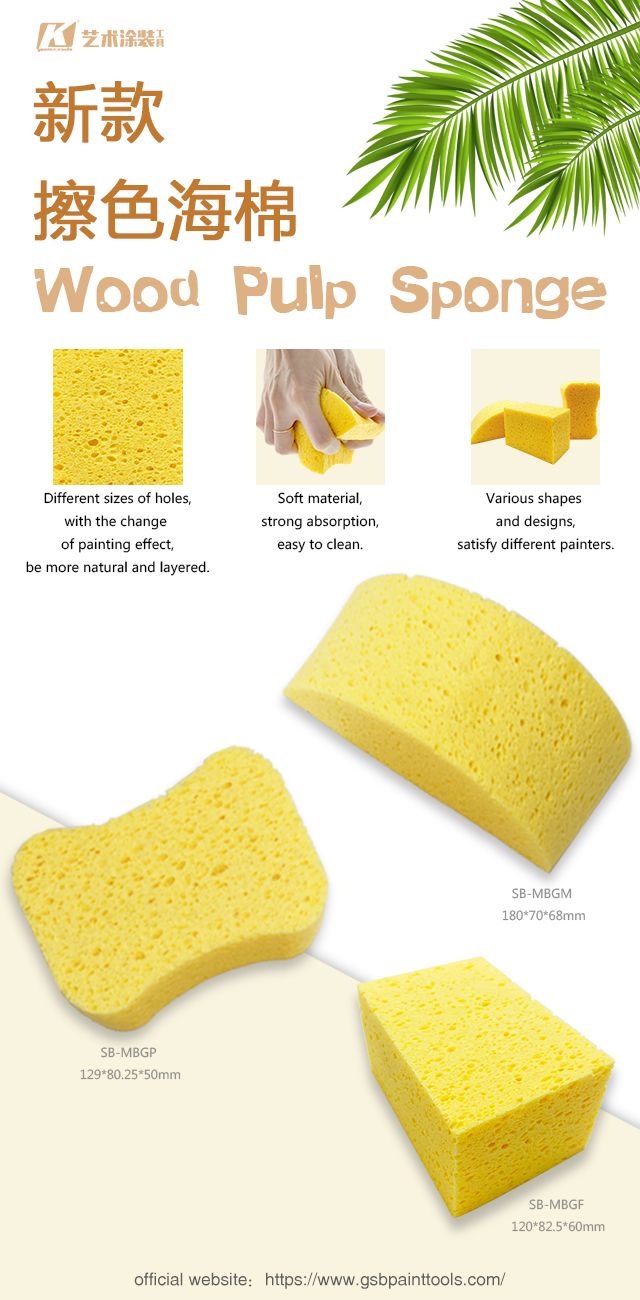 About It That:
Different sizes of holes, with the change of painting effect, be more natural and layered.

Soft material, trong absorption, easy to clean.

Various shapes and designs, satisfy different painters.
Compostable sponges, 100% plastic-free and made of natural renewable resources: cotton, wood pulp & flax. They do not emit micro-plastic pollution, unlike classic sponges. Highly absorbent, durable and reusable. Great for cleaning kitchens, bathrooms, painting and all around the house. Reusable and home compostable after use.
Description
1. Larger Size: The scrub sponge measures 180*70*68mm / 120*82.5*60mm, which has better function, and easy to hold without any inconvenience.
2. Efficient and Durable: The sponge is made of high-quality wood pulp, soft in texture and dense in strength. This makes them rich in foam and easy to wash kinds of kitchen utensils.
3. Plant-based: Made of plant materials, fast drying. This dishwashing sponge will not leave food inside, so it will not have the unpleasant smell of other kitchen sponges.
4. No Scratches: Dish sponge have a soft and unique material, so you can use them without scratching dishes, plates or cups. It can even be used on hard-to-scratch surfaces without leaving any marks such as window, non-stick pans and expensive glassware.