How to Find Painting Tools Manufacturers in China?
The Unique Strengths of Paint tools Manufacturers in China



Many importers who are purchasing products from China want to find real Manufacturers, not any middlemen or trading companies, though this is not an easy task.

The topic "how to find a factory in China" is discussed frequently in many Facebook/LinkedIn/Reddit groups and trading forums or Quora related to "import from China". But unfortunately, most answers are useless, such as visit China in person, or search Gold Supplier on Alibaba. There is no solution that can really work after I searching all related topics on the Internet.
However, we found that there is no one thinking about "Why we are not able to find factories", which I think it'll make more sense than just asking "How to find factories". And only when you know the main reasons for failing, then you will figure out the best way to get the real manufacturers.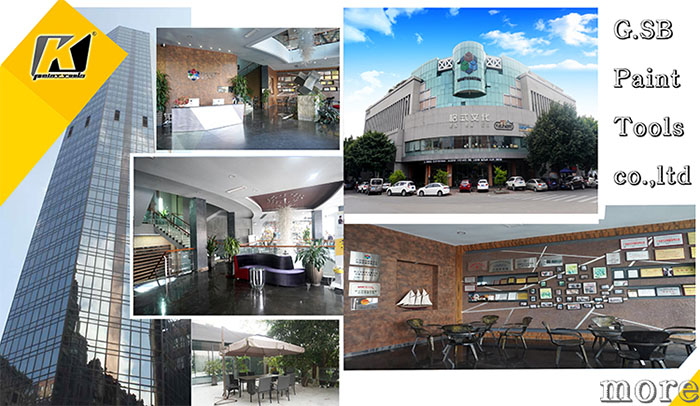 (GSB Office Building)

Get quality products from Chinese painting tools factory
What kind of products you are importing usually is the essential thing of whether you can search the real factory because you cannot find factory suppliers for every product? I think that is the main reason why foreign importers fail to find factories.
All foreign importers, no matter they can speak Chinese or not, are all sourcing suppliers on B2B platforms such as Alibaba or Global Sources or searching on Google. If a factory doesn't have any staff who knows English, then it's impossible for them to publish their product information on the English website. That is why there is no way for foreign importers to find them.
This is very common in China that no one can speak English in a small-scale factory, and most staff are doing work related to products and production, and dealing with domestic trading companies. Because they think that it's expensive and not very easy to build an English sales team.
Even though some factories are Alibaba members and have published products there, it doesn't mean they certainly will be searched by foreign importers. Because there are many skills to be ranked on the first page of Alibaba searching result, such as keywords settings and pay for Per Click, which is similar to Google AdWords.
It's even more difficult to be searched on Google than on Alibaba for factories. Factories must have their own English website, and do SEO (Search Engine Optimization), and SEM (Search Engine Marketing) work such as marketing on Facebook or LinkedIn, to increase the probability of being searched.
It's universally acknowledged that most small factories are producing all kinds of copycat products and exporting every corner of the world. Once there's a hot-selling product in the market, maybe electronics or even a toothbrush, Chinese factories will start to copy it and sell cheap price. The interesting thing is, in a lot circumstances, importers don't know the product is a copycat.
It's usually quite difficult for imports to find real factories of this kind of product as involving patent or copyright issues. These small factories often work with domestic trading companies so that can export this kind of product to other countries. So that, most importers are buying from trading companies, rather than from real factories.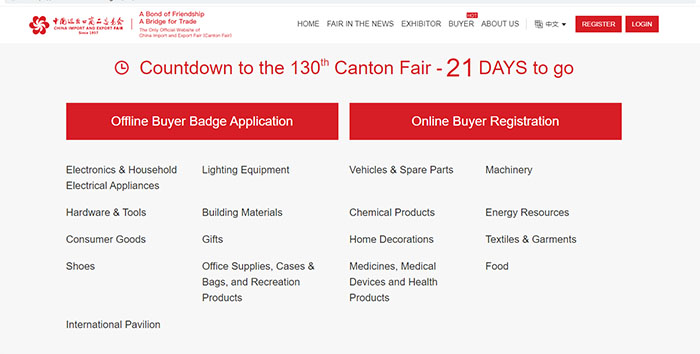 (Canton Fair)
Most importers want to bypass the middlemen or trading companies and purchase directly from factories, but not every importer can actually make it. In this case, you'd better find more suppliers (no matter middles or trading companies) and compare them to select the most suitable one. Or you can attend some fairs which are the best way to find factories, such as the Canton Fair, Global Sources Fair...etc.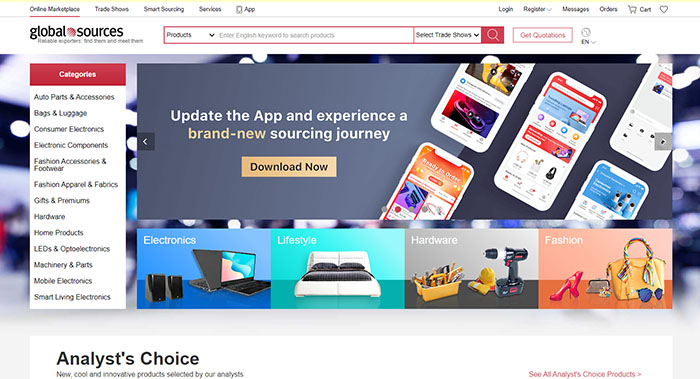 (Global Sources Fair)
I want to share my own ideas as a factory. Our factory is a paint industry and produces all kinds of painting tools, in China. First, some online platforms like as 1688.com or hc360.com, those platforms charge expensive annual fee. In addition, manufactories have to buy advertising service, otherwise, your product will be never shown in the top 10 when customers search keyword of products.
Most small factories hope can strike a balance between trading companies and my own factory. However, they always take profits as the first priority. They would like to choose the one which can offer cheaper price even though the quality is not good, because they can increase the middle price difference. So that, it's hard to find real suppliers in China.
For many painting tools business owners, importing painting tools from China can effectively improve the profit margin, but finding original and authentic paint tools manufacturers in China can be difficult sometimes. So, I write this guide to help you find reliable China paint tool manufacturers with practical Solutions and show you their unique strengths.
Chinese manufacturers are welcomed all over the world. As for the painting tools business, manufacturers in China have gained their own unique advantages after years of development. Before we get know how to find paint tools manufacturers in China, let's understand why exactly we should find them in the first place.
China is the biggest manufacturer and exporter of painting tools, there are tens of thousands of paint tools enterprises incorporated in China. China's manufacturing volume accounts for about 70% of that of the whole world, which literally makes it the world's manufacturing center.
With the biggest population on this planet, China has limitless labor resources. For that reason, the labor cost of the painting tools manufacturers in China is relatively low, which obviously lowers the average wholesale price of paint tools. Highly developed industrial chain and concentrated industry clusters.
Internet is a powerful being, given the right way of utilizing, you can find almost anything you want on it. That said, searching for paint tools manufacturers online doesn't mean anything like browsing irrelevant information aimlessly, you have to do it through the right platform and with a clear purpose.
The supporting logistics has greatly facilitated the development of the paint and painting tools industry in China. Paint tools manufacturers are well versed in the exporting processes of painting tools. With the support from domestic logistics providers and international freight forwarders, purchasing painting tools from China can be just a few clicks within your touch.
Alibaba.com is the largest B2B wholesale platform in the world, there are millions of suppliers in all product niches providing billions of different products to buyers all over the world.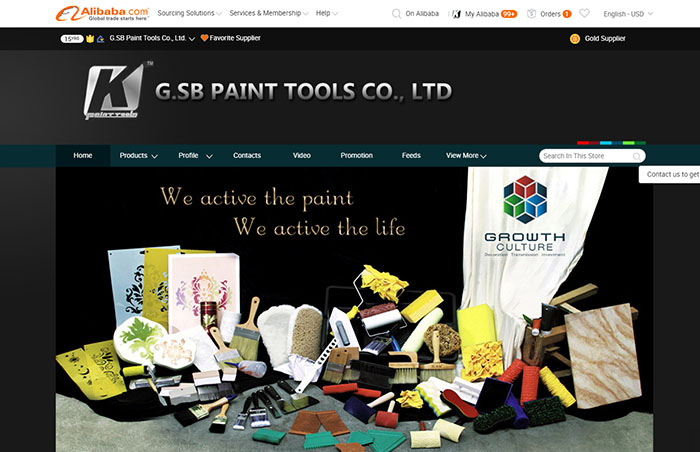 Although there are tons of suppliers on Alibaba, not all of them are original manufacturers or factories. You may easily get deceived by those online Chinese suppliers as they tell you that they are factories with the capability to produce whatever kind of paint tools you like. Well, the truth is, most of the suppliers you can directly contact without much extra effort are just trade companies instead of original paint tools manufacturers.
AliExpress.com is also operated by the Alibaba Group – same as Alibaba.com, and DHgate.com is one of the earliest established online marketplaces in China. These 2 websites feature both retail and small wholesale. If your order quantity is relatively small, you can try to place your order on these two sites.
One thing to be noted is that most of the painting tools suppliers on these 2 sites use international express or e-package as their main shipping method since the MOQ (minimal order quantity) is too small for sea freight.
For many new paint tools importers, processes like manufacturer searching, overseas shipping, and customs can be really troublesome and confusing. However, you can easily get rid of the painful bits by GSB (G.SB Paint Tools Co., Ltd.), which allows you to access incredibly painting tools manufacturer resources and get the most competitive wholesale prices.
We are a business with almost 20 years of experience. The company, without losing its identity, has adapted to the professionalism which the sector demands in order to be competent in the manufacture of decoration paint tools.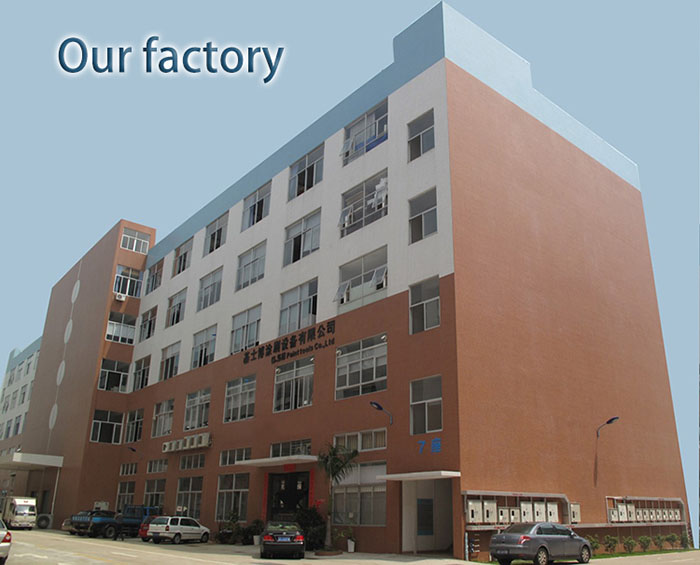 (GSB paint tools factory)
Starting from 2003, GSB has helped thousands of paint tools importers fulfill their business visions. Under the current special international trading circumstance, relying on GSB would be a very good option to run a hassle-free painting tools business. So that, If you have constant needs in purchasing paint tools in large quantities, then GSB might be one of the best options for you.
Most of paint tools manufacturers don't have a dedicated sales team, and their English level is not very good as well. So, this manufacture usually send their samples to trade companies, and the trade companies will upload all their products to their Alibaba store or independent websites. When customers place orders on those stores and websites, the trading company will place orders to the small paint tools companies.
Google is a good channel to find Chinese suppliers. In recent years. More and more Chinese factories and trading companies build their own websites on Google.
You can also search for Chinese suppliers on some social media, like Linkedin.com, Facebook, Quora…etc. Many Chinese Suppliers want to be widely noticed, so they often share their news, products, and services by these social platforms. You can reach out to them to learn more about their service and products, then, decide whether or not to cooperate with them.
Every business is unique and also has individual requirements. Therefore, the suppliers that your business needs are also different due to your unique business models and scales of each period. Obviously, the way to find suppliers will also vary.
So many suppliers for you to choose from, you must be confused about how to identify the supplier as a reliable partner to cooperate with. A good supplier is a vital element for a successful business. Let me tell you some important factors you shouldn't ignore.
As it is easy for suppliers to register in a company in China if a supplier focuses on the same product category for a relatively long time such as 3 years +, their business would be stable to a large extent.
Check which countries the supplier has ever exported to. For example, when you want to sell the products in America, and you find a supplier that can provide you competitive price. But you learn that their main customer group focuses on the developing countries, which is evidently not a good choice for you.
Whether the supplier has relevant product certificates is also an important factor. Especially for some specific products. Many customs will have strict requirements for importing these products.
Although the price is a key aspect you should consider when you select suppliers, you may be risky of buying bad quality products. Perhaps the production quality is not as good as others such as thinner material, smaller actual product size.
All suppliers promise to say the product quality would be good, you can't just take their words. You should ask for a sample in hand to assess if they can produce products according to your requirements, or if their existing goods are exactly what you want.
If you have repeated your requirements over and over, but your supplier still didn't make products as you requested. You have to spend huge efforts to argue with them to reproduce the product or refund the money. Especially when you meet Chinese suppliers who are not fluent in English. That will drive you even more crazy.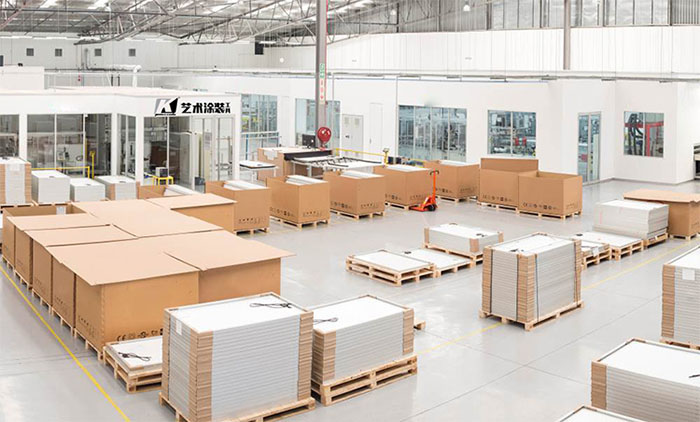 (GSB Warehouse)
Good communication should have two features:
1.Always understand what you need
2.Professional enough in his industry
Final Words
If you think this guide to finding China painting tools manufacturers is helpful, feel free to share it with others. And leave a comment below about anything you want to ask or say about this article. If you need help in sourcing and importing paint tools from China, or you are interested in some particular products, please feel free to CONTACT US.
Our philosophy on paint tools: Every tool you use on the job — even the smallest one-time-use tool — matters, especially in professional and industrial settings. From paint brush to pattern-rollers, HVLP spray guns to hand tools, each item brings its own set of problems when corners are cut in quality.
You can trust our years of expertise to ensure that you have the best selection of the finest paint tools for any range of project, which is a very good supply. We don't think any detail is too small when it comes to functional, seamless tool design and craftsmanship.
Our products include: Putty knives; scrapers; spreaders; sponges and scrub pads; knives, blades, and shavers; ladders and climbing equipment; wall-covering tools; concrete, masonry, and tile tools; drywall tools and accessories; toolbox...etc.
The company has specialized in the production of paint tools since 2003. Despite the necessary development, with the continuous acquisition of new technological machinery, the company has never wanted to abandon the craftsmanship of its products, inserting it within the various processing stages careful manual controls, essential to be able to offer your clinic excellent quality items.
Moreover, the flexibility of the production makes the Factory able to satisfy each kind of demands: from an economic product for the DIY to a quality one for the professional and to a technical one for the industry. Our aim is to Produce high quality equipment using the best raw material and the most innovative technologies in order to guarantee an excellent job.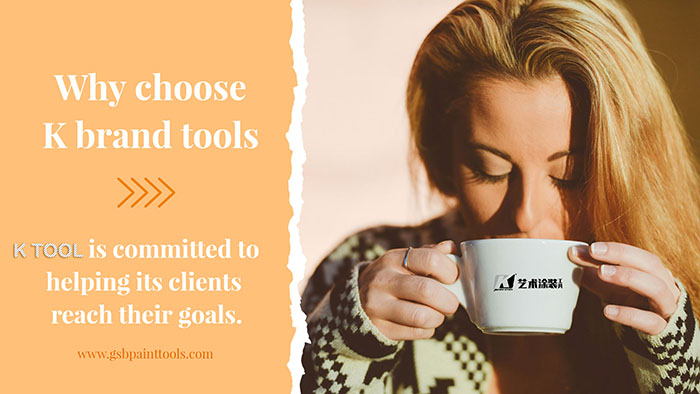 Need help picking a product? Give us an email or phone call, or WhatsApp number. Have a large order? Take advantage of our built-in volume pricing. Our team is driven to be your trusted supplier.
Keeping our commitments, doing what is right, and providing exceptional service are what motivates our team, and serves as our steadfast promise to our customers and partners.