Ideal microcement for floors and walls
Microcement, also known as "microconcrete" or "liquid tiles", is an extraordinary and versatile type of coating that is now also being used in the private sector. Microcement is a mineral filler that consists of Portland cement, a very fine sand component, a polymer component, additives and color pigments.
Microcement floors and walls can not only be designed and individually colored according to your wishes, they are not only ideal for every room due to their robustness and durability, but also their dirt-repellent, waterproof and abrasion-resistant properties and easy cleaning and are also particularly suitable for allergy sufferers and pet owners.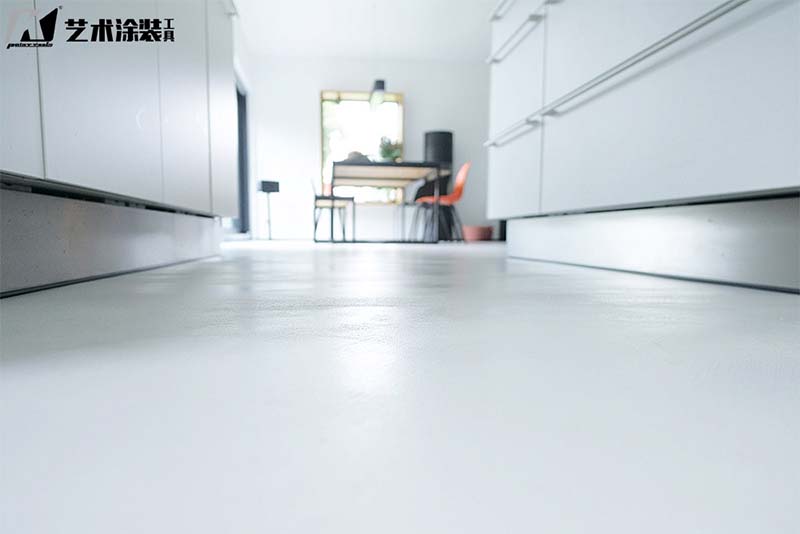 Microcement Floors
Microcement is a popular choice, especially for floors, as the extremely hard surface is extremely robust and resistant to water, dirt, damage (e.g. from furniture), pets and much more. Even if damage occurs, it is very easy to repair: just sand, fill, prime and seal, done!
In addition, no dirt can adhere to the fine microcement structure, in contrast to tiles, where dirt often collects in the joints. This allows them to be cleaned with a simple wipe. Here, too, the design can be individually designed, by adding color pigments all colors are possible. Even underfloor heating can be easily installed with a microcement floor.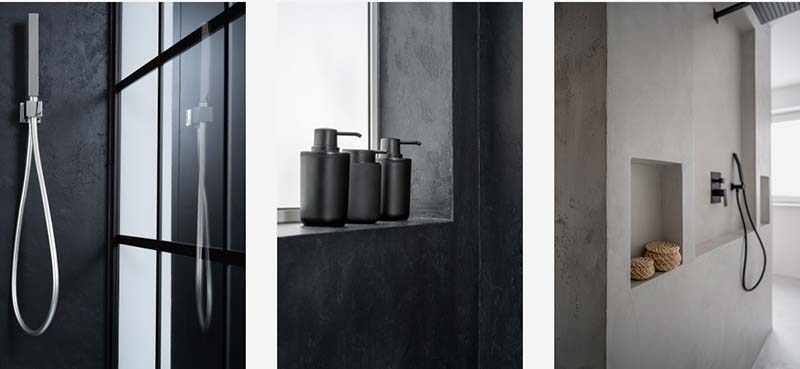 Microcement Walls
When it comes to designing your walls with microcement, the design options are limitless. Thanks to their special design, walls made of microcement give every room an individual touch and are significantly more durable than wallpaper made of paper or fleece, which quickly gets dirty and scratches easily. Microcement is immune to any kind of moisture, dirt or damage.
Your walls will remain exactly as you designed them for years, so you can enjoy your design for a long time. Should you decide to change the design of your walls in the future, that is not a problem. The surface is then simply sanded down and reapplied in the desired design.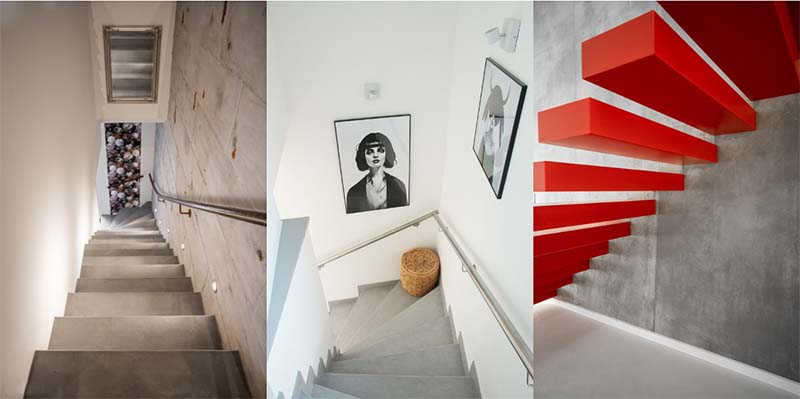 Microcement Stairs
Your stairs can also be designed with microcement in a concrete look and, in contrast to stairs made of wood, are the ideal material for stairs due to their resilience, durability and easy cleaning and can also be designed in any color. Especially bright stairs, for example in white or beige, are currently in trend and radiate a warm and cozy atmosphere.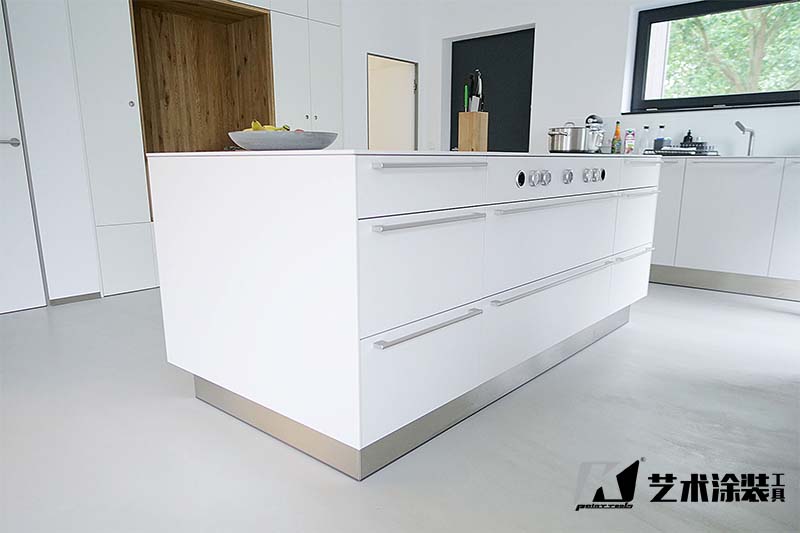 Microcement in the Kitchen
In general, the thin layer of microcement (only 2-3 mm) allows you to flexibly design room transitions on floors, walls and stairs of any kind in any room, especially in the bathroom/spa and kitchen, where otherwise boring tiles would take the place Decorate floors and walls.
In the kitchen, the kitchen unit itself, but also the kitchen sheets and the kitchen island, can be coated with microcement. Even without using whole concrete blocks, you can use any material for the core and structure of your kitchen and still create a natural concrete look as if it were one piece.
In addition, microcement coatings are particularly suitable for the kitchen due to their easy cleaning and high heat resistance, since cooking can cause bacteria and moisture to collect on the surfaces, for example through steam and splashing fat.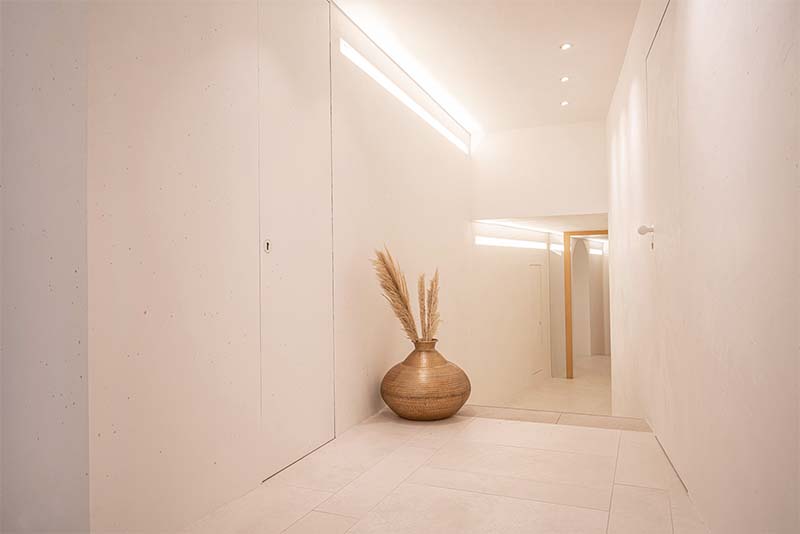 Microcement for Bath, Spa and Sauna
Your walls, floors and ceilings are exposed to high levels of moisture, especially in the bathroom, spa or sauna. This moisture can settle and run down walls and ceilings and penetrate plasterboard and plaster surfaces, keeping those surfaces moist. With conventional tiles, there is also a risk of moisture damage due to leaky joints and incorrect tiling.
Microcement offers an attractive alternative to conventional tiles and latex paints, as the application surface is closed throughout and thus offers reliable protection against moisture on ceilings and walls. In addition, the flexibility of the microcement avoids the risk of stress cracks, which occur particularly with temperature fluctuations, such as when showering or in the sauna.