Features:
About It That:
NO MORE BLACK STREAKS: new type of steel that ideal for applying and polishing white and light colored materials without over-burnishing or causing unsightly dark marks on the finish.
INNOVATIVE MATERIALS TO MEET YOUR NEEDS: Customers have asked for a trowel that solves this common but frustrating problem and and this new type of steel subjects materials to very low friction, which means it causes minimal damage to the finish, even when significant pressure is applied.
CREATE SEAMLESS WHITE WALLS: Architects and interior design professionals are calling for uniform or "monolithic" walls that compliment rather than compete with other design elements. Use this innovative tool to apply white plasters that have little to know "movement".
YOUR GO-TO FOR MICROCEMENTS, RESINS, AND POLISHING WHITE VENETIAN: You don't have to worry because some of the trickiest materials to apply can now be applied with greater ease. This tool is much more forgiving than conventional steel trowels so you don't have to worry about over-polishing.
Product description
Stainless Steel Trapezoid Trowel StIff Blade Rubber Handle for Venetian Plaster Application represents an important goal in the development of new products, designed according to the real needs of users. The need to avoid black streaks on applied materials, especially in light or white colors, at the time of polishing, led to the search for a new type of steel that the K brand has obtained in exclusive use.
When to Burnish
The ideal time to burnish is soon after the third coat of Venetian plaster has been applied. It should have lost it's tack but hasn't completely set. It should be starting to lighten in color but not completely lightened in color yet. It will also feel somewhat cold to the touch which tells you that there is still moisture that hasn't yet cured. Learning to look for these details is what separates the faux finishing masters so take pride in your work!
Preparation
For the highest quality results, produce a couple mock-up sample boards on solid prepared pieces of MDF or drywall before starting work on your final project. Make sure you are absolutely satisfied with your results from these samples before continuing to the next step in your project.
Don't forget to check with the manufacturer of your plaster for their specific application instructions as methods and drying times may vary between different brands. You'll want to download and read their technical data sheet (TDS) to become proficient with each material.
Trowel Care
For best results every time, clean your trowel between use and check that your blade is free from scratches that may have occurred during a previous application. Some professionals choose to reserve one trowel for polishing and use a different one for the application in order to keep their trowel in perfect condition. If necessary, it may be possible to repair or refresh used blades by polishing up to it's original ultra-smooth condition so that you may continue to get many years of use.
IMPROVED GRIP AND DESIGN, FOR EASIER HANDLING: We know your clients care about the details and so do we. Highest quality, stainless steel, mirror-polished trapezoid trowel. Ideal for polishing and final closing, to achieve the perfect finish every time. Designed with polished mirror flexible blades and anti-scratch rounded corners. Special isosceles shape for easier corner work.
This Trapezoid polishing trowels is produced with mirror finish 0.6mm stainless steel blade, it is used for burnishing and trowelling up and for the application of marble grain polished plasters. Trowels for Italian type plasters tend to be smaller than standard plastering trowels for the final application, polishing and burnishing of polished plasters, lime based and stucco plasters
There is variety of Italian style Venetian plasters, from fine to marbled, and more textured stucco finishes; Micro cements are hard wearing decorative finishes available in various colours and can be finished with a polished, matt or lightly textured finish. They are normally applied at about 2mm thick.
Just like the artists of long ago, you will need the appropriate plastering tools to create the desired look and finish you want. We carry several different Venetian Plaster trowels, spatulas, rollers, and texturing plaster tools to help you create virtually any desired wall finish.
Ideal for finishing and corners
Ultra-lightweight aluminum mounting made from a robust alloy for ultra-high stability and easy handling with high quality blades made from stainless spring steel. High-strength bond between both blades thanks to a special tape that withstands both solvents and extreme temperatures 0.3mm Thickness.
The revolution in ergonomics for the master stucco artist. Worked with noble materials, its shape will allow you to access difficult corners and corners as well as facilitating fluid movements. Indispensable for the professional plasterer who wants to try the latest. Model made for right-handers.
Allows to work corners
Its shape allows reaching corners comfortably.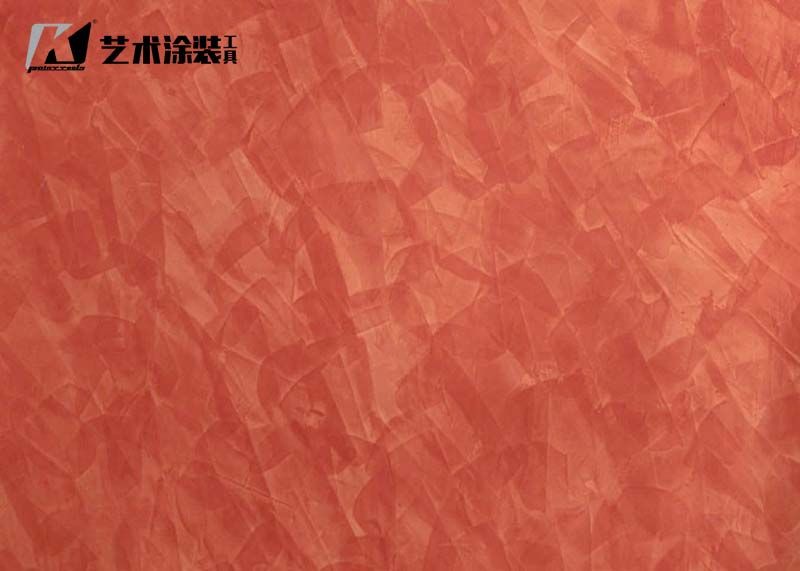 Quality finishing
Its 0.6mm thick high-quality Stainless Steel allows a fine finish with all its edges. Touch comfort thanks to its polypropylene and elastomer handle.
How to choose the best trowel for high decoration?
We teach you to assess what you should look for to choose the right trowel for your effect. Without the right trowel it is impossible for your work to shine, not all trowels are for stucco.
We must differentiate between masonry or construction trowels and high decoration or finishing trowels. The difference is found in the degree of performance that these must have to obtain the perfect results that we need. The tool, especially in high decoration, must be perfect, since any imperfection will show up in the gloss or engraving. Here we give you some keys.
What shape should our stucco trowel have?
New Trapezoidal: it is the latest trend worldwide. It makes movement comfortable and its tips allow you to reach corners more easily.
Classic: It is the classic shape, comfortable because it accompanies the movement when we work with both hands and in all directions. Rectangular: Simpler and cheaper formula.
What degree of finish on your sheet should a professional stucco trowel have?
Beveled: The blade must be perfectly sharp in its contour, in this way we will achieve mirror-like effects.
Rounded: The tips must be rounded to prevent the edge from damaging the wall inadvertently.
Mirror polished: although it is a simply aesthetic detail, a precision tool such as high decoration trowels must be mirror polished and you can see yourself reflected in them.
Serrated: Especially recommended for dosing or for making old wood-like effects.
Tips trimmed to use: As in those of micro finishes, the tips can be trimmed to facilitate the dynamics of the movement when we work.