2022 The catalog of paint tools
2022 The catalog of K brand paint tools
A comprehensive, illustrated catalog with the full spectrum of paint tools supplies, include:
Paint Brushes
Paint Rollers
HVLP Sprayer Gun
For Decorating paint
For Floor Paint
For Plaster & Putty
For Emulison Paint
For Wood Paint
...And Much More
ISSUU
https://issuu.com/gsbpainttools/docs/2022_
SlideShare
https://www.slideshare.net/ssuserb791d1/2022-the-catalog-of-k-brand-paint-tools
AnyFlip
https://anyflip.com/wglsn/taoc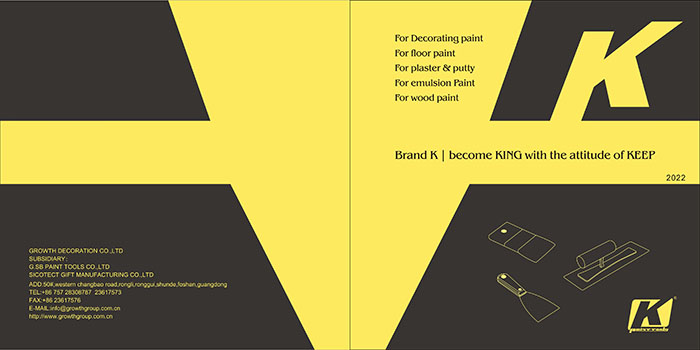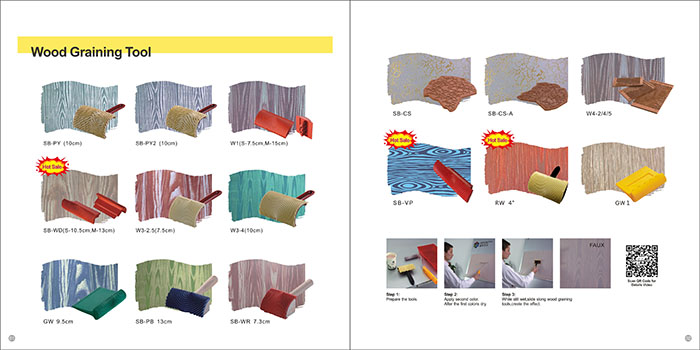 Superior quality brushes, with top-grade brush components, including solid-round-tapered filaments, rust-resistant steel ferrules and sealed wood handles. Superior capacity, coverage and finish quality. Exclusive PPG blend of natural nylon, buff and sable polyester provides;high‑capacity and even coverage with all paints and stains, especially acrylics; and latex. Durable and wear-resistant blend maintains stiffness in all temperatures,and delivers sharp cut-in ability. Stainless steel ferrule, birch hardwood handle.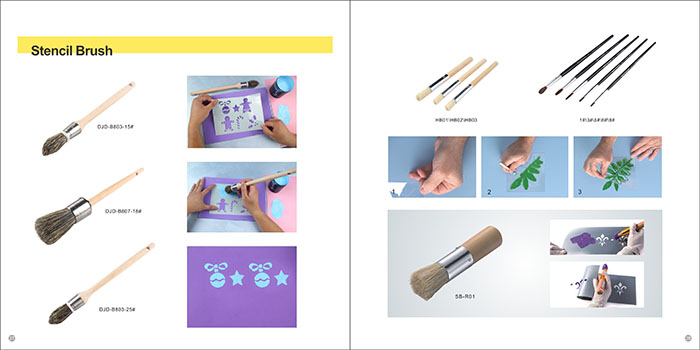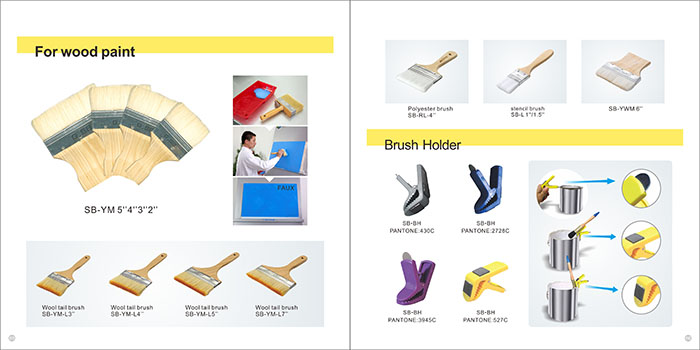 Blend of nylon and polyester provides excellent paint coverage with all paints. Water‑resistant blend maintains stiffness in all temperatures and delivers sharp cut-in ability. Uniquely handcrafted with a dinstinctive semi-oval design and special technology blended polyester and nylyn filaments that pickup, hold and release more paint. High-temperature-resistant to maintain a finer tip and firmness. Oval stainless steel ferrule with epoxy bonding that secures the brush filaments. Easy to clean. Recommended for both oil & latex paints and stains.
Natural white China bristle provides high-capacity and the smoothest finish. Fine flagged tips virtually eliminate brushmarks. Recommended for use with oil-based paints, oil stains. Versatile brushes, provide extra-value without sacrificing good performance. Engineered for use with PPG Coatings in commercial, industrial and residential applications. 100% Natural bristle. Manufactured with lacquer wood handles and plated steel ferrules for longer durability. Ideal for use with oil based paints, primers, stains & clear finishes. 100% solid-round-tapered synthetic filament. Hand-formed chisel. Unlacquered wood handle. Stainless steel ferrule. Excellent for use with oil and latex paint especially heavy-bodied waterbornes, acrylics and alkyd-modified latex coatings and primers.
Selection of Roller covers offering superior capacity, coverage and finish quality for excellent performance. Thick polypropylene core resists water, solvents and cracks. Variety of covers available for any type of job. Fabric, blend of 50% lambswool and 50% polyester for 100% performance in flat to satin paints or stains. Wool provides maximum paint capacity and a smooth finish. Polyester reduces matting and adds resiliency. Shed-resistant, white woven fabric provides a virtually lint-free finish. Dense fibers reduce dripping for neater results. Polypropylene core resists water and solvents. Ideal for all paints, flat to gloss, and enamels. Polyamide yarn, high-capacity fabric for low spatter application with all flat, eggshell, and satin paints, stains, sizings. Easy loading, very durable.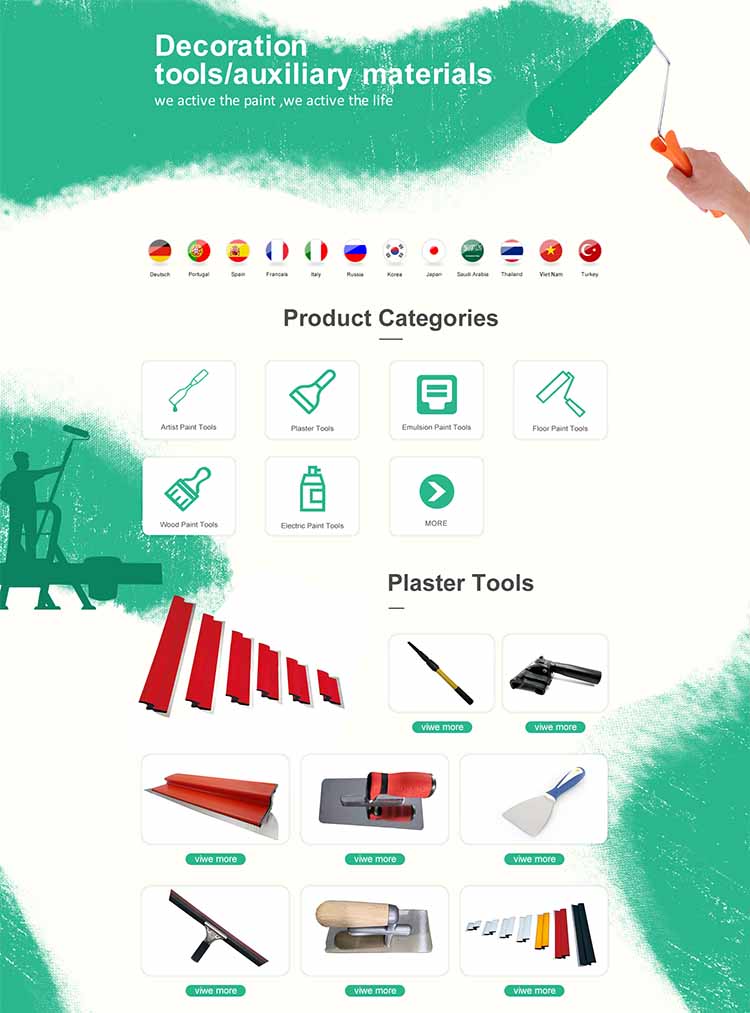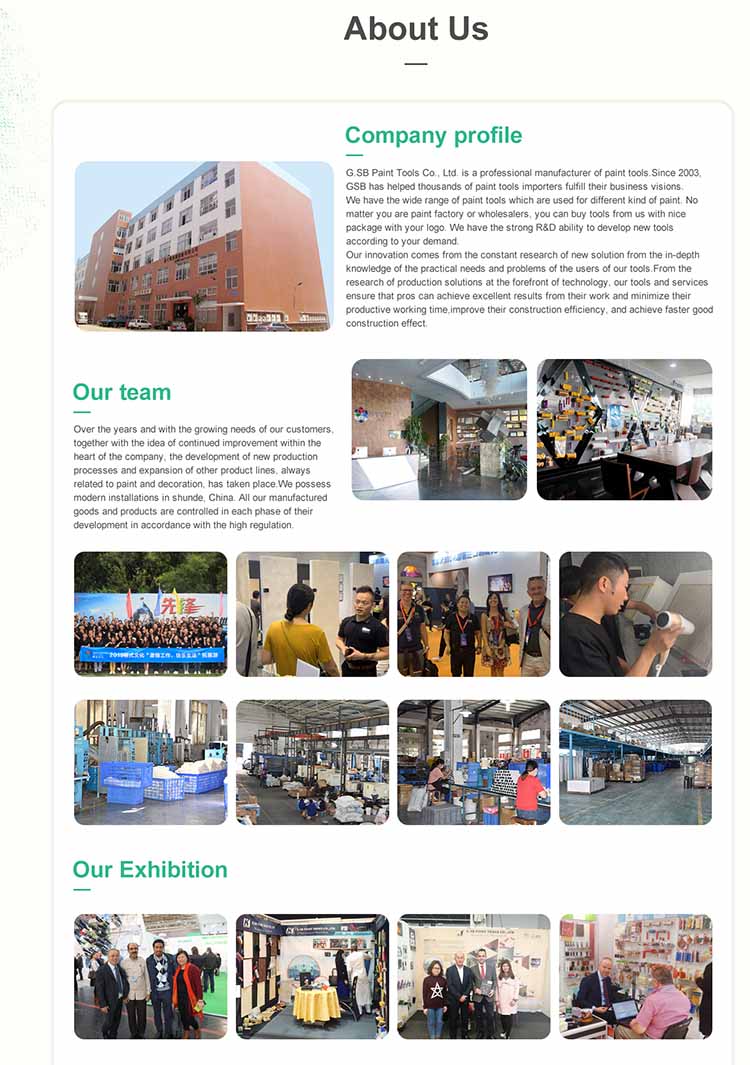 G.SB, founded in 2003, is committed to designing and manufacturing the highest quality paint application products. Focusing on consumer-driven innovation, G.SB strives to develop products that make painting easier, faster and fun. We offers a full product line of roller covers, brushes, paint trays, poles, frames, surface prep and edging tools. Today's G.SB is committed to re-energizing the innovation engine and launching a steady stream of new products specially designed with the do-it-yourself consumer in mind, products that make their painting projects easier, faster, and more fun. All the while, G.SB will embrace its key retailers' branding strategies in order to become better partners in the paint tools.