Tips to Import paint tools from Chinese Suppliers
Because Asian manufacturing prices are lower, a large number of paint tool makers from all over the world are active in China, and they prefer to visit the best Chinese tools distributors selling paint tools to buy low-cost inventory.
Buying paint tools from China at factory prices can help the company become more competitive and increase profit margins. However, whether you need to purchase paint tools' packaging, components, or raw materials, buying them from the best Chinese tools-distributors (It is best to choose the manufacturer) selling paint tools can be highly beneficial to your company.
Global Paint Tools and Accessories Market Outlook
The market is powered by the increasing adoption of eco-friendly painting tools. North America is the primary market for tools and accessories. The rising investment in the construction and infrastructure sectors in the United States and Canada are driving the market demand in North America.
Paint tools and accessories find their applications in construction, automotive, appliances, furniture and equipment. In the construction sector, it is widely used for commercial, residential, and industrial purposes. On the basis of the product, the market can be segmented into: Brushes/Rollers/Spray Guns/Scrapers/Others. The report looks into the regional markets of painting tools and accessories like North America, Latin America, Europe, the Middle East and Africa, and the Asia Pacific.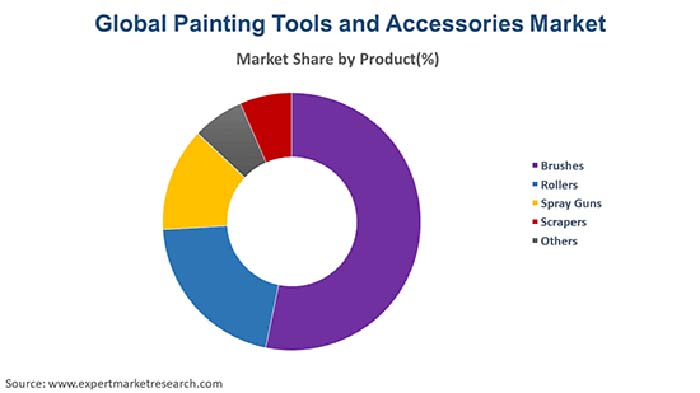 The rising focus on reducing environmental pollution is driving the global paint tools and accessories industry. The increasing construction projects in India and China has resulted in increased sales of painting tools and accessories, which is propelling the growth of the industry in the Asia Pacific region. North America is projected to lead the market during the forecast period due to the rising automotive and electronics industries in the United States.
Painting tools are becoming an important part of European DIY sector due to its large assortment of customization along with ease of replacement feature. Increasing construction of residential & commercial buildings in Europe is further stimulating product penetration.
In 2016, European Union reported around USD 1 trillion of residential and non-residential construction output, which accounted for 78% of total construction output within region. Mass migration from non-EU countries has increased need for better infrastructure across different European countries. In 2018, EU reported around 2 million people immigrated and 0.9 million people emigrated respectively, which resulted into increase in net immigration. Such trend will be driving need for construction activities across different part of Europe, which will further drive the market size by 2026.
Another key growth enabling factor will be growing product usage in automotive sector. Global automotive paints & coatings sector is expected to grow at approximately 8% by 2026. Growing consumer preference toward vehicle aesthetics will propel product demand in the sector. Europe observed considerable increase in vehicle production over past few years owing to rising penetration of electric vehicles in different countries. In 2018, car deployment in Europe were reported at around 1.24 million units, which is 45% more as compared to previous year. Such trends is expected to drive paint sales in Europe automotive sector, which will be driving painting tools demand by 2026.
Ongoing coronavirus pandemic is expected to decline sales volume of painting tools in Europe by approximately 10% in 2020. Spain and Italy have experienced major hit due to increasing number of cases in these countries. Further, lockdown announced by major government across the region have dropped non-essential business activities, which has resulted in decline of Europe market from 2019 to 2020. However, painting tools industry is expected to recover gradually post 2021, owing to reopening of manufacturing facilities along with increasing international trade.
Brushes are expected to hold more than 30% share in Europe market volume in 2019. Painting brush are most convenient option as compared to other products, when there is a need to paint corners of ceilings or walls of a building. Brushes can be made from both natural as well as synthetic sources. Brushes manufactured from natural bristles are majorly used with oil-based paints. Synthetic painting brushes including, nylon, engineered plastic, polyester, etc. are recommended to use with water-based paints.
Appliances-segment will witness 3.5% CAGR in Europe market over 2020 to 2026. Paints & coatings are extensively utilized on appliances owing to their key properties of corrosion resistance and longer shelf life. Growing consumer awareness towards high corrosion and heat resistance will further increase penetration of paints & coatings product in the segment. Such trends are expected to propel product demand in European appliances industry by the end of 2026.
Germany painting tools market is estimated to exceed USD 550 million by 2026, which can be majorly contributed to rising construction output of the country. Growth in industrial sector coupled with rising residential construction activities in Germany will stimulate market growth rate. The construction spending is influenced by declining fiscal tightening and low inflation rate. Further, the country has well established manufacturing base for vehicle production, which will attract investment from electric car producer in coming years. These factors will propel painting tools demand in Germany by the end of 2026. Therefore, the future prospects of global paint tools are still very good.
What is product sourcing?



Product sourcing is when products are bought from a third party and then resold. Find out how to improve product sourcing for your import/export business. Demand for just about every product imaginable. Retailers have been implementing something called product sourcing to fulfill that demand. Product sourcing has been used by retailers for a long time but what exactly does this process entail?
Product sourcing involves researching products to be sold for profit, buying them from a supplier, and then reselling them. It's important to do your research, calculate costs, and negotiate in order to find a product and supplier that meets your needs. Online product sourcing platforms are useful when searching for suppliers.
There's a good amount of information that you'll need to run your product sourcing company. Our guide below will give you some general information you will need to know to get your product sourcing company rolling. Global product sourcing might seem overwhelming but all it is are just a few simple steps. Most of those steps are nothing more than extensive research into products you want to source.
Product Sourcing Strategies



There are many strategies that you can use to source products. No one strategy is better than all the rest because they all come with their benefits and downfalls. It all comes down to which strategy fits you and your business the best.
The strategies you can use are:
1: Manufacturers and Wholesalers
2: Dropshipping
3: Trade Shows
4: Handmade Products
5: Manufacturers and Wholesalers
Manufacturers are great for large retail companies because manufacturers have large minimum order quantities or MOQs. This means that manufacturers have to produce a large amount of a certain product. For smaller retailers, manufacturers might not be the way to go. A smaller retailer will have a smaller clientele and will not be able to sell all of the items. Smaller retailers probably won't have the storage space either.
Wholesalers have the same pros and cons as a manufacturer. The difference between the two is that the wholesaler is a middleman. They act as a go between for a manufacturer and the retailer.
One great benefit of dropshipping is that this strategy doesn't require you to have to handle your inventory. The drop shipper will fulfill the customer order and ship it to them instead of you having to do it yourself, which it is much cheaper than going to a manufacturer and you won't be required to make bulk purchases.
The downside to this strategy is that you don't have much control over what the quality of the product will be. Competition is another downfall to this strategy because retailers will be sourcing the same products as you.
Trade shows are not as popular as they once were but are a great place to form relationships with customers through face-to-face interaction. Another benefit of trade shows is that any questions you have can be answered right away.
As we discussed, trends are important for knowing what product to source. Trade shows will have plenty of products that reflect current trends and even what will be trending in the future. Lastly, trade shows will have plenty of products for you to sample. Downside is that they can be time-consuming because you have to travel to where they are located to attend.
The last strategy that you can utilize is handmade products. This strategy works well if you already have the skills to make your one-of-a-kind product. Having your own original product means you won't have to worry about competing with other retailers. The interest in handmade items is slowly growing and making your products to source gives you full control over your own products. The only downside to this strategy is how long it takes to make these items and making sure that you have the resources to do so. You will also need to have plenty of space to put your products together.
The tips of Import tools from China



Industrial Chinese suppliers from all over the world provide a diverse selection of tools that might be suitable for your business. You may be able to find lower-cost supplies that give you a competitive edge or new supplies that enable you to sell a different paint tool.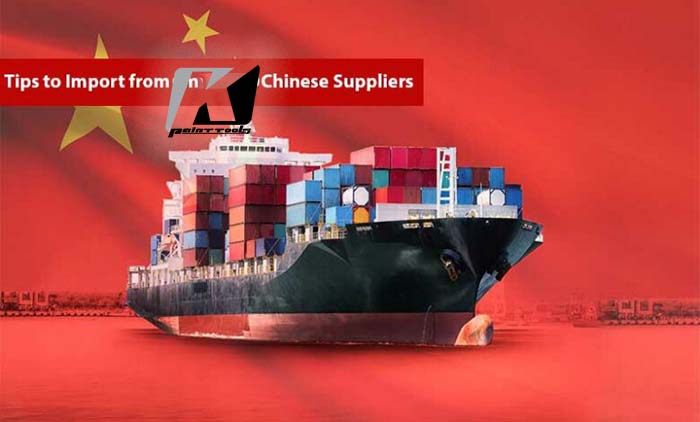 China is now the world's largest exporter and the world's second-largest importer. There are a few tips to consider when it comes to importing paint tools. This might include everything from long-distance cooperation with a variety of Industrial Chinese suppliers to international shipping and customs clearance. If you're considering importing paint tools from Industrial Chinese suppliers, have a look at our top 5 tips.

1: Plan Your Import Paint Tools Goals
Before you begin importing from industrial Chinese suppliers, it's good to have a clear idea of what you want to accomplish. You can be seeking cheaper Chinese suppliers of paint tools or import paint tools that aren't yet available in your area to offer to your customers. Buying and importing tools from industrial Chinese suppliers, on the other hand, should be part of your entire company's plan.
2: Find Reliable Industrial Chinese Suppliers
Check to see if the industrial Chinese suppliers are trustworthy and capable of meeting your quality requirements. You must determine the quality of tools and confirm that the tools you have purchased are acceptable. You should find out if the supplier works with any subcontractors during the tool-making process. You can easily import tools from China after you've found a paint tools supplier.
You must also consider the Chinese market's culture in order to develop a successful partnership with your suppliers. Chinese suppliers use Mandarin (China's official language) excessively. With approximately one billion speakers, Mandarin is the most commonly spoken language in the world. Making attempts to learn a few basic Mandarin words can make it much easier to establish mutual trust.
3: Negotiate the Deal
Understanding your own strengths, limitations and the goals of your tool manufacturer can help you negotiate the best price for paint tools with industrial Chinese suppliers. If you have a massive budget, you may, for example, promise to pay the supplier faster in return for a lower price.
The Chinese believe that prospective business partners should first establish a relationship and that business deals will follow if that connection is successful. Guanxi (pronounced gwan shee), which are social or economic relationships based on common interests, is the goal of establishing a close relationship.
4: Reduce the Risk of the Deal with a Clear Contract
It's critical to have a well-written contract with Chinese paint tools suppliers, a contract that outlines the payment and delivery terms you've agreed to. Using Incoterms (International Commercial Terms) that have been agreed upon worldwide between an importer and a supplier reduces the chances of service problems or misunderstandings. The contract should also include when and in what currency payment is due and the payment method.
5: Choose the Most Appropriate Transportation Method
You must select if you will handle logistics yourself or hire a freight forwarder when deciding how to import from Chinese paint tools suppliers. The transportation process can be accomplished by air or by water. If the importer has to move large volumes but isn't under any time limitations, shipping by water could be a suitable choice. On the other hand, shipping via air can be a better option if you need your tools delivered quickly and safely.
Know About Chinese Suppliers of Paint Tools
China paint tools manufacturing or China paint tools factory, or Chinese suppliers of paint tools are known for having low labor and manufacturing costs, higher production capacity, and great business expansion opportunities, so it's no surprise that people refer to it as the "world's factory."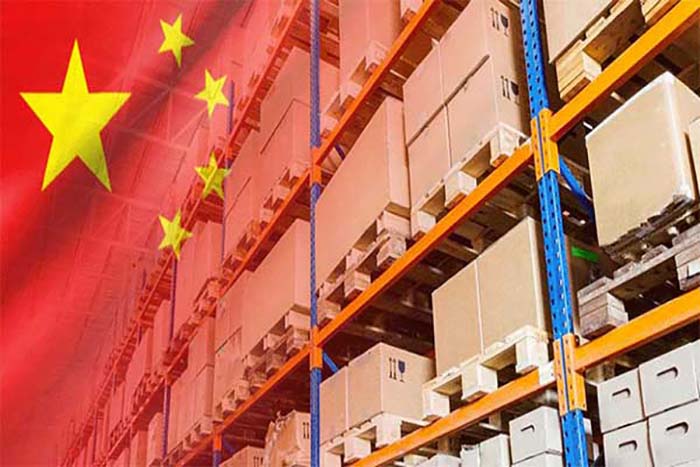 Chinese suppliers of paint tools export more manufactured tools than any other country, so it's no wonder that China is the market leader in the paint tools industry. The following are only a few examples of Chinese made tools:
Paint roller
Paint brush
Wood graining tools
Paint sprayer guns
Plastic trowels
There are several advantages and disadvantages to think about before beginning to source tools from China. Since having the right provider is critical to your company's future, you must make the best possible decision.
Several reasons why your tools can be made in China:



Lower production costs: The most major benefit of manufacturing your paint tools in China is that you can reduce production costs without lowering production volume. This ensures you can increase your profit margin and spend more money on other areas of your business.
Market expansion: One of the major advantages of manufacturing in China is the ease with which you can expand your business into new international markets. If your paint tools are made in China, there's a good possibility that people there will be interested in them.
High production in a short time: Chinese suppliers of paint tools are capable of producing huge orders of tools in a very short period of time. This is due to China's ability to afford low-cost labor and its large factories, which actively mass-produce different paint tools.
Several manufacturers to pick from: If you decide to have your products manufactured in the United States or Europe you cannot have much of choice in choosing your own manufacturer. You can pick and choose the manufacturer which is appropriate for your business in China because there are so many different industrial Chinese suppliers of tools manufacturing various types of tools.
Some of the most significant disadvantages:
Communication and language barriers: If you don't speak the Chinese language or you can't understand the culture, manufacturing in China can be extremely difficult. If you are unfamiliar with Chinese language, it is recommended that you hire a translator to make the process simpler. When dealing with Chinese people, keep in mind that their business culture differs significantly from that of the West.
Quality management: When working with Chinese suppliers of paint tools, creating and ensuring a high-quality product is extremely challenging. You don't travel to China too often, so you have no idea how good the products are. You might get an impression from the samples, but you won't know for sure until the final product is made and delivered.
High MOQ: Since China has so many factories that rely on mass production, they expect a high minimum order quantity (MOQ) when negotiating with foreign companies. If the company has been unable to accommodate this, you will need to negotiate with the suppliers or look for a new one of those Chinese suppliers of paint tools.
How to Find Chinese Suppliers of Paint Tools
Finding industrial Chinese suppliers of tools that suit their brand, deliver a fair price, and produce high-quality tools can be challenging for many businesses. It's a smart idea to know what product you want to be made, the materials you want to use, the price you want to sell it at, and how many you want made before you start looking for industrial Chinese suppliers of tools.
There are many ways to find industrial Chinese suppliers of tools, including:
1: Online Resources
Alibaba is a global business-to-business platform where companies can find and communicate with Chinese suppliers. While it is by far the most commonly used website for finding Chinese manufacturers, it has a reputation for having a large number of low-quality suppliers.
Another website that connects businesses to Chinese suppliers is Made in China. If your company is looking to import industrial tools and spare parts, Made in China is a good option because it offers inspection and reporting facilities.
While Global Sources is Alibaba's biggest rival, it lacks trade insurance. It does have a ranking system and ratings but read them carefully to ensure that you find a reputable online manufacturer.
2: Trade Shows
Attending China's most famous trade show, the Canton Import and Export Fair, is one of the best places to find industrial Chinese suppliers of tools. It is held twice a year in Guangzhou and is divided into three sections: the first is electronics, the second is home decoration and household products, and the third is clothes, accessories, textiles, and office supplies.
However, if you are unable to visit a trade show in China, Chinese suppliers attend trade shows in the United States. Trade shows provide an excellent way to visit prospective manufacturers in person, obtain information directly from them, and compare suppliers in person.
3: Trade Magazines
There are a variety of trade magazines and publications that can provide you with a list of possible Chinese vendors or distributors.
Chinese Manufacturing Regions
China is home to seven of the world's ten busiest ports, with the majority of industry centered in the country's major cities, economic zones, and trade hubs. Here are four of China's biggest manufacturing centers:
1: Shanghai
Shanghai, on China's central coast line, is one of the world's busiest ports. Tools, electronics, automobiles, networking devices, and steel are the major items made in this city
2: Guangzhou
Guangzhou is located near Hong Kong, and it is one of China's largest port cities, and its port is serving as the city's economic center. Guangzhou is known for producing a wide range of products, including car parts and fashion accessories.
3: Foshan
Foshan had a ¥0.8 trillion gross domestic product in 2015, raising its per capita GDP past $10,000 and now has more than 30 towns specialized in particular industries, including furniture, machinery, and beverages. Shunde District in particular has a high standard of living, with its 3,000 electronical appliance factories responsible for more than half of the world's air conditioners and refrigerators.
4: Shenzhen
Shenzhen is the world's electronics production center and home to the world's second-busiest port. The city's largest industrial sectors are computer and technology manufacturing, electronics, and telecommunications.
5: Ningbo
Because of its proximity to Shanghai and a port, Ningbo's manufacturing industry is rapidly expanding. Textiles and garments, electrical equipment, iron, steel, and biological medicine are all manufactured there.
2 Ways to Find & Verify Industrial Chinese Suppliers of Paint Tools
1. Use Search Engines or Chinese Paint Tools Supplier Directories
Check all of their policies (returns, damages, backorders) and make sure they have their contact information and physical address stated on their website while looking at Chinese wholesale websites.Search for "[company name] + scam," "[company name] + dishonest," and a few variants on Google or Bing. Other distributors and retailers that have had a bad experience with industrial Chinese suppliers of tools frequently try to leave a digital footprint about it.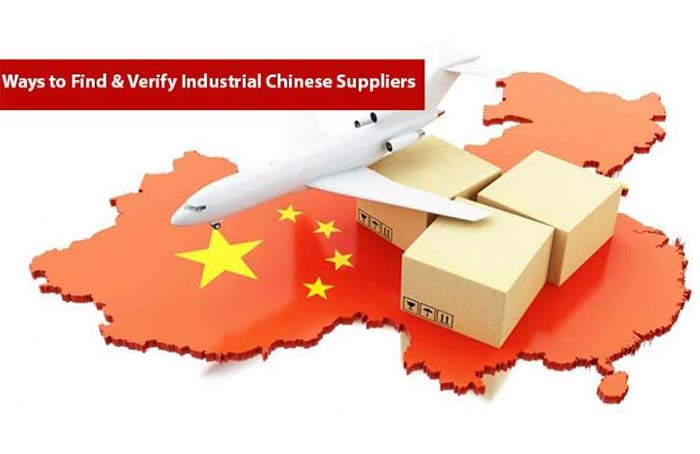 When you search for the Chinese suppliers' names on multiple B2B directories, such as Alibaba, Hong Kong Trade Development Council, Global Sources and many others, you'll see the profiles they built. These online platforms are good places to start looking through reviews, getting references, and asking questions but be wary of individuals who are just trying to promote themselves. Look for things like how long the industrial Chinese suppliers of tools have been in their business (it's best to work with someone who has been in the market for at least 2-3 years).
Furthermore, many B2B marketplaces, such as Alibaba's, frequently include verification services, which makes determining whether or not you can trust a particular provider a lot easier. Similarly, Global Sources examines important information about suppliers such as their start date, the number of employees in each department, factory ownership, sales volume, and brand names, among other things.
Also, you may find information such as whether a supplier has recently participated in trade exhibitions using a Google search, which is a great sign that you're working with reliable industrial Chinese suppliers of tools. Attending trade fairs and renting a booth may be viewed as an investment in acquiring new customers. Attending trade events regularly also indicates that the provider is serious about starting relationships with consumers.

2. Make a Contact for Industrial Chinese Suppliers of Tools
Most scammers do not give real registration information online in order to avoid being tracked by law enforcement officials. They may, for example, present a fictitious firm address, phone, and fax number, or persuade consumers to contact them only by mobile phone.
Contact the China supplier's landline and request the firm registration number and business license number. If a provider just has a cellphone number and not a landline, an alert should go on in your head. People in China can buy hundreds of mobile phone numbers without any restrictions or limitations. As a result, scammers nearly always use mobile phone numbers rather than landlines.
86 10 3374 5567 is an example of a standard Chinese landline. The country code for China is "86," the area code is "10" (or another two-digit number), and the phone number is eight digits long. Using the area code, you may perform a basic check on the location of the phone number.
Industrial Chinese suppliers of tools must register with the Chinese government to receive a special business registration number. It's too risky to keep doing business with a seller that can't supply you with a special company registration number. Visit their local administrative government website or contact their central Bureau of Industry Commerce to check the registration number.
Request reference letters from the supplier's bank to check their financial creditworthiness. To check on the supplier's track record for delivering high-quality products, ask for references from previous buyers and don't be afraid to contact them.
Similarly, if you know any other industrial Chinese suppliers of tools, reach out to them and ask for recommendations for any Chinese suppliers they've worked with.
Request a sample tool, even if you have to pay for it, whether you're purchasing power tools or hand tools. When you have a sample, you will inspect it for quality and make sure it's exactly what you want. Insist on wiring money to your future supplier's business bank account if you have to pay for the initial sample fee. If they can't give you the stuff, they're obviously not interested in doing business with you.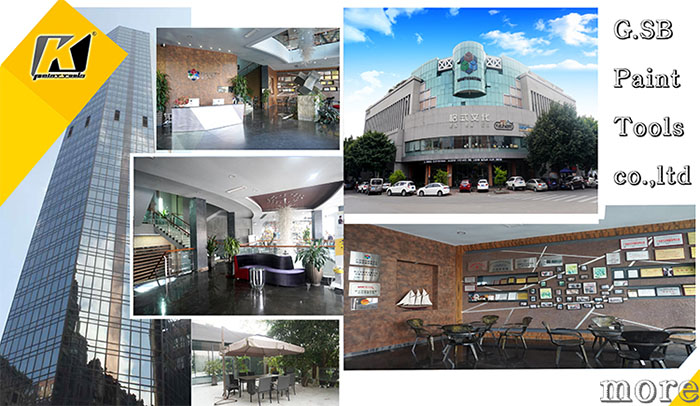 Due to low manufacturing costs and excessive workforce, importing from China is typically cost-effective. Import license is required for different types of businesses. Importing certain goods needs an import license from a federal agency. What is the best paint tools manufacturer and supplier in China? G.SB Paint Tools Co., Ltd. is one of the best tool manufacturers with high quality, reasonable price and satisfying after-sales service.
Many of the world's leading tool manufacturers have established tool manufacturing bases in China since 1985.So that, the popularity of Chinese paint tools brands is undeniable today, thanks to a well-developed manufacturing infrastructure, high-quality raw materials, advanced production techniques, technological innovations, patents, and intellectual property rights with significant autonomy.Paint sprayer guns, paint rollers and paint brush as well as Chinese paint tools and other tools are on board with international standards. When it comes to paint tools, the highest quality is the first thing that comes to mind. You don't want to be obliged to buy a new paint tool every few months.
Toolmakers can range in scale from a single craftsman in a factory to a global corporation with subsidiaries all over the world. Despite the presence of many Japanese tool manufacturers on the list, Chinese paint tool brands are rapidly gaining prominence worldwide.
A "one belt, one-way" strategy would speed up the transfer of technologies and goods from China to the rest of the world. Many Chinese paint tools brands are well-known for making high-quality goods, and there is a long list of them.So, if you're looking for the best hand tools, you should go at the long list of Chinese paint tools brands to find the right one. They have been able to keep pace with many leading tool brands across the world thanks to improved product quality and the advances of several emerging Chinese paint tools brands.
G.SB Paint Tools Co., Ltd. and other Chinese paint tool manufacturers are among them. Affordability of their goods' costs has been another important attribute for the compatibility of these paint tools, in addition to the durability considerations that these emerging companies have added to their products.
G.SB was formed in 2003 with a revolutionary approach to the manufacturing of paint tools. With many different paint tools available to consumers, G.SB now offers the world market's most diverse paint tool and technical equipment, paint spray guns...etc. We have developed business plans using new technology and comprehensive scientific analysis, resulting in the formation of an international and influential paint tools company that incorporates all of the basic and innovative ideas.
As one of the major Chinese paint tool brands and hardware makers, G.SB has a strong trading connection with its clients all over the world. For almost 20 years, they have been committed to supplying high-quality products at reasonable prices as well as specialized trading services to their customers.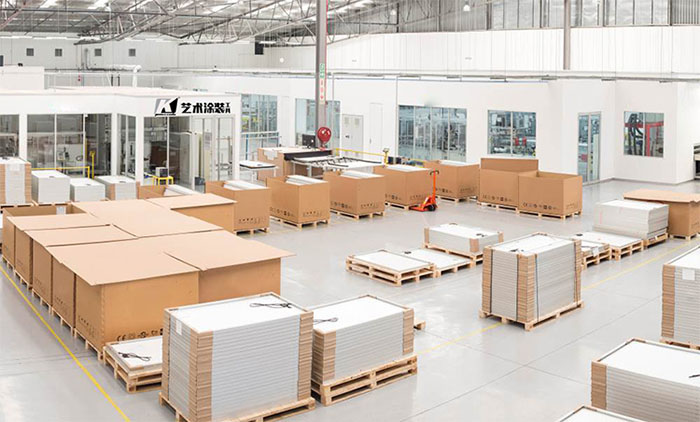 A highly skilled and dedicated crew runs their offices and manufacturing base, and they are specialized in a wide range of hand tools and hardware accessories. Due to the mentioned factors, I saw this brand qualified to be mentioned among the best Chinese paint tools distributors selling paint tools. Each year, around 3million paint tools are produced, split into ten series with around 100 types. These tools are exported all over the world. The honorable designations of "AAA grade credit company" and "contract and trustworthy enterprise" have been granted to the factory. If you take a look at Alibaba.com, you can find many G.SB-manufactured paint tools ready to export.
Both craftsmen and paint worker will benefit from G.SB's mix of good prices and high quality. G.SB paint tools have earned the firm its rightful position among all tool makers in many countries around the world, thanks to their superior accuracy and durability. This leading factor has been accomplished by the use of cutting-edge technologies, thorough scientific research, and careful consideration of both principled and innovative ideas.

When painting any wall, the first step is to have the right set of applicators suited for the job. Paint, when used with the best applicators, can do wonders. G.SB offer a diverse range of applicators designed to perform optimally with various kinds of paints while remaining within an affordable range. Whether you seek top-grade brushes, paint roller kits, or flux finishes, you can find a wide selection of applicators available at G.SB at highly competitive rates.
Commitment to Quality:
The ability to pick premium quality painting tools has always been a strong suit for our team, serving as the reason behind the high demand for our applicators. Our commitment to the quality of our products and a seamless painting experience has been – and always will be – at the heart of our success story. Every brush, roller, frame, extension, or any other product you purchase from us is selected with thought and care. Our professional team members have a keen eye for detail, having checked on the quality of products for almost 20 years now.
Each type of applicator, treated as an individually built tool, is designed, blended, and manufactured to provide maximum painting performance for the best possible results. Since we keep strict quality control checks, we ensure that our trusted partners not only use the finest raw materials but also implement the industry's best practices during each step of the formulation and production process.
Paint tools at an Affordable Price
Paints when used with the right kind applicators, can do wonders. G.SB offers wide variety of paint tools such as brushes, roller covers, frames, kits, extensions and trays from trusted brands. G.SB has managed to maintain the superior quality within low cost to suit its customers.
A great painting job starts with the right tools.G.SB carries a wide selection of application tools from trusted brands to suit all of your painting needs. While maintaining superior quality G.SB prides itself on our good prices. Whether you need faux finishes or paint roller kits, G.SB has it all.
G.SB offers a Wide Variety of Applicators
Brushes –Our brushes are available in a wide range of sizes and in both synthetic and natural fibers. Whether you are using acrylic latex paints or oil-based paints, we have the right type of brushes for all applications. Our paint roller covers are best for large surfaces when more area needs to be covered with minimal wastage of paint and less effort. We have roller covers available in a variety of naps or thicknesses for different texture or roughness of surfaces.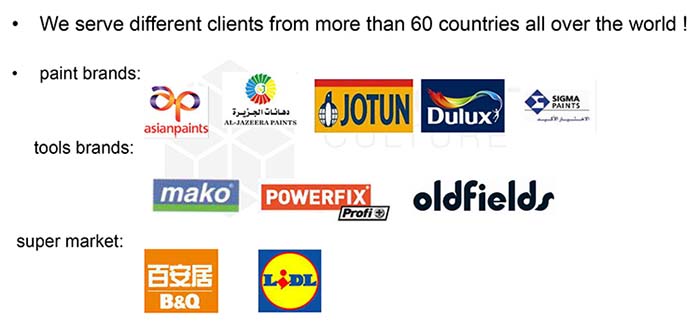 Frames –Our roller frames –gives the smoothest rolling action, ensuring maximum comfort. They are available in custom designs for all types of roller-covers. Whether painting a room or a large-size hall, our kits have all the accessories you need to complete the job.
Extensions– Our extension poles are tough and lightweight with comfortable grips, making them suitable for even the hardest painting tasks. We have trays that are durable and capable of handling demanding paint jobs without creating a mess.
Due to our strong commitment to quality, the applicators we offer have the following traits:
"Cutting-in" capability
Better overall coverage with less effort
Excellent paint distribution
Greater efficiency in production
Outstanding finish appearance
Proven durability
Superb paint lifting capacity
Find Paint tools Wholesale Suppliers, Vendors and Products for Your Online Store
If you want to start an online store, you have to know where to find small business wholesale suppliers: Should you search on Google? Should you attend a tradeshow? Should you import from China? Where can you find drop ship suppliers, wholesalers or factories to manufacture your products? The correct approach for finding a small business wholesale supplier or factory is highly dependent on your ecommerce business model.
For example, the methodology for finding a dropship supplier is completely different than finding a private label manufacturer. As a result, this post will discuss the best wholesale suppliers depending on whether you…
Sell Dropshipped Products
Sell Wholesale Products
Sell Private Label Products
Most people fall into the trap of wanting to dropship when they start their first online store. Dropshipping seems appealing for several reasons: For one thing, you don't have to stock any items. Whenever an order comes in, you simply place the exact same order to the drop shipper and collect the profit based on the difference in selling price.
There is no inventory, no fulfillment obligations and all you have to do is take orders.While dropshipping sounds like a dream come true, what most people don't realize is that the profit margins are terrible and you have to provide customer support for problems that are completely out of your hands.
For example, sometimes your drop ship wholesale supplier will mess up your order or ship your product late. Sometimes your drop shipper will send defective merchandise. As the online store owner, you have to deal with all of these issues even though they aren't your fault. When you add the fact that your profit margins are extremely small (between 10-25%), you have a situation where you are sacrificing your mental health over problems beyond your control for very little money.
Even if you manage to find a reliable drop shipper, customer issues will still pop up and it will be much harder to deal with them when you don't have control over your fulfillment. In a nutshell, you are staking the reputation of your business on a 3rd party who may not have your interests in mind. In most cases, it's easier to become an affiliate rather than drop ship. This way, you take your cut and you're done. There are no hassles.
Buying direct from the manufacturer is the holy grail of merchandising, but it also takes the most amount of work, dedication and time. These days, almost everything is manufactured overseas because the labor costs are much cheaper.
General rule of thumb (for paint tools at least) is that if you are buying from a vendor in home country or outside China, you aren't going to get the best pricing for your products. Buying direct from Chinese paint tools manufacturer or from China vendors is the best way to obtain the lowest prices, but it also presents the greatest upfront headaches.
Here's a list of obstacles that we had to overcome when finding suppliers in China:
1. Communication can be an issue – Most Chinese vendors don't speak english very well so you often have to rely on written communication like email.
2. Product definition is a slow process – Some factories in China have really poor websites and it's often hard to get an idea of their merchandise quality online. As a result, you have to get samples made and sent across the country which takes a long time.
3. The minimum order quantity is higher – Since you are dealing with factories, you have to order in larger quantities than you may be comfortable with.
4. Importing from a foreign country requires more work – The logistics of international shipping in addition to dealing with customs is an extra hassle you have to deal with.
5. You have to manage quality control – Whenever you are producing a product in quantity, maintaining consistent quality is always a challenge.
6. The lead times are long – Getting products made from scratch often takes months and international shipping adds to the delay so you have to plan your inventory requirements carefully.
Is Buying Direct from China Worth It?
Despite the hassles of importing from China, it is definitely worth it. The wholesale prices are unbeatable and the upfront investment pays for itself in the long run.
Once you've established a good relationship with your supplier, the process becomes much smoother. You will be able to competitively price your products. You will be able to out price the larger chains and you will be able to differentiate yourself from the competition.
Once you have confidence in your manufacturers, you can design your own custom products and that is where the big money starts to kick in. If you can fabricate your own designs or make small improvements to existing ones, you have the potential to sell products that no other store can offer.
My advice would be not to trust easily some online companies when it comes to suppliers as you can find lot of small companies in Alibaba with fake accounts and ripping off newbies.
1. Do not focus only on price as they provide some fancy price and once the deposit is placed, the shipment won't be processed as stated.
2. When searching for suppliers make sure they have direct contact with factories and provide you with adequate certificates and other international standards.
3. Some small suppliers will tend to produce very low-quality products for an extremely low price, when it comes to shipment you will end up in misery as for a few countries it is easier but most western countries have certain standards
Therefore, it is particularly important to choose manufacturers with export experience, good reputation, and strong manufacturing capabilities. G.SB Paint Tools Co., Ltd. may be one of your paint tools suppliers.
Paint Tools Importers Need to Know About Chinese New Year
Paint tools factory shutdowns and reduced hours at ports can cause major delays during Chinese New Year. It's critical that importers know how to prepare for this holiday.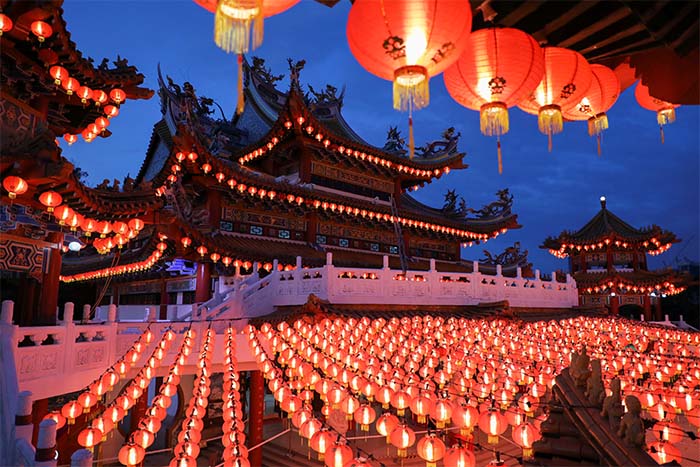 Importing items from China are year-round- for the most part. However, what importers want to recognize about Chinese New Year can shop them large complications down the road. That unique time of yours can purpose freight coming from distant places to grind to a standstill or go through serious delays.
What importers want to comprehend about Chinese New Year (CNY) is that commodities leaving China for the duration of this time length - typically commencing at the give up of January or starting of February - will be stopped or trip delays as factories close and ports function at decreased capacity. It's integral that importers make preparations in advance. Being to have a committed diagram to navigate this special Chinese vacation season is a must. Read on to examine extras about Chinese New Year and what importers can do to prepare.
At the end of January or beginning of February, the nation of China starts a week of festivities celebrating Chinese New Year. Based on the lunar calendar, CNY is also known by the names of Lunar New Year or Spring Festival. You may be wondering why you need to worry about a holiday halfway around the world, but if you're an importer, this could have a massive impact on your operations.
That's because factories, in particular, grind to a halt before, during and after Chinese New Year. This can mean a period of up to a month where warehouses and the means for production are either completely shut down or at a reduced capacity that will be unable to handle a normal order flow. This brings supply chains to a trickle during this public holiday.
The western world uses the Gregorian calendar, which makes its new year much more predictable: it's January 1 every single year. Certain Asian countries also use the Gregorian calendar, but still mind the Lunar calendar when it comes to holidays, planning major life events, and more. So when determining which day the Chinese New Year falls on each year, it depends on when the moon's "spring" is.
The actual start of Chinese New Year is different every single year. In 2020, it began on January 25; in 2021, it fell on February 12; and this upcoming year, in 2022, it commences on February 1. So that, for each future year, you need to know exactly when it falls and plan accordingly. Fortunately, it's no mystery when it will be. In fact, here they are through 2030:
2023: January 22
2024: February 10
2025: January 29
2026: February 17
2027: February 7
2028: January 26
2029: February 13
2030: February 2
The key is to begin the importing process as soon as possible. That means putting in your order and getting everything cleared for import from China, potentially months beforehand. This is in part because it's not an exact process. Some companies might halt manufacturing a week or two before Chinese New Year and not resume until a week or two after.
Tips For Securing Painting Tools Goods during Chinese New Year 2022
In the previous section, it was touched upon what happens around Chinese New Year that makes it imperative to be proactive. But to drill down even further, it's advisable to begin the rough outlines of a plan so you're not caught flat-footed.
The first thing that should be done is sometime in October or the very beginning of November at the latest, you should contact your paint tools supplier to nail down what their plans are during this holiday period. This won't affect just Chinese products, but potentially products made in any other country that uses Chinese materials to craft its merchandise. In fact, countries such as Vietnam and Thailand celebrate their own version of this holiday, so goods or materials coming from these countries could also be delayed.
The above precaution is imperative because asking a China paint tools factory to push through a special order for you during this time would be similar to if an American company was asked to work on Christmas - it's very unlikely to happen. Chinese New Year is the only public holiday that all Chinese people get to enjoy, including factory workers who otherwise work year-round with long hours.
With the added delays, it might be a good idea if you know what you'll need by January or February to order as soon as possible. In the best of times, a Chinese paint tools factory needs a lead time of 4-to-6 weeks. So even if you don't need the items in question until post CNY - the sooner, the better.
Two weeks before Chinese New Year, production stops. A week prior to those two weeks will most likely see received orders paused. With 2022's CNY falling on February 1, that means production might not resume until the third week of February - a week earlier if you're lucky.
Chinese ports will remain open during this time but you have to make sure your freight is already out of warehouse beforehand. Even if your products have been made, the warehouse will remain closed until workers return from their long holiday. And it's also good to keep in mind that ports around the world are dealing with unprecedented amounts of port congestion.
Channel Partners, who have supported us with sales, consistent guidance and hand holding, without your support we won't achieve good performance in 2021. Our Dealers, Distribution who believes in our products and services and accept to deliver it to the Masses. Without your support also we would have not been here as well. Our Team Members without their hard work and innovative ideas we could have not been here as well.
and above all Our Consumers who been trusting us and using our products day in and out. Without your support we would have not been here at all. We whole heartedly Thank everyone associated with us directly or indirectly for this grand achievement. Thank you all once again. We Guarantee more better of paint tools each day.

Previous: 2022 The catalog of paint tools