DIY Guide: How To Use A Paint Roller and How To Buy
For the DIYers, painting the walls in a room can be an easy task, compared to some other home improvement projects that may take a lot more time and effort. Learn how to fix paint streaks on walls to do it yourself.
So easy? But wait, now as paint on the wall dries, the blemishes or flaws will start to come out. Which typically happens after cleaning and putting everything away. That is just perfect! These blemishes, or flaws, are streaks that appear as the paint on the wall dries.
Where do these streaks come from? How does one fix these streaks? The answer is here with this guide on how to fix paint streaks on walls.
It all starts with the prep. As previously stated, the streaks usually don't appear until the paint begins to dry. However, there are a few things that one can do prior to painting, that could help to avoid those streaks.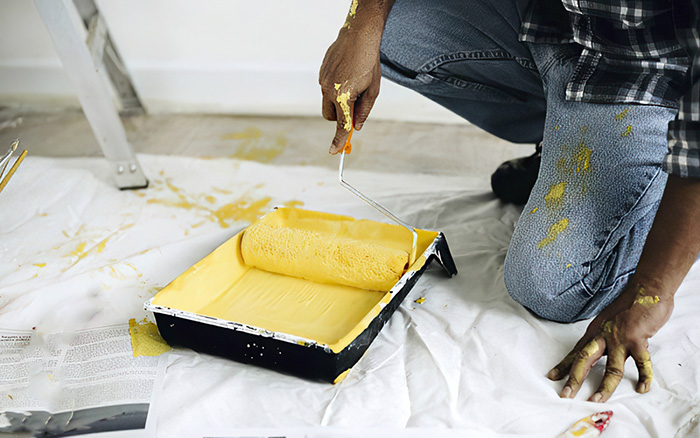 Cleaning the walls is an excellent place to start. Priming the wall is also another way. Adding another step and more dry time to a project doesn't sound fun, but this investment will pay off at the end.
Take a slow and easy approach when applying paint to the walls. Remember it is not a race. Of course, no one wants to extend the project longer than it needs to be, but slow down.
Make sure to use smooth, even strokes, making sure to distribute the paint evenly off the roller. What, is even more important is to make sure to apply paint to the roller consistently. This will help to ensure the roller has enough paint.
It happens. One can do all the prep work necessary, and there may still need to be some work done at the end. After applying the first coat of paint, sometimes adding another coat does the trick or as many as necessary for the desired result.
Make sure that the previous layer is completely dry before applying the additional coats. Streaks can appear when trying to save paint. With every roll, less and less paint remains on the roller.
There are a few times when the whole room doesn't necessarily need to be repainted, just some small areas, or patches, around the room. When the paint is completely dry cover the unpainted areas with another coat of paint, making sure to feather the edges to help blend the new coat of paint in with the surrounding areas.
All in all, painting can still be a fun and simple project, but like everything else, the investment, in the beginning, can pay off big in the end.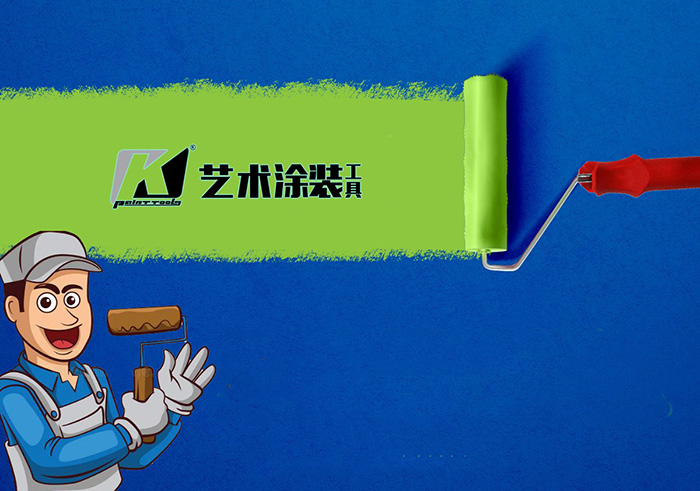 Let us get those samples and pick up that paint roller or brush and get to making that room complete. And if there are streaks at the end, no worries, at least now one knows how to fix those streaks.
Using a roller to paint, makes the job a little easier. Rollers can cover a wider area than that of a brush, and it eliminates the need to hook up a fancy sprayer to get the job done. But ceilings are a different job altogether.
Having to deal with high ceilings, sometimes very high, and enough turning and twisting to turn anyone into a contortionist, painting a ceiling can be a challenge.
For the same reasons stated above covering a wide area is key to getting the job done quickly and effectively. And that is where a roller works best to do any paint. The key is to have the right equipment available to go with the roller that will make it a successful project.
Make sure to cover the floor. Painting is a messy job, especially painting a ceiling. Use a drop cloth to cover the floor of the room from one side of the room to the other. It is much easier to pick up a drop cloth that got paint dripped on it, then trying to clean it out of the carpet later.
Dampen the roller with a wet cloth before applying the paint. A damp roller will absorb more paint than a dry one. Roll the damp roller into the paint that is in the paint pan and roll a second time to remove any excess paint.
Using the right amount of pressure will make a big difference in the final product. Use too much pressure, and a bead line will appear along the edge of the paint stroke. Not enough pressure and one will be painting for days.
Use moderate pressure making sure to lift the roller from the wall to avoid creating a distinct edge. If using a pole extension how the pole is held is important. Hold the pole with the dominant hand and feet should with apart. Keep the roller in front at a level when one can maintain control.
Get an extension pole that will attach to a roller. The pole will allow one to cover a larger area without the need of a ladder. Remember earlier about being a contortionist, it can be easy to jump around when using a pole extension. This is a recipe for disaster and a guarantee for a sore back.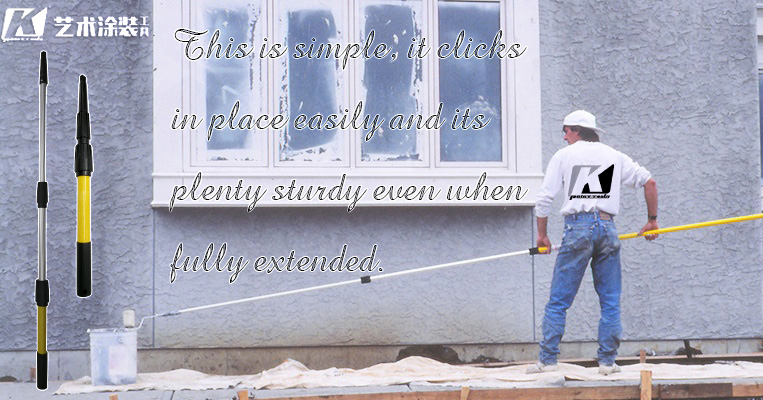 When it is all said and done, hopefully using the roller was an effective way to get that ceiling looking fresh. Now when planning a painting project, don't be afraid to include the ceiling. As mentioned before a freshly painted ceiling could do as much for a room as painting the walls themselves.
Best Paint Roller for Smooth Finish
I thank so, you may be looking to buy best paint roller for smooth finish. This is difficult to paint. Seriously difficult, which it is why many people will call in experts to tackle whatever project they have on the table.
However, if you absolutely need to do the job yourself (or you are an expert), then you are going to need a quality paint roller. K brand paint roller may be your best choice.
K brand paint roller cover tends to work exceedingly well with enamel paints. It will give a fine finish each and every time with them. However, there is absolutely no reason why this can't be used for other types of paint too.
Couple this with a good paint roller and it is going to be one of the best paint rollers for walls. One of the major benefits of this type of roller is that it does not shed. This means that there is no need to worry about little pieces of paint roller getting stuck in the finish.
Roller kit does not actually have a brand attached to it. However, that does not mean that it is terrible. For a person looking for a paint roller for smooth finish but is not willing to spend huge sums of cash (i.e. they need it for a quick job), you would be hard-pressed to find something better than this.
Everything required to get painting is included in the kit. A paint tray would also be a great addition to this, although not required. There are several different roller covers which means that the purchaser is able to choose the exact roller they need for the job.
While this is not exactly the best paint roller cover set on the market, it is the best when it comes to the lower end, and sometimes that is all that people require.
Buying Guide
It isn't going to be easy to find the best paint roller for smooth finish. There are a lot of different products on the market, and there are a few things that you will need to think about first.
Always begin with thinking about the brand of the product. This is because there is a lot of demand for paint rollers, and when there is a lot of demand for something, a lot of companies want to sell them. This often means that some companies sell cheap and low quality products in order to try and grab some market share.
These products need to be avoided. They are not going to be any good. In fact, low quality products suffer from two problems: they are more likely to break, which will result in bits of paint roller being mixed up in the finish, and they hold less paint.
The size of the paint roller will dictate the type of jobs that can be tackled with it. For example; the best paint roller for walls will not necessarily be the best paint roller for dealing with skirting and the like.
There are several rollers on the market for helping people to get that smooth finish. Ideally; a person will want to opt for either a microfiber roller or a foam roller. These are the only ones that will give the smoothest possible finish.
Each roller will be rated for a specific type of paint, although unless otherwise noted, all the rollers found on this page can be used with a whole host of different paints. When searching for a foam roller, a person should always read through the types of paint the manufacturer says that it can be used with. This way the person can know whether it is going to be right for their project or not.
There are tons of different paint rollers on the market. A foam paint roller from one company may not be the same as a foam paint roller from another company. For smooth finishing, it is important that a high quality roller is selected.
Never buy cheap brands unless the cheap brand has good reviews. Even if they say they are going to give a smooth finish, it is unlikely that they will. One of the best brands on the market for paint rollers will be K brand. Since they only make painting supplies and decorative paint tools, they have spent a lot of years perfecting the process.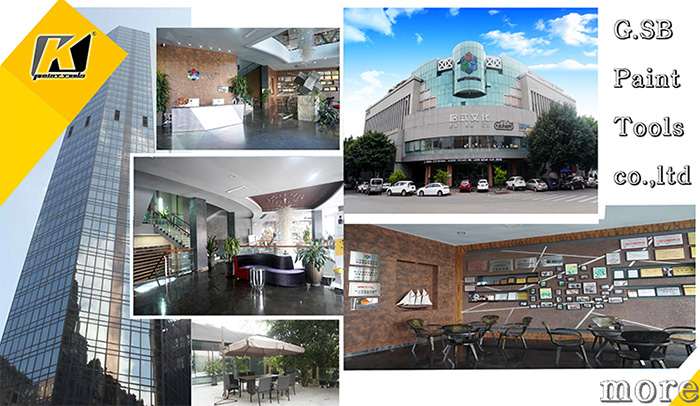 G.SB Paint Tools Co., Ltd. is a professional manufacturer of decorative paint tools, having 18 years experience in researching and developing different decorative paint tools.Besides of decorative paint tools, we are professional purchaser of normal paint tools like fabric rollers, brushes, trowels and masking tapes…
Can foam rollers be washed? This is dependent on the quality of the foam roller that has been purchased. Generally speaking, it is unlikely that a cheaper roller can be washed easily. They are made to be disposable. However, a high quality K brand product can be washed several times if required.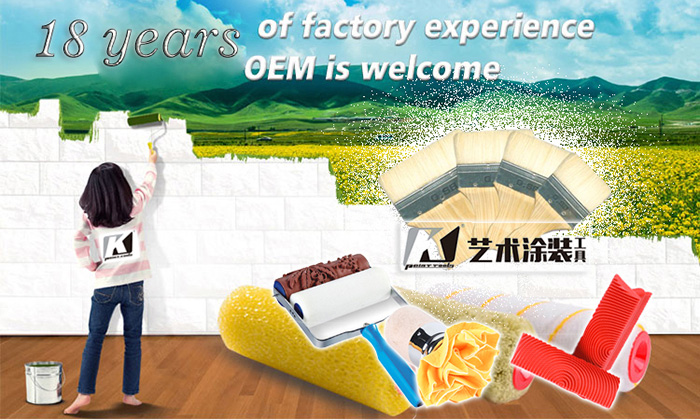 If a quality paint finish roller is required, purchase any one of the k brand rollers is no way a person will be disappointed. We are professional in produce paint roller more than 18 years.