Warmly welcome the top ten coating enterprises in Zhejiang Province to visit G.SB
In order to strengthen the communication between excellent architectural coatings companies and their brother units, learn advanced experience from other places and learn from good management methods, G.SB received visitors from the top ten coating companies in Zhejiang Province from July 11th to 12th. In-depth discussions were conducted on the development of the coating industry and the matching of tools and auxiliary materials in the coating industry.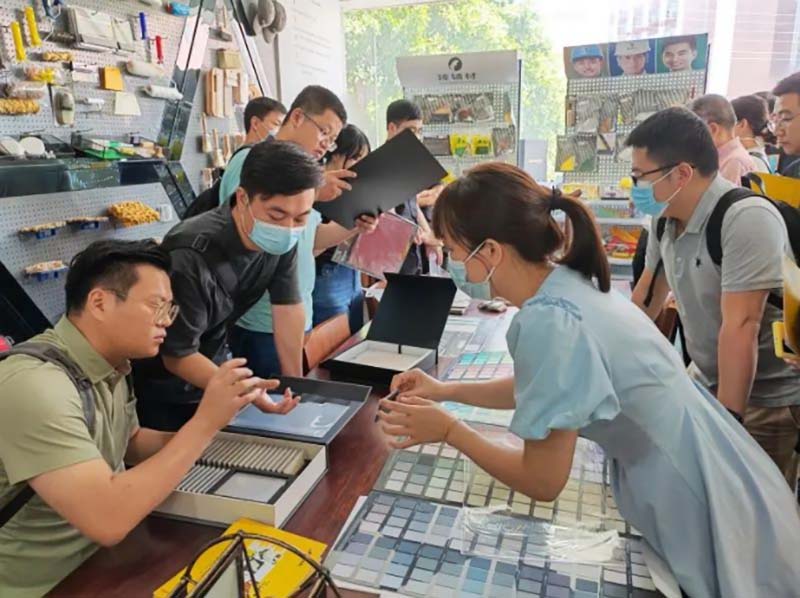 The Third Top Ten Brand Enterprises of Architectural Coatings in Zhejiang Province:
Zhejiang Mandeli Paint Co., Ltd.,
Zhejiang Xiaguang Paint Co., Ltd.,
Zhejiang Huade New Materials Co., Ltd.,
Zhejiang Transfar Paint Co., Ltd.,
Zhejiang Xiao Holding Co., Ltd.,
Zhejiang Delphi New Building Materials Co., Ltd.,
Zhejiang Zhiqiang Paint Co., Ltd.,
Zhejiang Boxing Chemical Coatings Co., Ltd.,
Zhejiang Xiangsheng Yousglin New Material Co., Ltd.,
Zhejiang Taiji Paint Co., Ltd.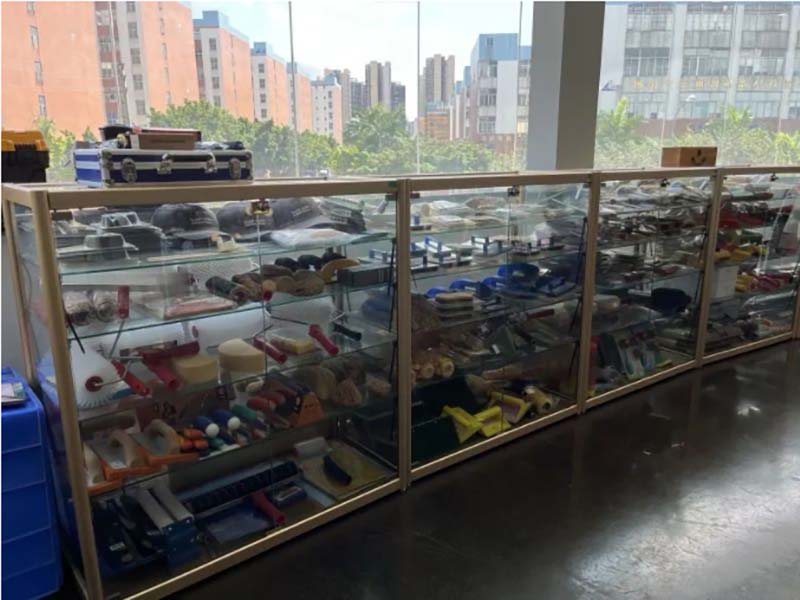 Company Visits
People like company visits, but most of all they like the tour of the work floor - Company visits can be an excellent way for both students and professionals to network, and provide them with a unique opportunity to gain insights into how various companies operate in different markets.
And while such company visits will always include a general type of introductory presentation on company history, markets, and strategy, it's probably the tour of the work floor that will interest most people (and which they will remember afterward).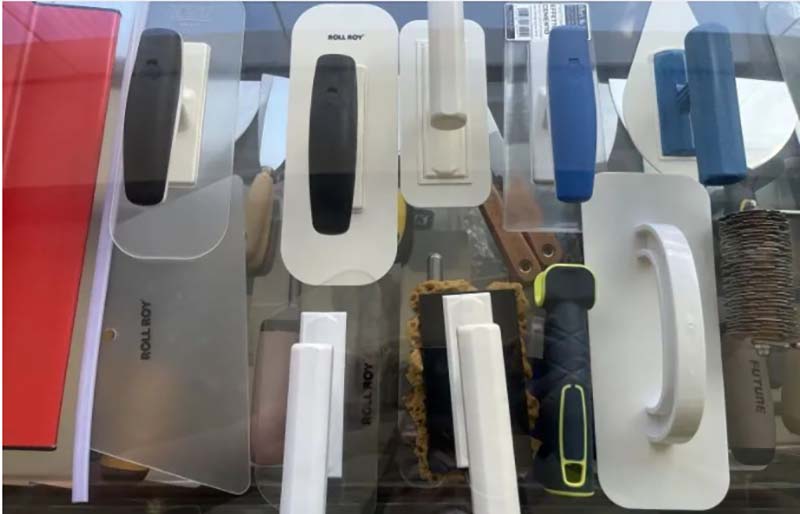 The principle of G.SB has always been to respect the environment, and to provide the society with revolutionary and functional environmental protection products with the power of technology and innovation. Our business philosophy is to provide the Chinese market with product quality, technology and services that are consistent with the international market; to realize the value and honor of Chinese customers.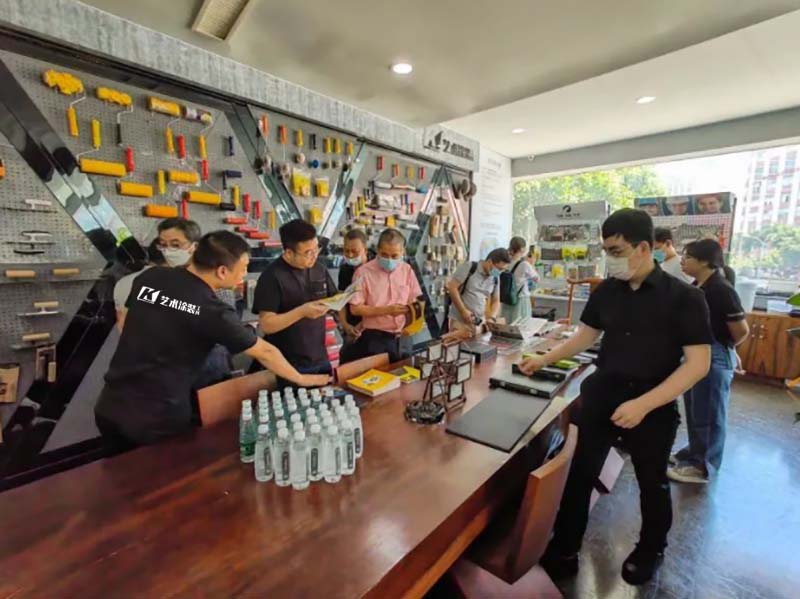 We are committed to providing customers with a successful and perfect solution, constantly breaking through ourselves, creating a new standardized and standardized industry model, and integrating domestic and foreign building materials products, technology, technology, design, talents on a unified high-level service system, enterprises and other high-quality resources, explore the value space of the industry, and develop in a more environmentally friendly, standardized and internationalized direction.
It reminded us of how visitors to G.SB's offices always tell us how they can feel the culture--a certain "vibe" that defines us--the moment they walk in the door. We are often asked how G.SB PAINT TOOLS CO.,LTD created that feeling, and our response is always that we empower employees to be themselves.
It showcased the newest and highest level of the paint tools manufacturing industry and manifested the G.SB's consistent determination to implement the opening-up policy and its attitude towards win-win cooperation with other company and regions. A lot of purchasers said they have got satisfaction from the company vist and expected the next gathering. The event has better played its role in promoting trade.
The results were gained due to support and guarantee offered by the trade delegations and business associations based on changing market dynamics and companies' actual demands. The results were also related to Chinese companies' enterprising spirit. The businesses has actively improved their performance and did not give up any opportunities.
There are many small things that we do to create, sustain, and improve G.SB's culture, and we can often see the impact they have on our financial results. Here we will define one aspect of company culture: 10 ways to help make visitors feel more at "home":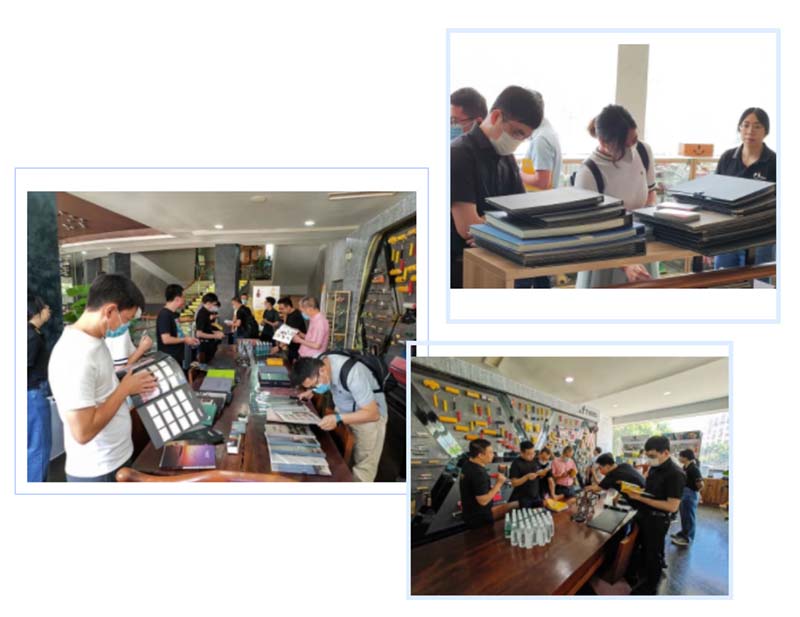 1. Prepare before visitors arrive:
Quite often visitors come in to see us from other company. We go out of our way to make sure their travel arrangements are taken care of. We'll send a car to the airport or pick them up personally if we can get away. We make sure they know of some cool restaurants or sights to see if they are going to spend extra time in town.
2. Leave surprises in the hotel room:
When we have guests stay overnight, we go to the hotel in advance and have welcome baskets put in their rooms. It includes some Beryl swag and local treats. We also include a handwritten note.
3. Loop in your staff:
Before visitors arrive, we distribute a memo to the entire staff explaining their background and any important or relevant facts. We encourage our employees to greet visitors and ask them questions about their businesses of paint tools.
4. Dress up the lobby:
We have a big screen TV in the lobby that shows pictures of employees, birthday congratulations, or videos of recent culture events. Our visitors can see from the moment they walk in that this is a fun place.
5. Don't hire a "receptionist":
At G.SB, we have a "director of first impressions" on staff. Anna wang, who has her own business cards, has been with us for years. She takes great pride in becoming friends with our visitors and making them feel comfortable. She prepares their nametags, gives them a bottle of G.SB logo water and G.SB logo mints, and treats them like family the moment they walk in the door.
6. Make the walls sing:
We decorate the walls of our offices to reflect our culture, people, and passions. That includes photos of our events, framed company T-shirts, drawings made by our employee's kids, and a myriad of best-places-to-work awards we've won.
7. Serve food:
No matter the time of day, we always make good food available. Please, don't assume visitors have eaten. If the food you have goes untouched, people on your team will always be happy with leftovers.
8. Make introductions to the big wigs:
Regardless of who visitors are coming to meet, you'll make a great impression if you bring your top executives into the room, if for nothing more than a quick greeting. Show your visitors how important they are.
9. Wrap up a send-off gift:
To cap off a wonderful visit, we send guests off with a G.SB logo bag that we stuff with more G.SB swag and a bottled water for the road.
10. Smile:
Every employee of G.SB should greet your visitors with direct eye contact and a smile. We don't teach this. If you treat your employees well and make them happy, they'll do the same for everyone they interact with.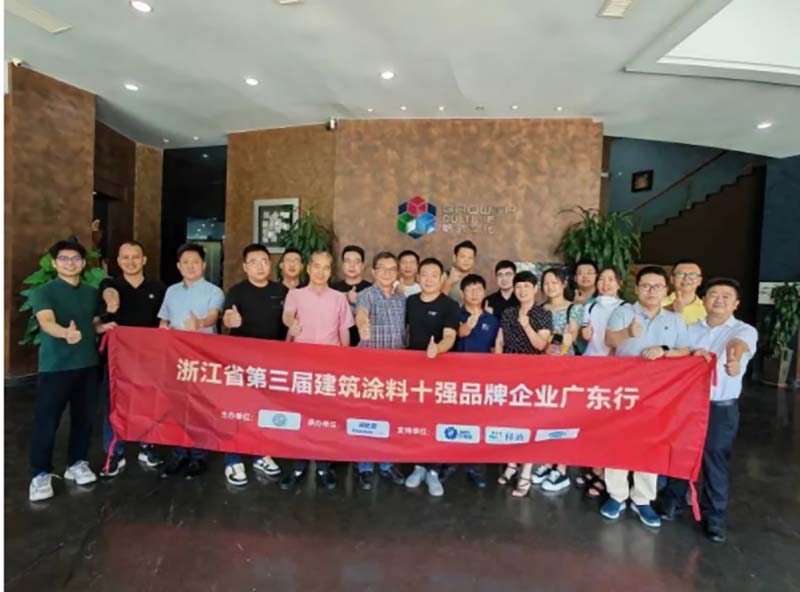 Work together and go further
Join over 3000 partners who trust G.SB to power every paint industry. For 20 years, G.SB has supplied paint tools, services and support to our Partner with a focus on empowering you to innovate, grow and succeed. Hear from a handful of G.SB business partners as they discuss how the trust they've placed in G.SB has helped them to build truly rewarding relationships between G.SB and their customers.
G.SB's mission is to provide clients with leading products and support to ensure success. Partners play a key role, operating on the front-line to deliver solutions and applications to G.SB clients. When you engage a G.SB certified partner, you can be confident in the skills and technology expertise they bring to your project, and enables you to win more and grow your business.
If you want to achieve better results and get the painting done faster, you have to use the right paint tools and paint accessories for your project. Before you paint though, prepping the walls or surface you're painting is absolutely essential. You're going to need things like spackling, sandpaper, specialty glues, or steel wool to do prep work as well as tarps, plastic sheeting, painter's tape, and more to make clean up easier. And, no matter what type of paint project you're working on, we offer a wide range of rollers, brushes, and paint application tools to cover any surface.
Wall-to-Wall Perfection It takes more than a pretty color to create a stunning look for your space. The right tools and supplies will help you do it in effortless fashion. Longer Lasting Curb Appeal Transform your home's appearance in less time, with less mess, with quality paint tools and supplies. Whether you're a paint tools buyer or pro, when it comes to paint, paint tools, and painting accessories, we got you covered at G.SB.